Panipuri is an absolute favourite snack around South Asia. It is one of the most consumed snacks among people of all age groups. You can find panipui stalls in every corner of Kathmandu city in Nepal. They are banning pani puri in Nepal because the country is observing a spread of cholera. It is banned to sell pani puri in Nepal's Kathmandu due to rising cholera cases in Lalitpur Metropolitan City.
The Reason Behind The Ban
Cholera is a highly infectious disease that causes diarrhea and severe vomiting which in turn causes dehydration. If it is left untreated for a long time it can lead to death. The concerned authorities of Lalitpur Metropolitan City decided to put a ban on the sale of panipuri on the streets. This was done after observing a rise in cholera cases in the city. The Department of Health Services believes that 12 people from the valley have been confirmed to be infected by cholera. Eight were discharged from the hospital after recovery. The first case was reported on June 19. During the months of May to September, there are around 30,000 cases recorded every year due to cholera. Nepal is endemic to cholera with the potential for outbreaks every monsoon season due to an insufficient supply of safe drinking water and unhygienic conditions. According to the Department of Health Ministry, most cases are recorded is of Vibrio cholera 01 Ogawa serotype found in stool samples of infected patients.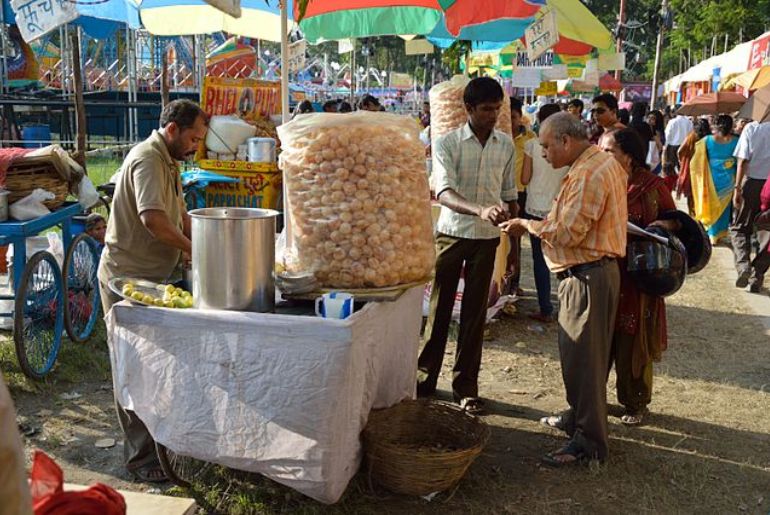 Also read: Kamya Punjabi Forgot ₹1 Lakh At Indore Pani Puri Stall & Here's What Happened!
What Do Foodies Have To Say About This?
"The decision to put ban on the sales of panipuri is completely inappropriate. This ban would put a direct impact on small businesses and would lay an effect on their livelihood. Rather than a ban, measures can be undertaken to increase the level of sanitation to safeguard the people's health," a foodies opinion.
Tell us what do you think about this ban in Nepal.
Also read: Aamir Khan Enjoys Pani Puri In Juhu While Promoting Lal Singh Chaddha