Under 140 Characters
After one whole year, the Kamala Nehru Park is finally open again to the public and its better than ever!
What Is It?
After nearly a year of being shut down, the repair work is finally done and the gates have been reopened to the public again. On February 22nd, 2018, the Boot House with the Old Woman's Shoe was opened and people were delighted to visit their favorite gardens once again!
Also read: Enjoy Kayaking At Mumbai's Girgaon Chowpatty
Built in 1952, the Kamala Nehru Park was built by Chacha Nehru in the memory of his wife, Kamala. It was an iconic tourist spot in Mumbai city which had the Old Woman's Shoe, fish ponds, kids games and rides.
The Kamala Nehru Park and the Hanging Garden are two gardens adjacent to each other, often interpreted as one. You can experience the stunning view of Marine Drive and Girgaon Chowpatty from these gardens. 
What Other Changes Are Done? 
The entrance has been amped up with a brand new pond that has fresh flowers growing out of it along with fish inside. The Ashoka Pillar has been renovated and the Old Shoe now displays a colorful appearance. There's a brand new 'view' gallery that gives you a spectacular view of the greenery, and peaceful ambiance of Marine Drive and Chowpatty. A foot bridge has also been installed internally to connect the two gardens in case parents need to cross with their kids.
Also read: Missing Home Food? Head Straight To Crystal In Chowpatty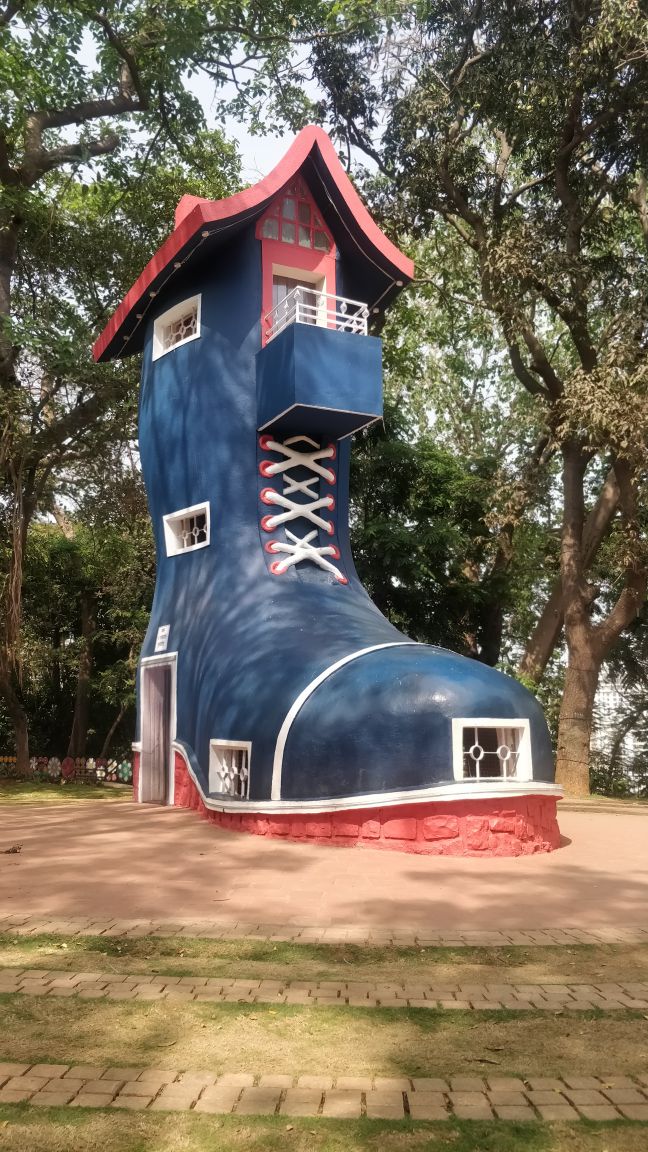 Deets
Address: Kamala Nehru Park,  Ridge Road , Malabar Hill, Mumbai, Maharashtra 400006
Phone: 022 2369 8210
Timing: 5 AM to 9 PM