Under 140 Characters
An ATM in Kolkata that dispenses food instead of money so donate your leftovers to the poor with the help of this ATM.
What Is It?
Kolkata is here to impress you with a unique and yet, noble concept. The Food ATM that dispenses food instead of money. The co-owner of Sanjha Chulha, Asif Ahmed, has 2 Food ATMs in the city currently – in South & Central Kolkata.
The Food ATM is a 320-litre fridge laden with leftovers to feed the poor & needy. The next time you have leftovers in your home, you can donate it at one of these ATMs. Now the poor and needy won't go hungry in Kolkata.
Also read: India's First Floating Market Opens Up In Kolkata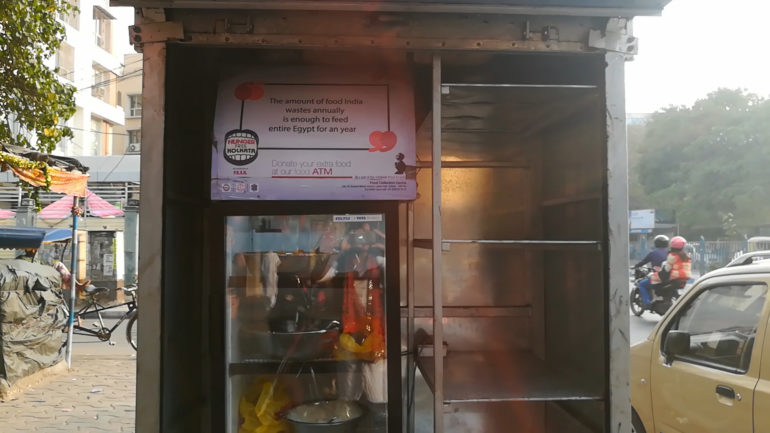 What's In It? 
It was started as an initiative so that leftovers wouldn't go waste and the needy would be helped. A transparent door fridge was put up with leftovers from the restaurant run by the owners. This helped them feed the poor and needy whilst not wasting any food as well. Slowly, locals from the area started leaving their food and the initiative grew. 
Also read: Nihari Dish Of The Famous Sufia Restaurant In Kolkata Is Here To Keep You Warm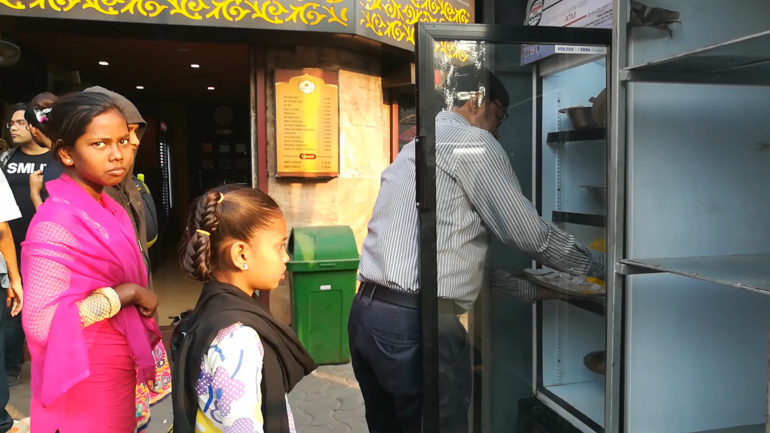 Deets
Address: 
No.34A, Sanjha Chulha, CIT Rd, Ladies Park, Beniapukur, Kolkata, West Bengal 700014
88 E. M. Bypass, Near Science City, Uttar Panchanna Gram, Kolkata, West Bengal – 700100
Timing: 12 noon to 11 PM
LIKE Curly Tales on Facebook | Instagram | Twitter
You can subscribe to our newsletters