Travel lets you explore the varied cuisine each country has to offer. Speaking of cuisines, India is known for its myriad variety of street food, especially the ones that satiate travellers on highways. If you ever happen to travel in a highway in India, then make sure you enjoy a meal at a Dhaba. These typical roadside restaurants serve authentic local cuisine, catering primarily to travelers.
And, if you thought you will have to wait for all this until you're next India trip, you might be wrong. You can now enjoy traditional Dhaba feels, right here in Dubai! Truck Adda in Dubai's Jumeirah effortlessly recreates a dhaba setting- bringing the authentic flavors on your plate and in the ambiance.
Also read: Bu Qtair In Jumeirah Is Known To Serve The Best Seafood In Dubai
Bringing Karachi's Flavors To Dubai
The story began in 2015, when entrepreneur Muhammad Aaquib wanted to open a Pakistani restaurant in Dubai. Aaquib, who hails from Karachi. After six months of research and understanding the Dubai market, Aaquib picked a location in Jumeirah One, to launch his new restaurant with a capacity to serve 140 people at a time.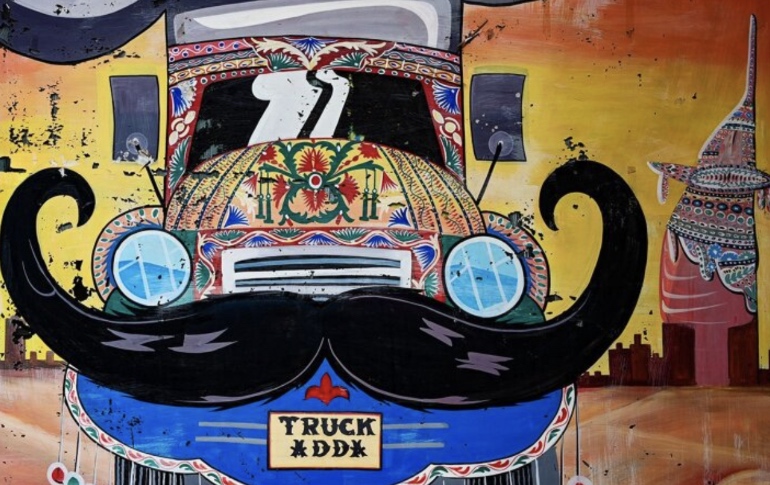 Binge On Karachi Biryani, Pink Kashmiri Tea & More
The idea was to bring authentic Pakistani dhaba feels to Dubai, and the restaurant has certainly succeeded in its mission. Enter and you will be greeted by signature Pakistani truck art. The walls are also drenched in truck art paintings along with illustrations of funny characters that add a comic touch to the venue. Besides the walls, the furniture also draws inspiration from the rural pockets in Pakistan. Customers can dine in typical cot beds or charpai- as it is commonly known.
As for the menu, foodies can binge on a wide variety of authentic Pakistani cuisine ranging from Halwa-poori, to Anday wala burger, Chicken Biryani, BBQ, Karahi, Handi, Palak Paneer and what not! Kick off your culinary journey with a cup of pipping hot chai, and relax on the charpais while waiting for your spicy briyani or kebabs.
In case you want to give regular chai a miss, try their Kashmiri tea, also called the 'Pink Tea'. The tea tastes nothing like your regular chai, and is made of a special type of green tea leaves, baking soda, milk and salt. The tea is made in a samovar- an urn used especially in Russia to boil water for tea. The soda in the tea gives it a distinct pink in color, good enough to lure any chai lover. The Kashmiri tea is topped off with chopped almonds and pistachios.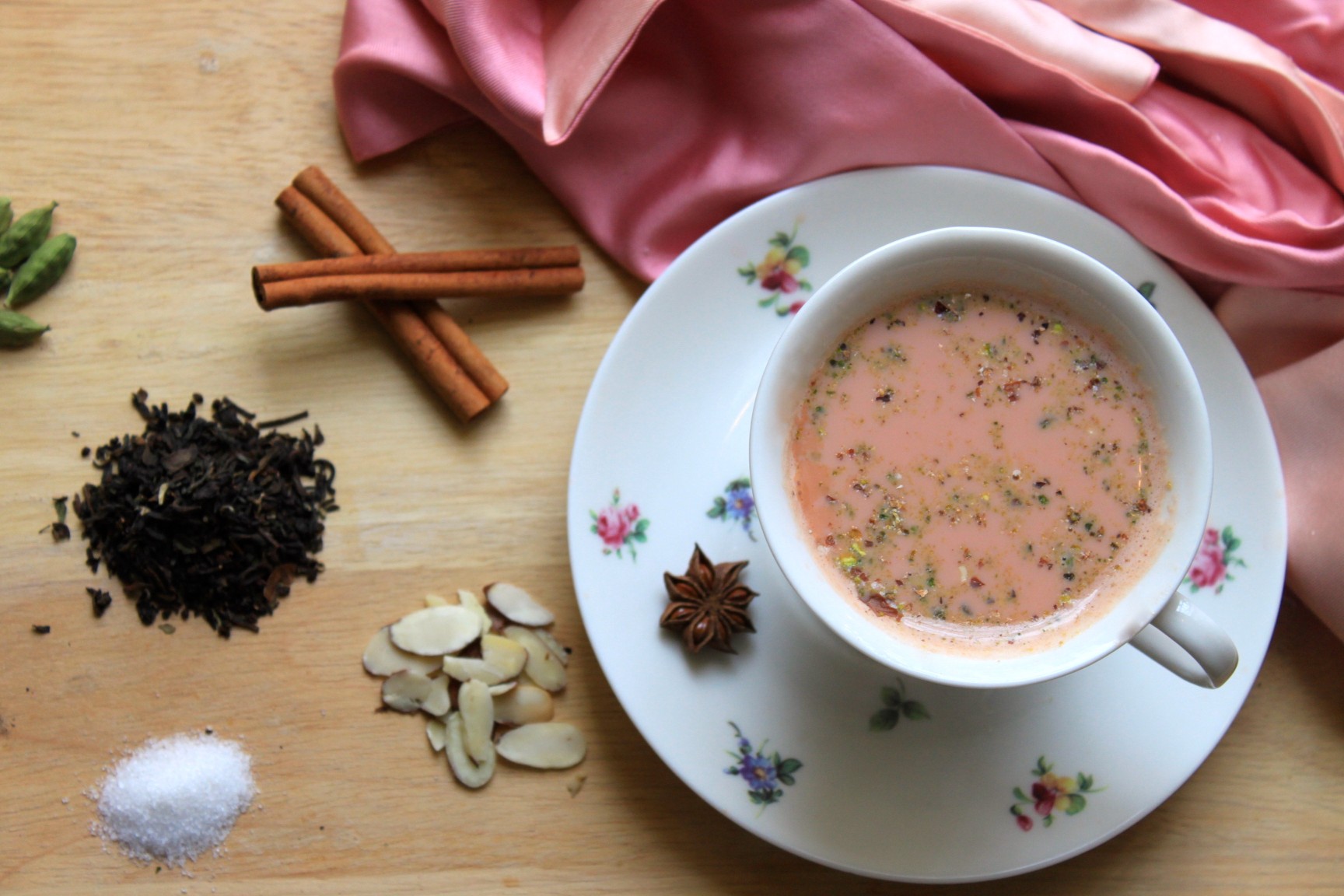 As for a hearty lunch, we recommend you try the Karachi biryani- deliciously spiced with rice and meat, a recipe borrowed from the streets of Karachi. Team it with a side of kebabs, served with some freshly baked bread and you definitely won't regret. The restaurant also serves lip-smacking Mutton Biryani, and Sindhi style biryani, made with rich spices, well-cooked meat and fragrant rice.
While the biryanis and kebabs are deadly, the Bihari beef boti kebab and the chicken charsi karahi also make the cut to any foodie's heart. Charsi Karahi is a signature dish of Pakistani or North Indian cuisines. The delicacy is made using onions, tomatoes, cumin, coriander, red pepper, green chilies, cilantro leaves, ginger and garlic besides the meat of choice.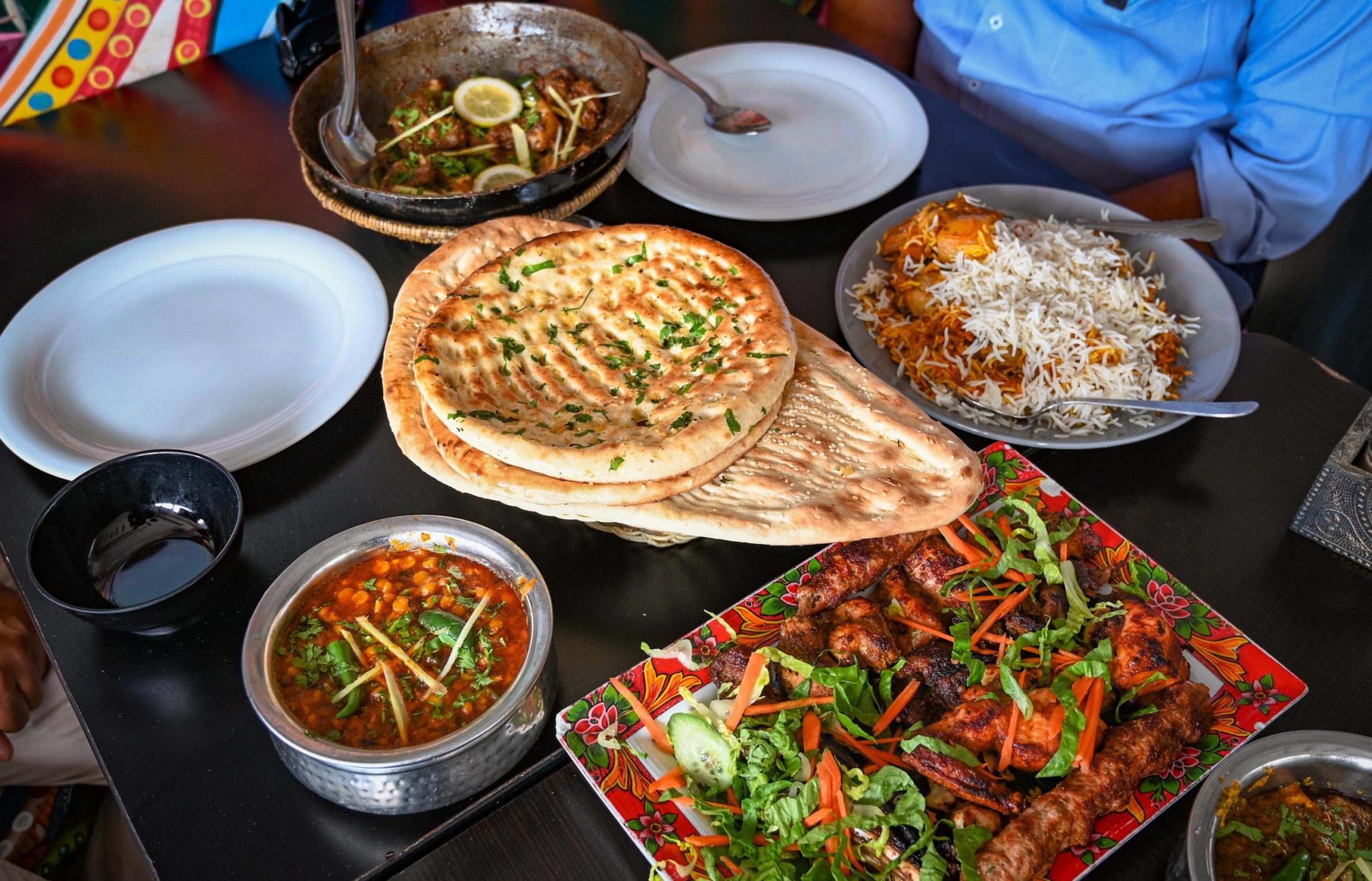 And lastly, end your meal with a tall glass of old fashioned lassi, to wash it all down.
Deets
Location: Shaikh Hamdan Award Complex, Jumeirah Road, in front of Union Flag, Dubai
Timings: 10:30 am onwards
Phone: 04 339 0062