Life seems incomplete without tea. Don't you think? The UAE is flooded with restaurants that serve this humble beverage. And now, we've discovered yet another place in the country that serves chai, but with a Pakistani twist. Chai Shai in Ajman's Industrial estate is a one-stop solution to all your desi cravings with a modern twist. The Pakistani-art inspired restaurant brings to Dubai-aites an amalgamation of Pakistani art, culture, and tantalizing food. So what can you expect when you're at this vibrant restaurant? Read on to find out!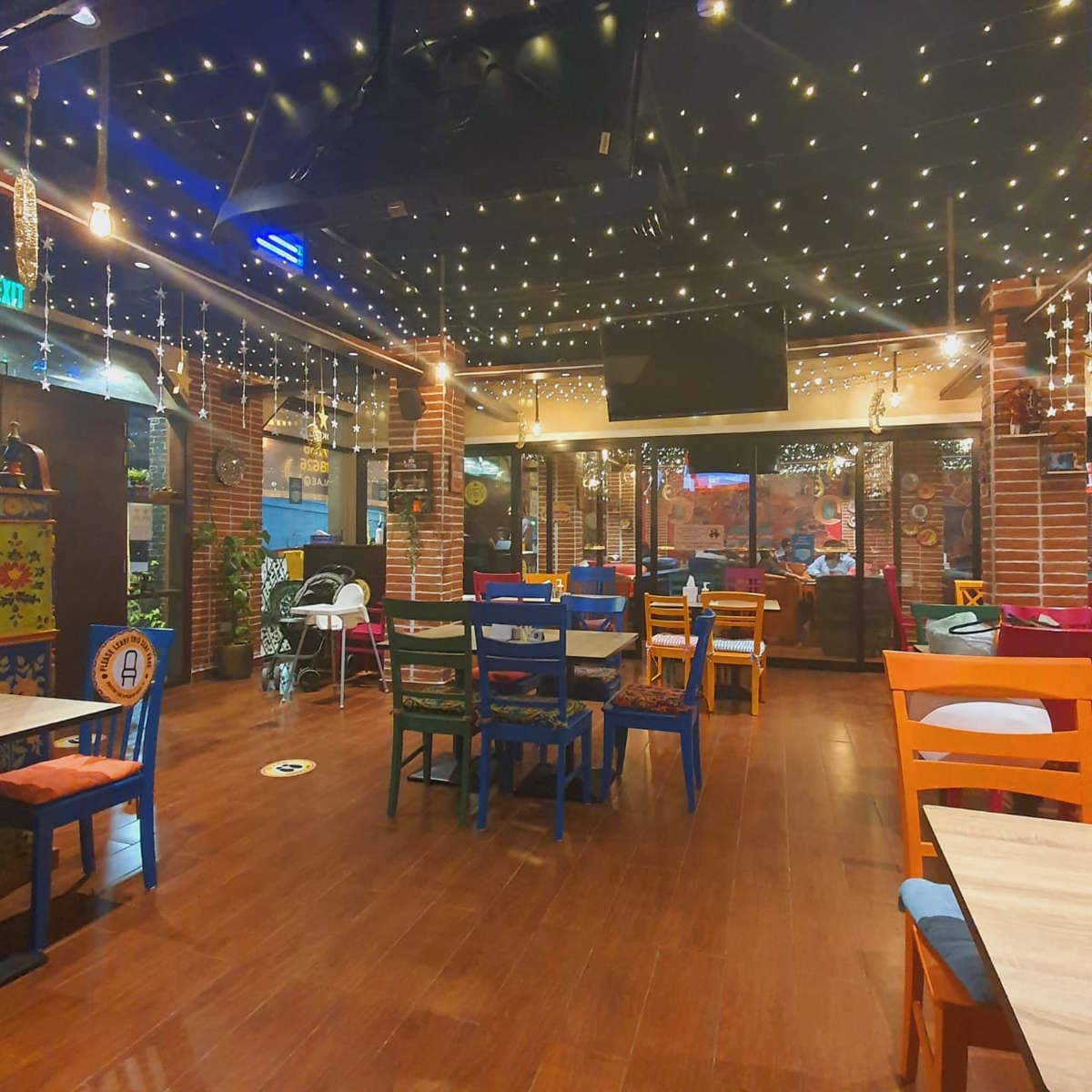 Savour Over 9 Different Varieties Of Chai, Desi Street Food & Much More
As the name suggests, chai is the hero of this restaurant. Chai Shai serves nine different varieties of chai, satiating every Chai lover. Choose from UAE's favourite karak chai or sip on desi masala chai and Kashmiri Chai. Those who prefer chai without milk can opt for Sabz chai (green tea).
View this post on Instagram
While chai is the hero of the restaurant, foodies are sure to go on a delectable culinary journey when here. Whether you're here for breakfast, lunch or dinner, there's a lot you can binge on. Kick off your culinary journey with a plate of chapel kebab, samosa, pakoras, or the Chai Shai special- Chaska Chat, an in-house recipe of channa recipe.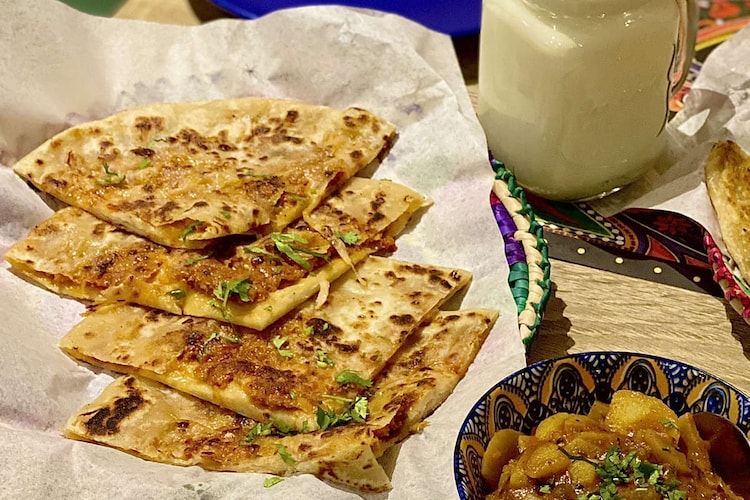 Once you've warmed up your appetite, move on to the main course where you can pick from a range of mutton, chicken and vegetarian dishes. Mutton lovers can binge on Karahi, Tawa Keema, or Handi while chicken lovers can enjoy a warm plate of butter chicken with rice, Jalfrezi, Bala Boti Karahi and more. And vegetarians won't feel left out too. There's pretty much everything from dhal to cholay, paneer, bindhi, aloo gobi masala, and more.
In addition, the restaurant also has a special selection of barbecue dishes ranging from chapli kebab, beef kebab, mutton kebab, malai boti, chicken kebab and a whole lot of other kebab varieties. Besides, there's also a selection of five different types of biryani, as well as jeera rice.
Lastly, those who prefer a light snack can head to the cafe for its lip-smacking sandwiches, wraps, and salads. Whatever time of the day you head here, don't leave the premises without trying their desserts. From fruit custard to Doodh jalebi, and Chai Shai special Siwwaiyan, sweet-lovers are in for a treat!
Well, we're already drooling and have planned to head here soon. What about you?
Deets
Where: Ajman Industrial 2 – Ajman
Timings: Thursday: 11am – 2am, Friday: 9am – 2am, Saturday: 9am – 1am, Sun to Wed: 11am – 1am
Contact: +971 54 991 8626