If you wish to escape from the real world and be a part of the life that is serene, slow-motioned, silent and mysterious, the underwater world is the one for you.
Mesmerizing Maldives



Unrivaled luxury, white-sand beaches and an underwater world, Maldives is one of the best choices for an opulent or even an adventurous holiday! As you descend from the Male airport, a luxury speedboat spirits you away to Hembadhu Island, where a diver's dream destination awaits.
Vivanta by Taj Coral Reef not only offers exotic ocean views and dramatic sunsets but also a beautiful diving experience, thanks to the coral reefs it is surrounded by.



Diving for a Purpose



How about diving for a purpose and not just for the joy of it? Thirty meters away from Hembhadu Island in Maldives, near Vivanta By Taj Coral Reef, lies a ship that sank almost thirty years ago. My curiosity got the better of me and I decided to make the dive to touch, feel and see the shipwreck.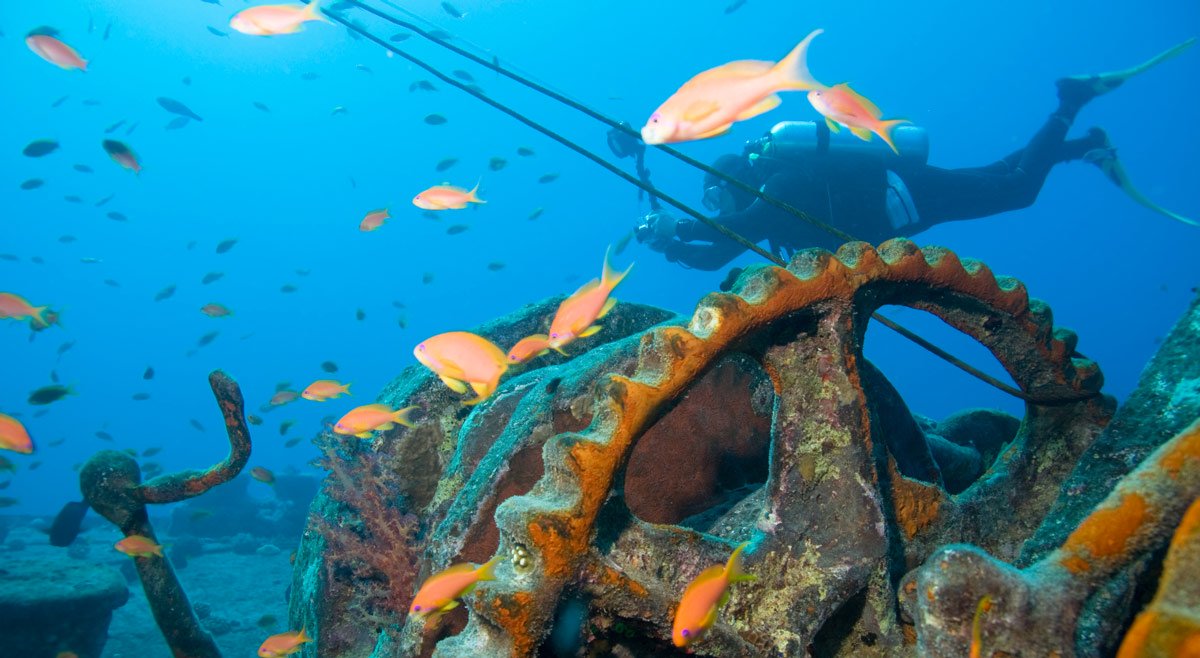 Train to Dive



From beginners to advanced, there are many courses that are offered. For a beginners course, the trainer would be with you at all times. Two hours prior to the dive, diver Mia taught me tips & tricks to breathe underwater and to communicate in sign language.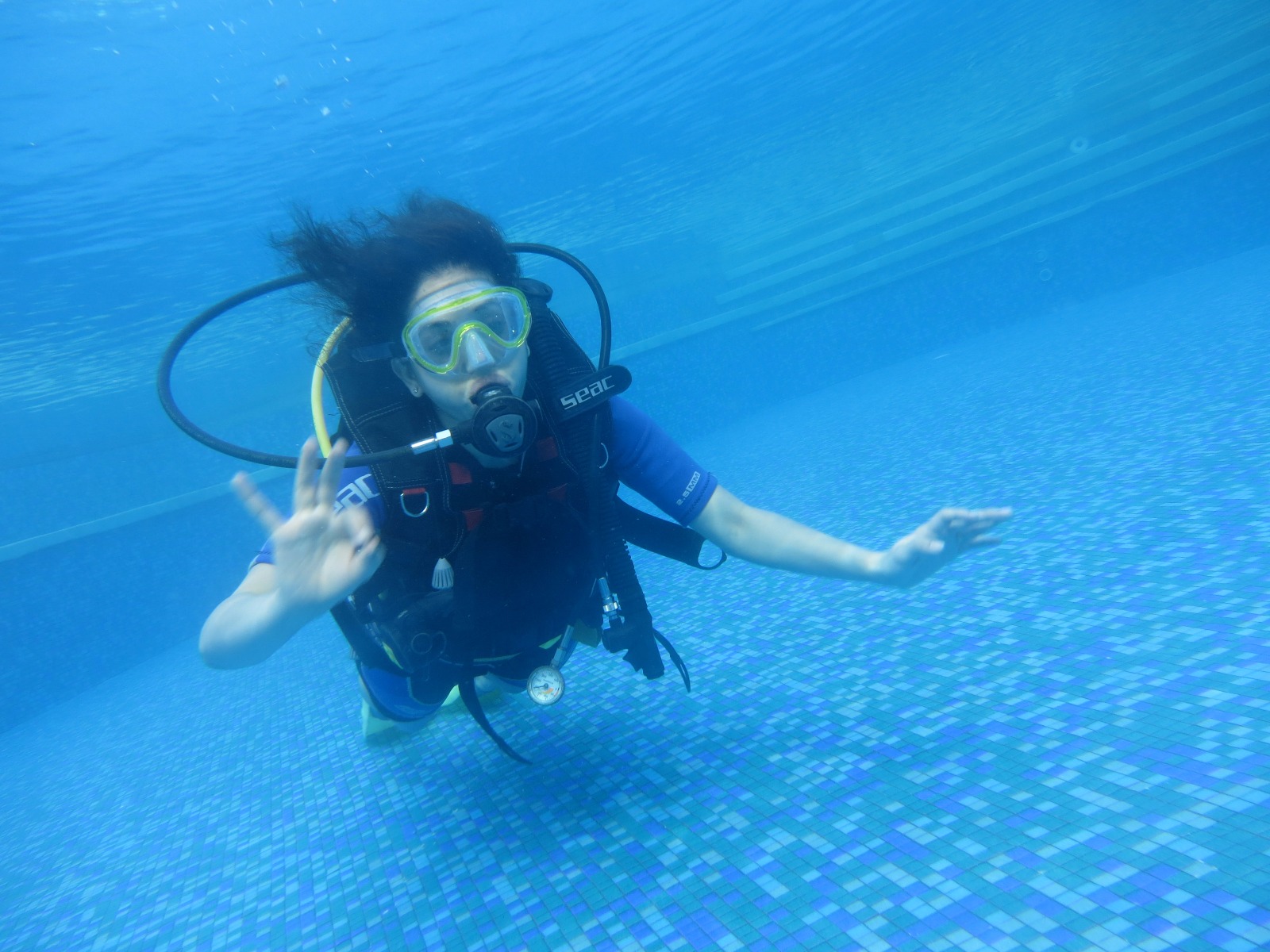 Make The Dive



The mouthpiece and the swimming glasses need to be in place for no salty water to creep in. The marine life is so quiet and yet full of life. Whoever said birds of the same feather flock together, certainly had not seen fishes of the same colour that swim together. Its beautiful. Its meditative.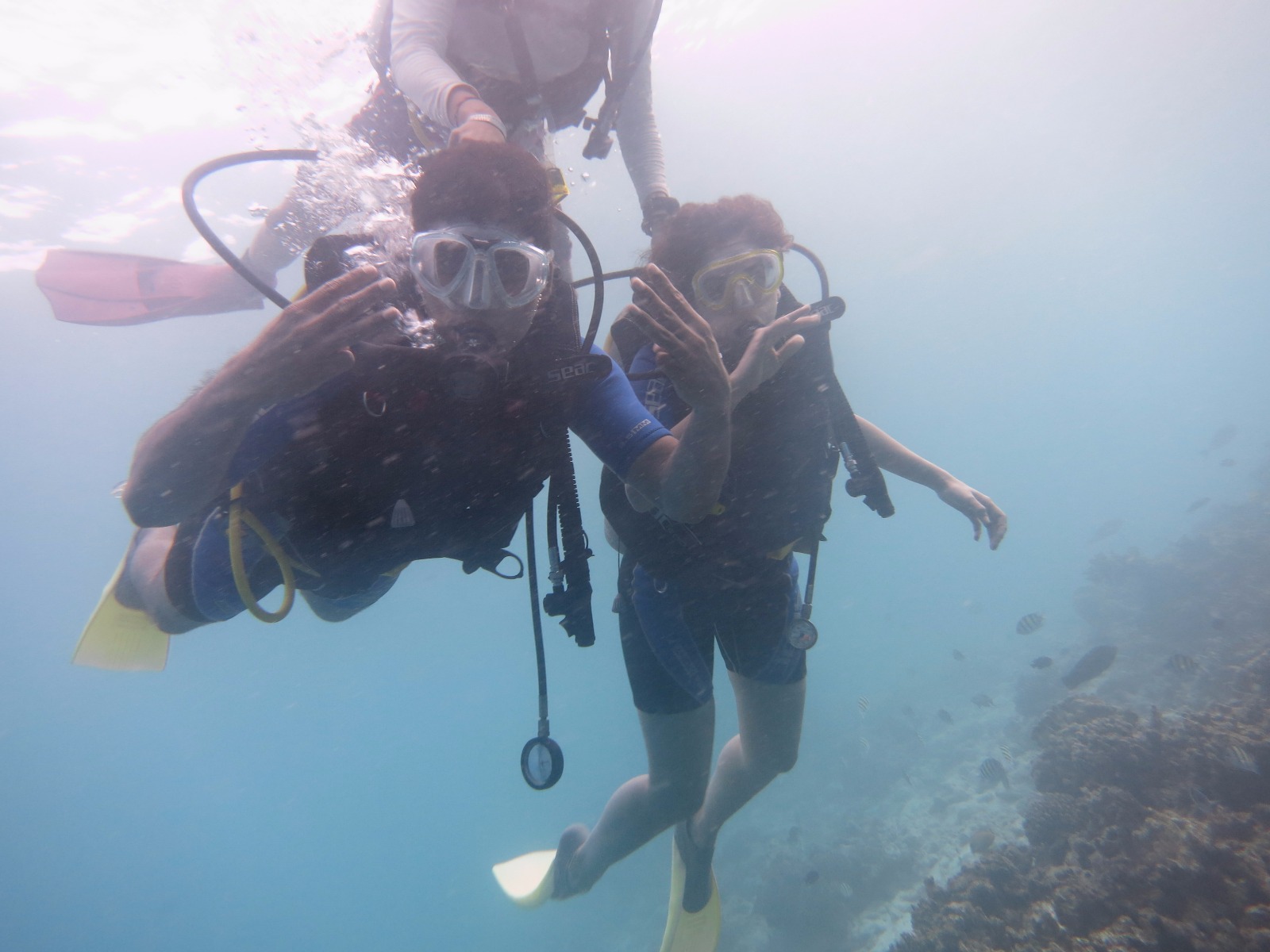 The Shipwreck



Old, wrinkled, weak, the ship that sank in 1988 looked rather sad sitting slantingly on the sand bed. It took us 15 – 20 minutes to get to the wreck which is at a depth of 22 meters. Covered with corals, the ship wreck now is home to thousands of fishes.
The crystal blue water ornamented with pale white sand and decorative colourful corals have transformed the ship wreck into an amazing underwater habitats.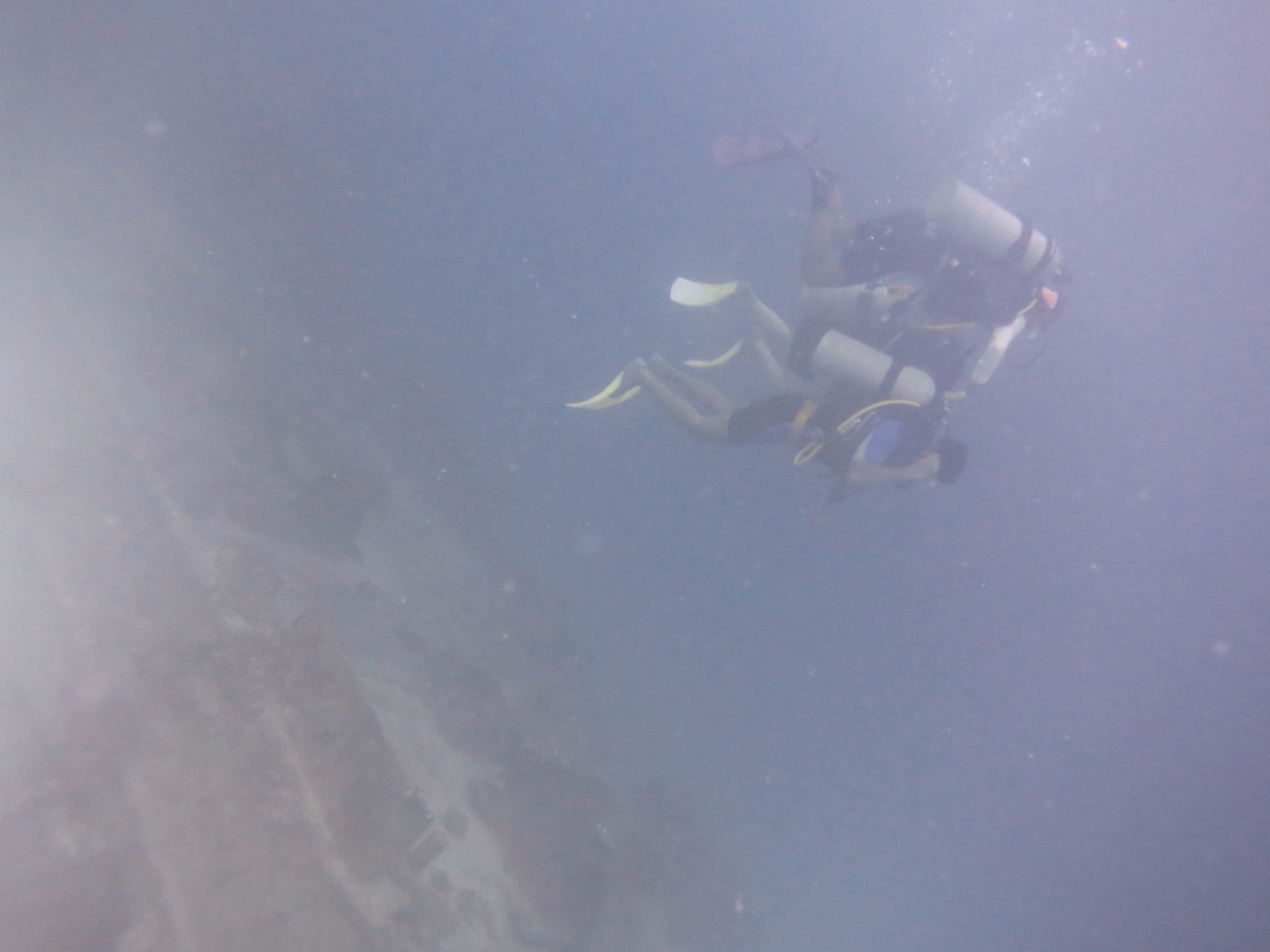 The experience is almost hypnotic as you can see the windows, cabins and swim above the ship that sank almost 30 years ago.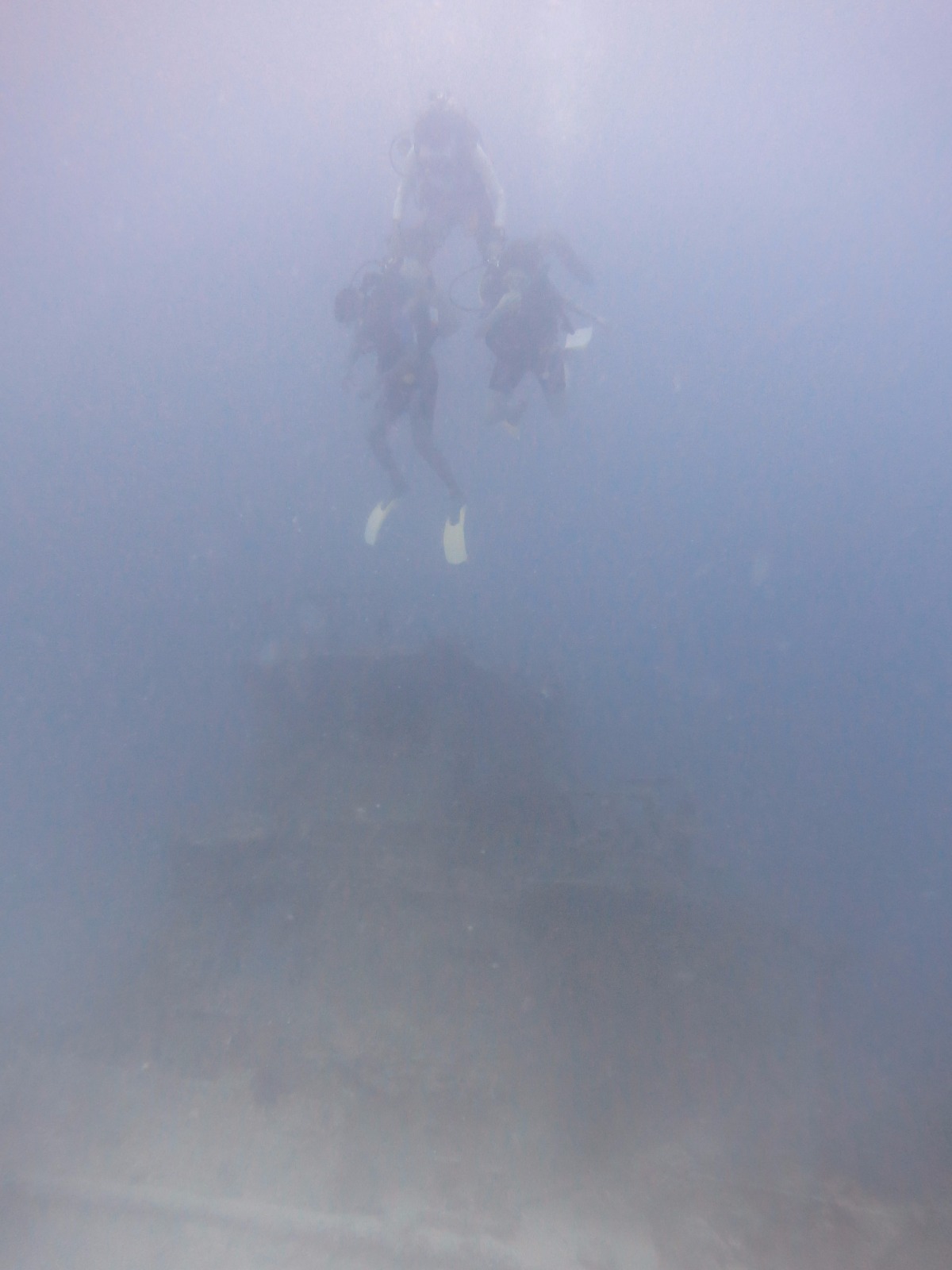 So if scuba diving has always been on your list of things to do, make it shipwreck scuba diving right away. Words can't do justice so you must watch the video.
Talk Plastic



There are various dive courses which starts from USD 160 to USD 690. By the end of the experience you will be given a CD of photos and videos which you can show off on social media.
Where: Vivanta By Taj Coral Reef, Maldives 
How much: USD 160 to USD 690
It is as simple as it looks! So when are you planning to dive?