Under 140 Characters
Black Tap, the famous New York burger joint has added two signature dishes to its menu, marking St Patrick's Day. Plus, there's a deal on drinks too!
What's It?
Trust Black Tap to make every occasion extra special and it definitely won't disappoint. This time, it's St Patrick's Day!
The popular New York burger joint will be adding the famous US dish 'The Reuben' on its menu just for the weekend. Customized with a Dubai twist, the Reuben will have a whole lot of signature toppings all stuffed between the restaurant signature potato bun. Bite into it and you are sure to experience a burst of flavour coming from sauerkraut- a stack of finely chopped cabbage, and corned beef finally finished with oodles of Swiss cheese. The dish is served with fries on the side and costs AED 75.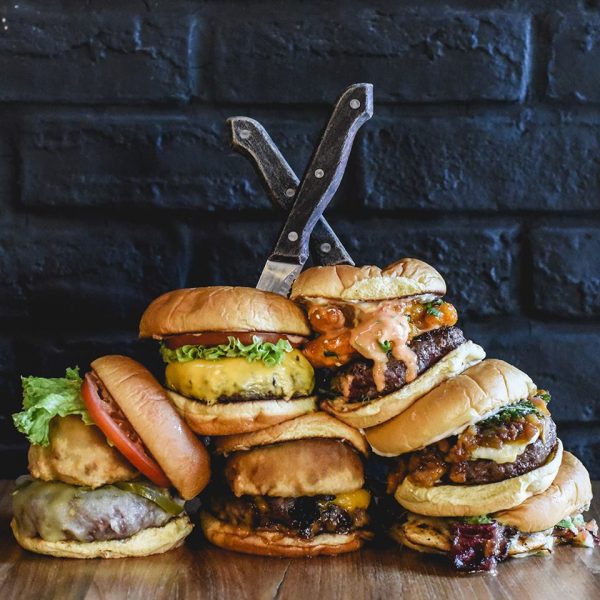 And that's not all! Black Tap also has a special freak shake for Patrick's Day and it's definitely a haven for those with a sweet tooth. Priced at AED 69, the 'Lucky Charms Shake' has it all from cupcakes to chocolates, rice crisps and marshmallows.
If you're still not impressed, there's a deal on drinks too. Enjoy draft Irish hops at Black Tap for just AED 17 for a pint all day long on St Patrick's Day.
The deal is available only from 15 March to 17 March.
What Else?
The signature shake, Reuben burger and Irish hops are available across all Black Tap joints in Dubai. Black Tap milkshakes deserve a special mention. Topped with generous amounts of cakes, candies, sprinkles, cookies and more, each shake is an experience you will cherish. Only thing is, the shakes are thick so, don't expect to slurp them! Plus, get ready to pile up a few pounds.
Deets
Location: All Black Tap joints in Dubai
Date: 15 March- 17 March
Contact: 4 288 3040, 4 422 9904, 4 399 9076