Under 140 Characters
Theobroma, Lower Parel has the freakiest cake-freak-shakes in different colours & we're loving them; even though we could not finish the whole thing alone!
What Is It?
Three Chicks & A Bear which is run by the same family as Theobroma is an all-day restaurant. The menu here offers a wide range of burgers, freakshakes along with appetisers, sharing plates and desserts.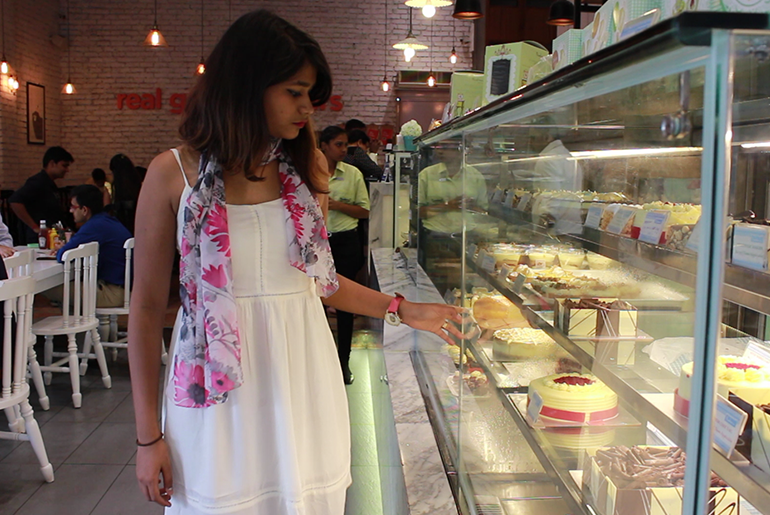 Our pick is the most colourful freakshakes in town. Okay! Heads up here! It is a meal in itself. For someone with a sweet tooth, it is a delight. This beverage is basically a milkshake with each shake named after the colour of the dessert that is in the corresponding jar.
Also Read: Six Best Places To Have Desserts In Mumbai
About Three Chicks & A Bear
Three Chicks & A Bear is located on the ground floor of a skyscraper on Senapati Bapat Marg. It looks like the prototype of a brand set for high-street cafe and shares the same kitchen and space as Theobroma. With a cutesy and cheery vibe, it welcomes you with the smell of super delicious burgers. This is a white and blue eatery with wooden chairs and table were sunlight streams in from the huge french windows.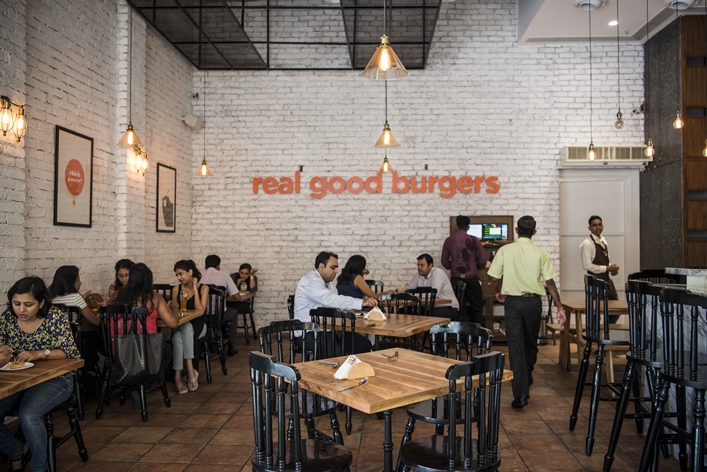 PS: It smells of that irresistible
 aroma of fresh bakes
Also Read: 10 Quirkiest Dishes To Try Out In Mumbai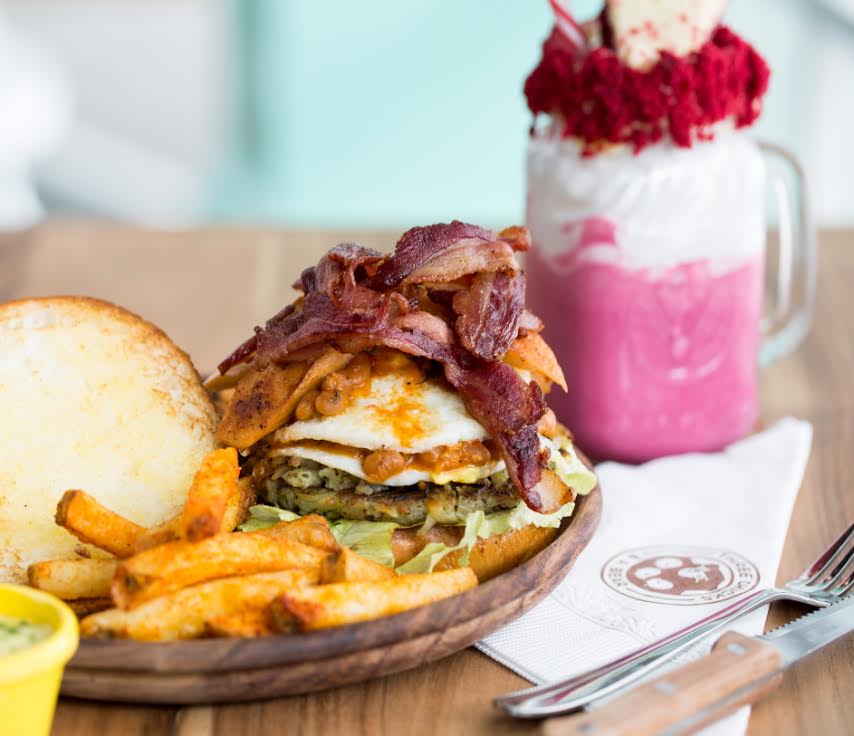 About The Freakshakes
You can taste the richness of the dessert with each sip you take of the cakey freakshake. With generous amounts of whipped cream and desserts this freakshake is heaven in itself.
Here's a list of all the colourful freakshakes the store has:
Red: Red Velvet Shake made with red velvet cake, yoghurt and cream cheese. (₹240)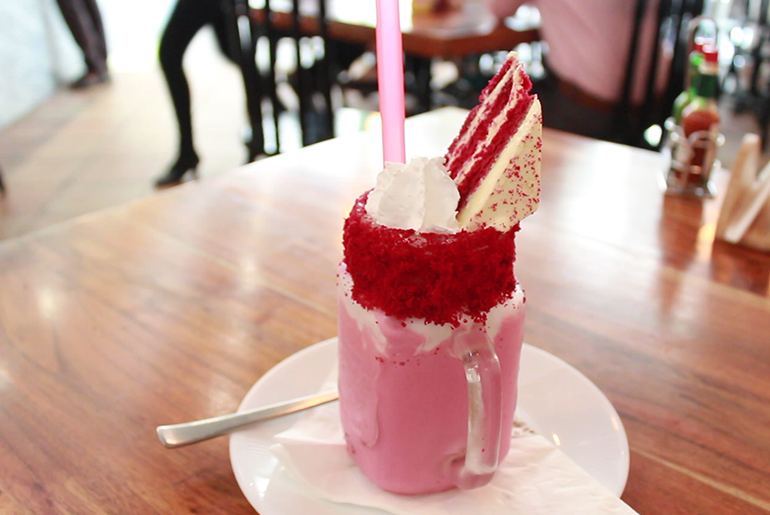 Yellow: Lemon Crumble Shake made with lemon tart, fresh biscuit crumbs and lemon curd (₹210)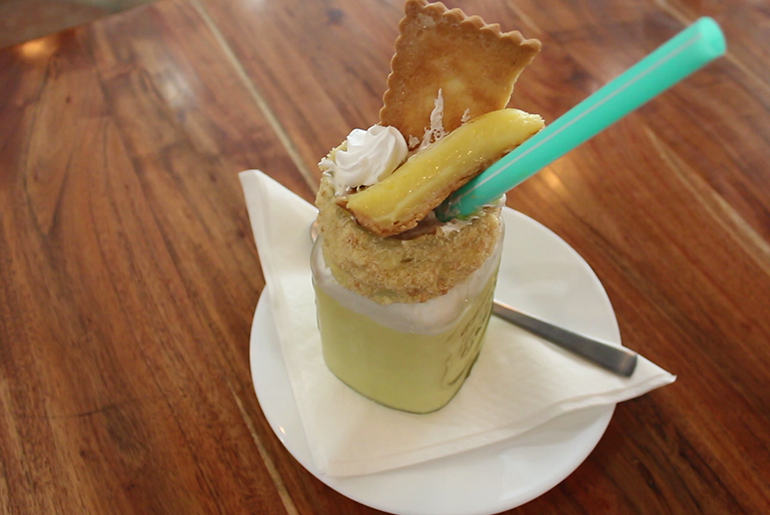 Brown: Chocolate Fudge Brownie Shake made with brownies, chocolate ganache & toasted marshmallows (₹210)
Beige: Elvis inspired shake made with banana, salted caramel and peanut butter (₹210)
Blue: Blueberry Cheesecake Shake made with blueberry compote and cheese cake (₹225)
Also Read: Try Ice-Cream Tacos At Froozo In Malad!
Deets
Where: Lodha Supremus, Survey 453, Senapati Bapat Marg, Railway Colony, Lower Parel, Mumbai
When: 11 AM to 12 Midnight
How Much: ₹800 for two people (approx.)
Believe me when I say that you can't finish it alone!
LIKE Curly Tales on Facebook | Instagram | Twitter
You can subscribe to our newsletters