India is a tropical country, home to several rainforests. People from all over the world come and visit these rainforests, explore different types of distinctive flora and the fascinating mystery of animal kingdom. If you are looking for a calm and interesting vacation, these rainforests in India are a must-visit. Read on and save this list.
1. Tropical Evergreen Forest, Andaman, And Nicobar Islands
The tropical evergreen forest of Andaman and Nicobar is the best example of dense rainforest in India. You can find different variety of flora and fauna that is original to the islands. The Andaman Islands have rare plant and animal species that are believed to have passed on from other nearby countries such as Myanmar, Thailand, and Bangladesh. You can best explore the forest on Havelock Island, Diglipur, and Baratang.
Also read: Kaieteur Falls In The Amazon Rainforest Is The Largest Single-Drop Waterfall In The World
2. Dehing Patkai Forest, Assam
Most of the forest is primarily located in North Assam, traces of the same are found in Nagaland, Manipur, Mizoram, and Tripura. The forests are distinguished by low-lying hills and are covered throughout the year with an average height of 900 meters.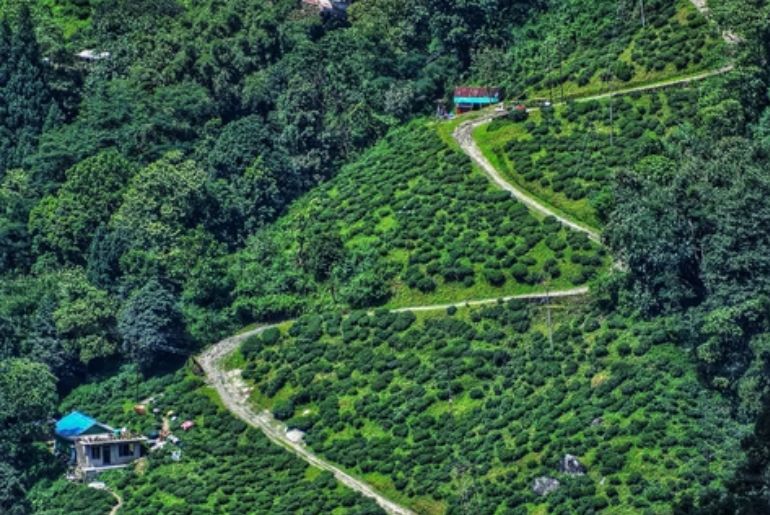 3. Moist Deciduous Forests, North Western Ghats
This is one of the most popular rainforests in India. It is mostly found in Maharashtra and Karnataka covering a total area of around 30,000 square km. It starts from south-western Maharashtra and extends up to Kerala in South India. This rainforest is known to be home to Asia's largest elephant population and 1100 unique species.
Also read: Stay In This Stunning European-Style Hermas Villa In Wayanad In The Middle Of A Rainforest On Your Next Getaway
4. Moist Deciduous Forests, South Western Ghats
It is located in the states of Kerala and Tamil Nadu. The entire southern part of India is covered with lush green forests. Animals like tigers, elephants, and gaur call this dense beautiful rainforest home and roam around freely. It is the most species-rich region in the whole Deccan area.
5. Semi-Evergreen Forests, Odisha
It is one of the evergreen rainforests in India. In this rainforest, you can find one of India's unique flora and fauna.  Panthers and elephants are some species that can be seen around here.
Visit these 5 rainforests in India for an amazing vacation.
Also read: You Can Camp Overnight At Dubai's Only Indoor Rainforest, The Green Planet