Why Ladakh?
There is seriously no other place like Leh, Ladakh. So untouched. So unharmed. Hundreds of tourists from around the world come every year to this highest settlement in India just for a visual treat. The land of high passes has so much to offer – the beautiful blue skies, the well-shaped brown mountains garnished with the milky white snow on its top, the gorgeous lakes frozen in time. You are sure to forget everything pretty that you have seen before.
Pack your bags and head to this haven. For if you won't, here's what you will miss:
1. An Aerial View of Looming Valleys and Snaking Rivers
Booking a Go Air flight was the safest bet since it flies 365 days a year to Leh. As we started our descent to Leh, oh boy – we were blown by the aerial view of this land of high passes. Surrounded by picturesque mountains, you will be at a kissing distance from them.
Witness a landscape you have never seen before. Valleys which seem to stretch beautifully as far as the naked eye can see. The looming hills or the snaking rivers or streams from the sky makes you ponder if you are dreaming.
 

2. Prepare To Be Bowled Over By Its Stunning Beauty
You will almost experience a life after death kind of moment, i.e. if you have done good karma. Walking or driving in Ladakh makes you feel you are floating in heaven.

Straight out of a storybook, you will be surrounded by a mountain-like painting around you. Put yourself there and it's an Alice-in-wonderland kind of moment with zero special effects. Absolutely unadulterated. Wonder as the different hues of blue and brown around you cast its spell on you. Let lose in this barren panorama.
3. Driving Through The Highest Trekkable Peaks & Magnetic Hill
Get the best bird's eye view from the roof of the world. Ladakh boasts of some of the highest in the world – be it the motorable road, the bridge or the salt water lake. Conquering that altitude will give you bragging rights and possibly tick off quite a few things from your bucket list!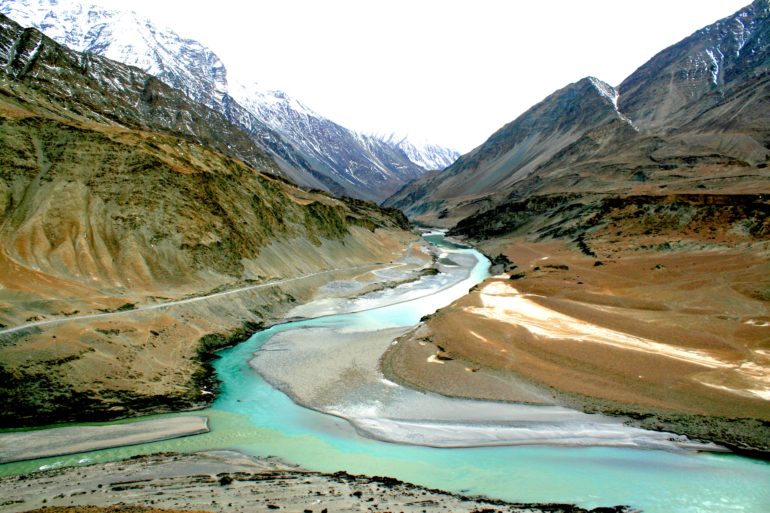 Some of the must-visit mountain passes include – Khardungla, Tanglang La, Chang La, Wari La and Namshang La. Marvel at the legendary Magnetic Hill as you witness your car defy gravity.
4. Snacking Up Momos & Thukpas
Steamy momos and a noodle soup in an icy-cold weather is even better than crisp pakodas in rains! Trust us, we have tried both! I am sure you would have tried them in a city restaurant but out there at an Indo-Tibeten restaurant, you will relish each and every bite of momos and soups like never before. Other authentic Ladakhi dishes include Sku, Paba Zathuk and Chang.

5. A Glimpse Into Tibetan Culture
A heavy influence of the Tibetan culture is evident in Ladakh. Be it monasteries or museums, you will see a beautiful display of art & craft here depicting their Indo-Tibetan culture. You must capture and enjoy the fusion of drums and trumpets and the thumping steps of masked Lamas.
If you visit Ladakh during auspicious festivals, you can witness the cultural extravaganza at its peak. Hemis Festival, Dosmochey (popularly know as the Himalayan Kumbh Mela) are some of the biggest celebrations.
6. Experience Warm Ladakhi Hospitality
If you chance upon a Ladakhi (which is very likely) and happen to mention about feeling cold, he won't think twice before holding your hands, rubbing them and giving you warmth. No exaggeration! We experienced this on multiple occasions.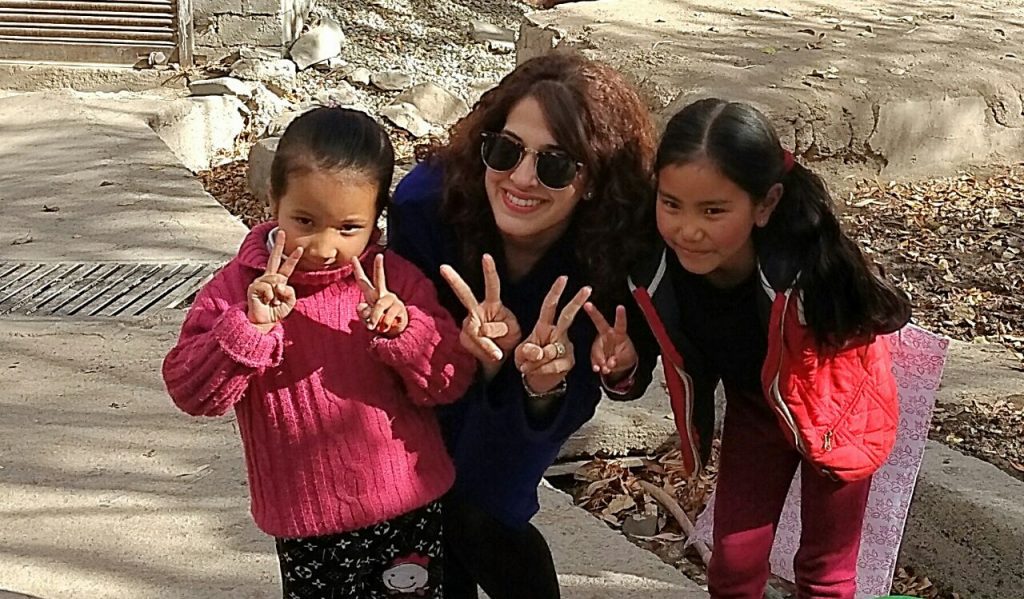 Having faced a bit of altitude sickness at Pangong Tso, the staff at The Grand Dragon Hotel took special motherly care by supplying oxygen, garlic soup and practically everything available under their roof to make us feel better. Unlike city-goers, Ladakhis love their people and value their guests. They always have a warm and a welcoming smile and won't shy away from telling you tales of their life in Ladakh.
7. Chilling with Monks at Monasteries
Vibrant festivals, indigenous attire, and strange rituals are sure to intrigue you. I was particularly fascinated by a 3-year old monk whose parents decided this path for him and how he was blending in, looking so cute in his red robe. You can spend hours talking to them and knowing about their journey. And they are equally curious to know about your life too! The Gompas or monasteries in Ladakh have a beautiful artistic décor, ancient manuscripts, and antiques like statues, thangkas, and murals.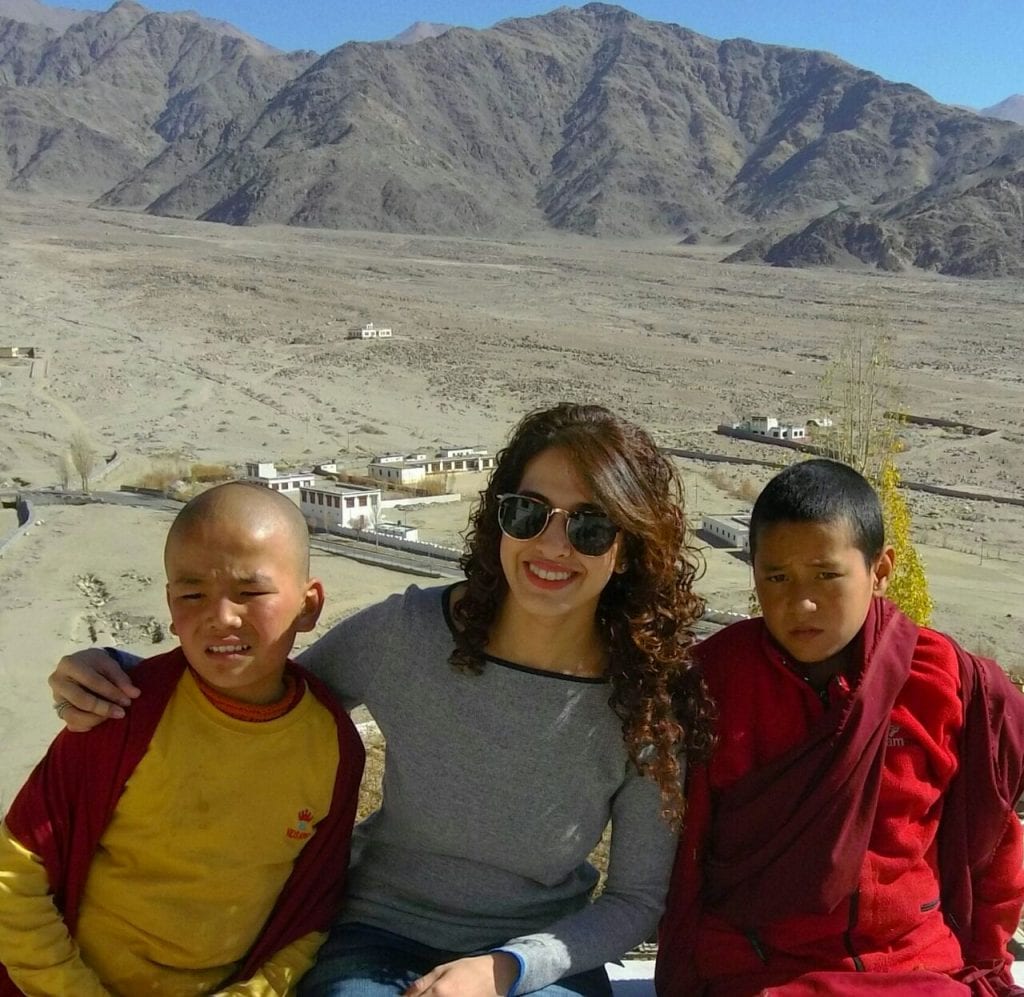 The vibrant colours at this holy place keep you engaged for long. Being here calms your soul and gives peace to those who come here seeking it. The colourful murals and artworks depict so many stories and turning the huge prayer wheels is soothing.
Did this remind you of your trip? Share your experiences in the comments below.