Darjeeling is one of the most picturesque mountains in India. The beautiful tea plantations, orchids, and pines are on the slopes of rolling hills. The iconic Himalayan toy train makes its way through the mountains with scenic background. If you want to travel to Darjeeling in an affordable and sustainable way, then book this wood and stone cabin near Darjeeling at a budget-friendly price of just ₹810 per Night.
A Sustainable  Wood And Stone Cabin
This unique cabin is built entirely of natural and recycled materials. The eco-friendly house is a cosy and homely wood & brick cabin, ideal for one or two people. It has a separate kitchen and living area, a loft area, and a separate modern bathroom with hot and cold running water. The cabin is well-ventilated and provides a scenic view of the Darjeeling valley. The cabin is located a 2 min walk from the famous Samten monastery. The guest can access the cabin by a short forest path and is nestled next to a giant prayer inscribed rock wall. This wood and stone cabin provides a stunning spread of breakfast at an additional cost. You can also indulge in activities offered by the cabin like, a Himalayan retreat experience or trekking to Sandakphu.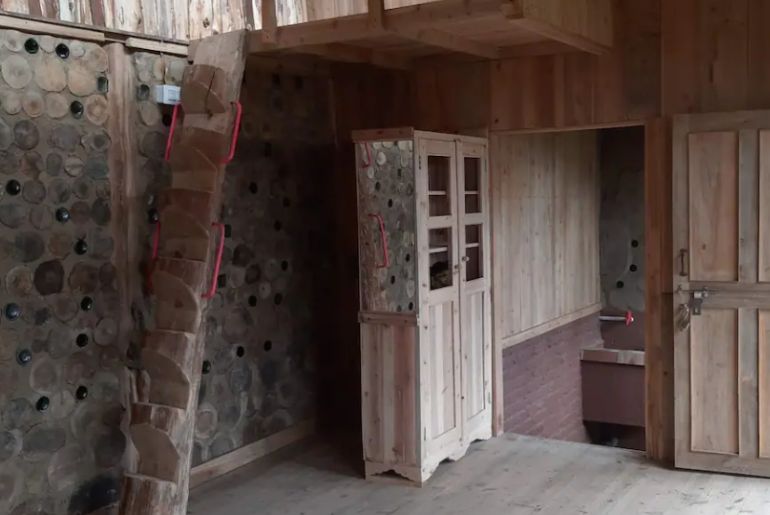 Also read: 5 Airbnbs In Darjeeling For A Dreamy Stay In The Himalayas
The Property Is Managed By A Monastery
The house is located directly below Samten monastery Rimbick, in the district of Darjeeling, state of West Bengal. This wooden cabin is the propriety of Samten Monastery. The rental income is fully allocated to maintain the monastery, support educational aspirants, and ecological projects in the valley.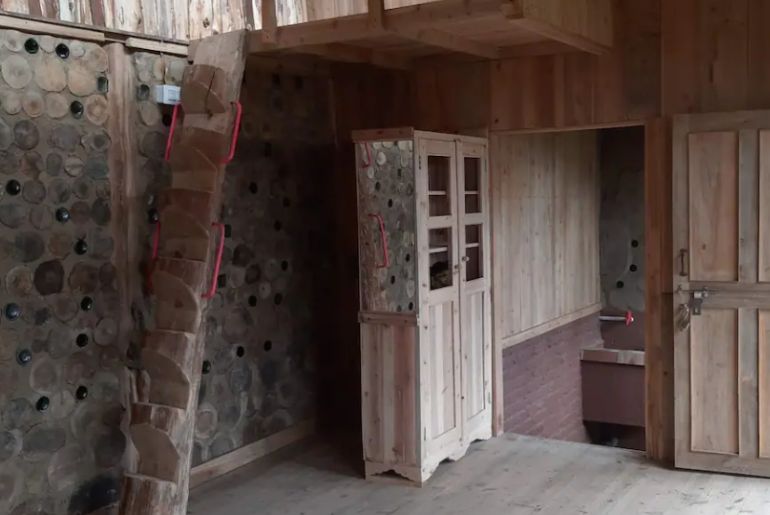 Also read: This Taj Resort In Darjeeling Lets You Experience A Mystical Plantation Trail
About Samten Monastery Rimbick
This Monastery is also known as Old Ghoom Monastery and is situated at an altitude of 8,000 ft. It is a hundred years old institution, which was established in 1917. It is a place where locals gather for prayer and to perform various rites as per Buddhist traditions.
Book this wood and stone cabin near Darjeeling offering tons of activities and a sustainable stay at an affordable price of just ₹810 per Night.
Also read: The Charming Makaibari Bungalow In Darjeeling Has Design Elements By Sabyasachi Mukherjee