Meghalaya, 'The Abode of Clouds' is not only one of the most beautiful states of North East but it's also one of the only states in India to successfully contain the spread of coronavirus. Our Chief Editor Kamiya Jani interviewed the Chief Minister of Meghalaya, Mr Conrad Sangma under #CTCares to discuss the measures taken by the government to return to normalcy in Meghalaya. Here's what the Chief Minister of Meghalaya has to say.
1. Since the outbreak, we have only had about 44 confirmed cases in Meghalaya, of which 25 have already recovered. This speaks volumes about your management. What has been the measures taken for the spread to be contained?
It has been a tough phase for Meghalaya. Just to give you the numbers, we actually had a total of 43 cases. And out of the 43 cases, 32 have recovered. We only have about 10 active cases and one, of course, deceased. I think there are a number of factors that went into the overall management of a situation like this. I think quick response at the right time is key to a lot of the situations, we've seen throughout the world to a large extent. India also closed its borders and there was a lockdown and restricted movement.
"In Meghalaya, we started the lockdown a week before India did. We closed our schools, assembly and restricted the movement of people. It was a very difficult choice. And I guess we were right to a large extent."
I think the second was the fact that the data and the information of the people coming in and the data and information of whatever's happening around us, we kept it all centralized. We also made sure that we monitored all of that with the use of technology. I think the active participation of all sections of society is the most important.
Politicians, officers and society all played an important role. But society played the most important role. People participated. We conducted a lot of tests on the large number of people who came back to the state. We have about 16,000 people come in and we did not find many positive cases even after having very stringent testing protocols in our state. So that's fortunate. It also has also a lot to do with the good management present. The officers have done an excellent job. The society has been very, very supportive.
Also Read: How To Reach Shillong By Road, Air &Railway | Meghalaya | I Love My India Episode 1
2. It is also believed that 2000 contacts of first COVID patient were traced within 18 hours. How was that possible?
Yes, that's true. In fact, there were a total of about 7,000 people at the end who we contact traced from the first index patient. And that again required a lot of our teamwork. The surveillance officers have done an excellent job. I think everybody, including the hospital concerned, helped a lot. People responded when we flashed out in the news, asking people to call on a toll-free number and inform us if they have had any kind of contact with the concerned doctors or the hospital. So that really helped us a lot. And yes, the team worked very, very well and in a very efficient manner.
3. Meghalaya also has introduced a 'Behaviour Change Model for living with COVID-19' which involves treating every resident as an asymptomatic carrier of the virus. Can you shed more light on this, please?
In the current, scenario we all have to learn to live with COVID. So that way we feel, we could, really change the behaviour because we've been talking about behavioural change. But somehow you know, people find it difficult to understand what that means.
"So maybe the simplest way to change a behaviour is when you think that you yourself are positive. What would you do to be careful for yourself and for your loved ones and anybody you are meeting?"
Telling yourself that you are an asymptomatic carrier, I think would make it very easy. So when I know that I'm a carrier, I know enough to wear a mask every time. Of course, we are online, so I'm not wearing a mask. But, we would do that. And, if I feel I'm an asymptomatic carrier, I would ensure I'm distancing myself from people. So I think if every single citizen starts thinking that they are asymptomatic, then automatically we don't have to tell them what to do, what not to do, they will themselves start behaving there. So it's really a very simple thing.
4. Meghalaya is a beautiful destination, attracting over 1.3 million tourists every year.Can you shed some light on the kind of impact tourism has on the state, employment etc?
 I think COVID-19 has had quite a big impact on the economic scenario for the country as a whole, and Meghalaya is no different. So, we did see a lot of economic activities being hit by basic things like farming or basic constructions that used to happen. And obviously tourism took a major hit in this. So, therefore, it has been a big challenge for us.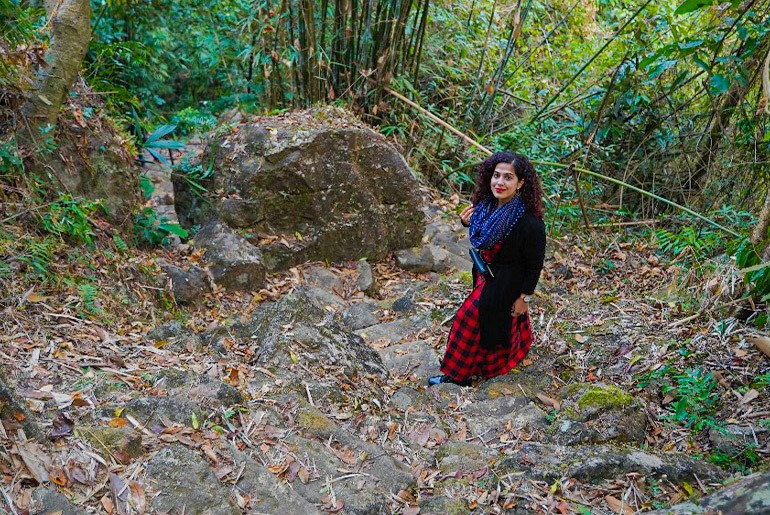 Meghalaya has put up what we call an economic task force, and we have been looking at seven different verticals where we have experts on board. And now we are coming out with interventions that will be necessary to really give a boost to the entire system.
There are so many people who have small trucks and pickups, so we started using these people. We became an aggregator for this transport system. And we connected the buyer to the seller. Through that, we created an opportunity. Now, imagine if you can upscale it to the whole state and in a massive way to all the other products. So I think it's important to really look at those opportunities that are coming out because of this covered situation and take advantage of it.  Similarly in tourism, we are doing what we call a COVID resilient tourism model. So we do hope that we'll be able to take advantage of that.
Tourism is a big economy booster for us, and we feel that with Meghalaya having to a large extent, being able to control the spread of this virus would be seen as a safer destination. And if we can create a system for the tourists to come in and feel safe, and the people here to also feel safe that the tourists will not spread the infection in case the person has become positive. I think that system can be created by having more structures.
The government does have a role to play. Leadership has a role to play. The administration has a role to play, and then we have a society in general. And society means so many things like the headmen, religious groups, youth groups and different NGOs. So I think when everybody came together and we had a presence at the grassroots level, through religious organizations and headman, it was easier for us to really message and get the information across to the people. So that network has helped us a lot.
We have almost close to 7000 COVID management committees in every village right now, every village. So any information we need to pass on to those hundred or 200 residents of a village, we pass it onto the headman in the local language. And they immediately disperse it to the people. So it's a very strong network that we've created, which is not something that we directly created. I should say it has always been there, but we used it. We use that network and that trust, to help us during this COVID time. And I think that has been very, very key and important to ensure that the message reaches to the people as fast as possible.
5. As per news reports, anyone who wants to visit Meghalaya will need the Government's permission. Is that right and how is that going to work?
 Yes. We are still taking it very, very slow and being very cautious. A lot of people are saying we're being overcautious. But I think in a situation like this, that is the only way to really protect people in the state at this point in time. So yes, it's a bit inconvenient for people, but what we're trying to do is create a feeling of safety for everybody.
"Tourists Will Need Permit To Visit Meghalaya To Help Us Ensure Safety"
When you say permit is required, it's not that, you have to go through a full interview process and it's going to take days for the permit. Absolutely not. It's for your safety and for the safety of the people we are just simply saying, you have to register and inform us. I think that is important because we will be able to give you the safety that you deserve at the same time, keep the people here safe.
6. What about the interstate movement within the Northeastern territory. Any restrictions around that?
 Well, we have locked it. They have eased the lockdown intrastate. Within the state, we have eased the lockdown to a large extent because we have been able to some extent, control the community spread. Infact there's not been community spread at all.
And only the people who have come into the state they have been detected with the virus. So that has been something positive for us. But what is important is that we can't let our guards down immediately. So, therefore till we are not able to come up with the proper system, which will minimize the inconvenience for the tourists coming in and maximize the safety for all the people here and the tourists. We need to be a bit slow because you know it's better to be safe than sorry.
Also Read: Lockdown Rules: Shillong Prefers Walking Over Cabs
7.  Prime Minister Modi in his speech said about going Vocal for Local. And that indicated a boost in domestic tourism. Is that something that you're looking for? And would you have any marketing campaigns that are going to promote Meghalaya as a destination?
You're absolutely right. There are almost about 22 million Indians who go abroad every year. And I think these 22 million Indians will be looking for an alternative. So we are targeting those 22 million Indians who go abroad.
Now a lot of people will not travel. Some may still risk and say that well, you know, we could still go to different parts of the world. But I think a lot will say that there are so many places within our country. So for this year and for next year, let's explore.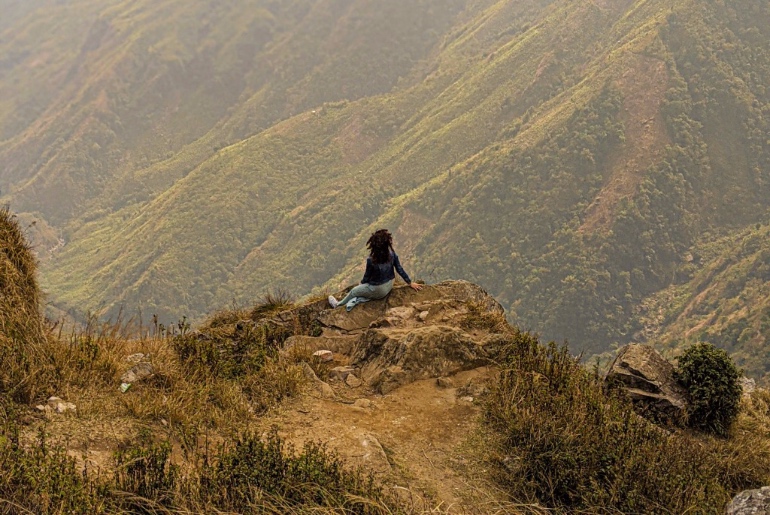 We are going to use this opportunity to upscale our tourism to some extent. So when you upscale it, then you are sending the message to people that the crowd is going to be lesser. It is going to be more of high-end tourism. There's going to be better packaging for people. Activities are going to be defined. So I think with this kind of a systematic itinerary based tourism we can develop and we can enhance the experience of the tourist. So we may need to increase the number of flights with smaller capacity so that people feel safer.
We will make very specific and very tailor-made tourism activities. Guests will be going to a particular resort. They'll be told, well, the next day, tomorrow morning, you'd be going for trekking to this particular village. The villages will know that these people are coming. So I think once we are able to do this kind of a very niche and very target based tourism and enhance the experience with the tourist and package, it. Well, it's all very easy to say, but difficult to do, but I think we need to start somewhere. So we are planning on this and we do hope that we'll be able to project Meghalaya as a COVID safe high-end tourism destination.
8. Is there anything that you would like to tell the other Chief Ministers or also the society in general about how we can try and contain the spread?
Yeah, I think number one,  there's not an advice or anything I'm giving to anybody. I don't have the right to tell anybody that this is what you should do. But we have seen that once individuals take up the responsibility at their own level, I think it is easier to fight this particular virus. So I think the message is for the citizens, not so much for the leadership because every leader knows and is working in the best way they can. But I think it's important to look at oneself as a citizen and be responsible in your own way. And that is the reason why we've been stressing on this behavioural change and saying that simply behave as if you were a positive or an asymptomatic carrier.
9. We all have our way of keeping ourself busy during this lockdown, we saw you playing the guitar, can you do that for our viewers, please?
I'm sorry, I don't have a guitar right now, but maybe some other time I'll do that.
I think it's one thing I've been telling everybody that this entire situation of COVID has really been difficult. But I think it has really helped us and allowed us to spend time and give time to ourselves, our loved ones, our families and our hobbies. And I think we must make the best use of it.
And you realize that you're missing out on so many great things. You got tied up with work and with this and that, and you forgot about it. So yeah, I'm enjoying this time to the extent I can and whenever I get some free time, I spend with my children and with music, which I and we all love. So I'm sorry. I'm not able to play, I'm in the office right down. So I think it may become news that the CM is playing the guitar while in office. So I don't feel it's appropriate for me to do that now, but thank you so much.
To read more about what's going in the travel and hospitality industry, and know what experts have to say, click on #CTCares