Under 140 Characters
Wondering what to do on a weekend? Get ready for the ultimate weekend getaway filled with the talented musical acts, lip-smacking food and quirky drinks. Vh1 Supersonic is happening at Mahalakshmi Lawns, Pune on 16th and 17th Feb, 2019!
What Is It?
Vh1 Supersonic is back for its next edition at Mahalakshmi Lawns, Pune. The Sonic Experience this year will consist of never seen before musical acts by Marshmello, Bonobo, Jaden Smith and plenty of other artists, Superflea with 50+ stalls and food trucks, Budweiser Brew District, games, art installations, de-stress tent, after-hours and much more!

Experiences
1. Music Performances – Getting the best musical acts to India, Vh1 Supersonic has the India's premier festival for multi-genre music. Get ready to dance to the beats of Marshmello, Bonobo, Jaden Smith, Rudimental DJ,  Broken Brass, Breathe Carolina, and over 50 more artists. From energetic EDM artists to performances by popular hip-hop artists to the best indie rock performances, this edition of Vh1 Supersonic will have everything! The experience, the music, the vibe, it's all better than ever, will fit into 2 days of awesomeness!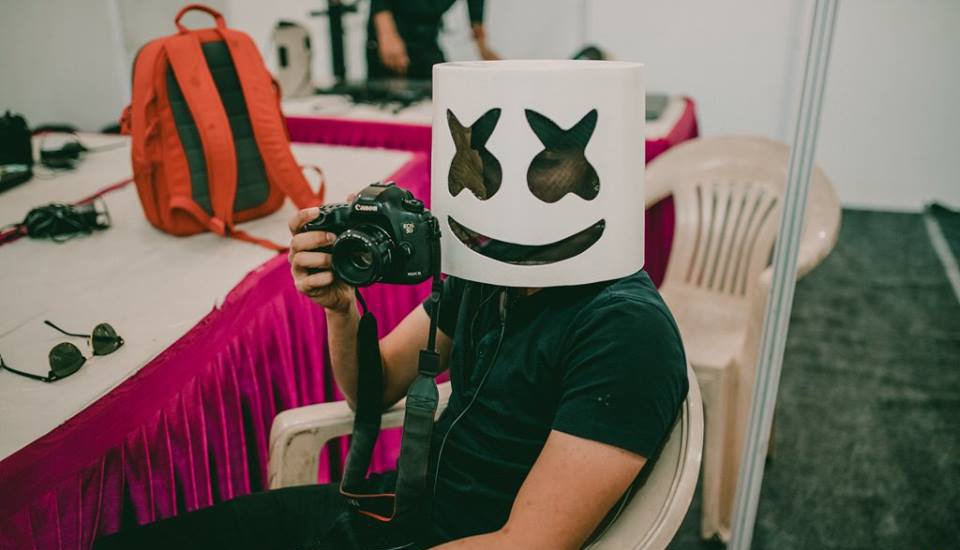 2. Superflea – In the Superflea, Vh1 Supersonic will be offering you 50 + amazing food stalls to choose from along with lots of quirky merchandise and crazy activities. There will be plenty of pop-up shops, especially curated stalls for the guests, cocktail bars by Social and lots more. It's the ultimate festival for those who love to eat, drink and socialize.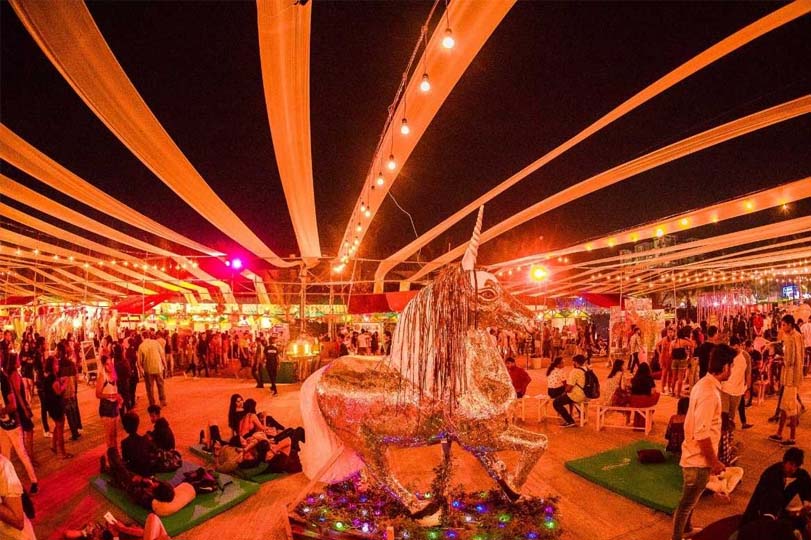 3. Budweiser Brew District – Organized by Budweiser, the Brew District is the perfect compliment to the food stalls and trucks. Wooden benches, beers flowing, seating, lots of lights and ample of activities to choose from makes this area a huge hit amongst the festival goers.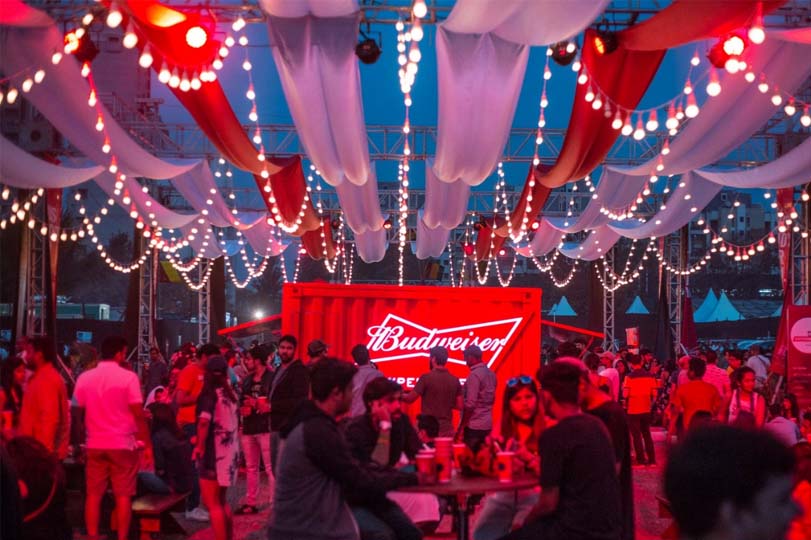 4. Art – The art installations are definitely going to take your breath away. The students of Symbiosis Institute of Design and Metal Head studios will ensure that the festival looks its artsy best!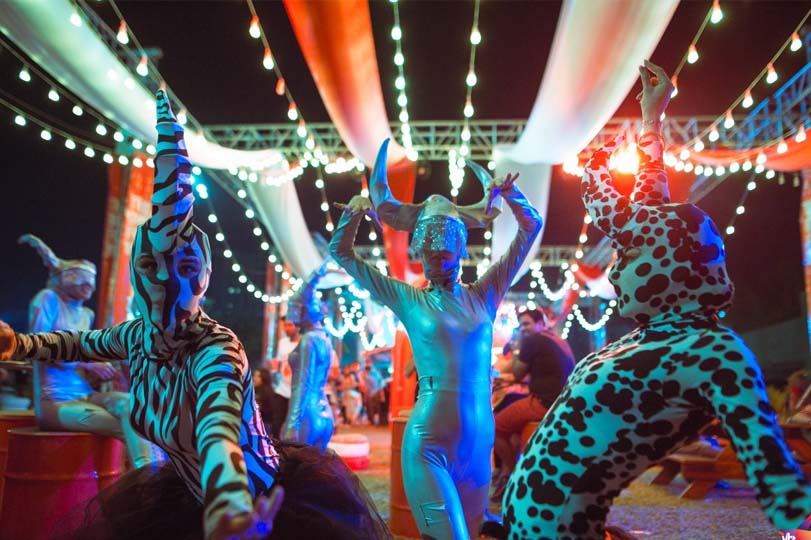 5. Happy Hours + After Hours – If you're planning to pre-drink, Vh1 Supersonic is offering happy hours from 12 PM to 4 PM and it's also got after party drinking! The party never stops here so get on with your drinks till 11 PM too!
Engaging Experiences
Vh1 Supersonic 2019 on 16-17 Feb, 2019 is coming soon to give you an experience that you won't forget! Along with curating an entire festival of awesome music acts, food and drinks, Supersonic is taking care of you too. There are special facilities for the differently abled people, special curations and an Experiential bar for the #SuperWomen because they want their women to feel special, a SMAAASH Experience Zone and #DoTheRightThing Store to protect the environment as well. Keep reading to find out more about these experiences –
1. Specially-Abled Friendly – Special arrangements for the Specially-abled in association with Enable
travel. The special ones can enroll for travel packages, elevated platforms & ramps, volunteers to help out, medical rooms and more!
2. Women of Supersonic – Arrangements for the #SuperWomen. An only Women Bar fully
equipped with a Beauty Booth, Special Women Safety Squad patrolling the festival grounds. Clean Washrooms with Pee-Buddy available. Plus there's a Supersonic truck with a shop with that has all the must haves – tampons, wet wipes, tissue, energy bars, toilet roll, chewing gum, band-aid, hand-fans, dettol, cotton bags etc.
There will be an Experiential Bar especially for women, with a unique theme. The Ladies Bar will burst with feminine energy. Ladies will get a chance to socialize, and treat themselves to face glitter, flash tattoos, make-up and also some bare necessities like hair ties, bobby pins, etc.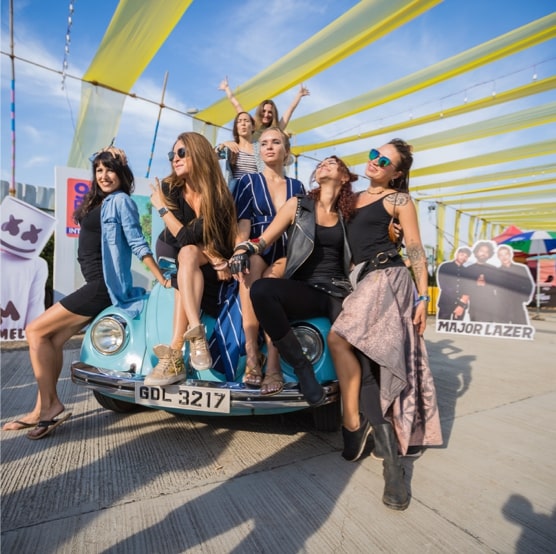 3. #DoTheRightThing Store – Vh1 Supersonic encourages festival goers to dispose waste responsibly and is going to provide a counter to exchange trash for goodies. They'll be receiving F&B vouchers that can be exchanged for beer!
4. SMAAASH Experience Zone – We have a zone exclusive created by SMAAASH which will have a variety of arcade games, Virtual Reality and other games to choose from.
Deets
What: Vh1 Supersonic
Where: Mahalakshmi Lawns, Pune
When: 16-17 Feb, 2019
Cost: ₹2499 onwards per person
Book here