Under 140 Characters
Woodside Inn in Colaba & Andheri has combined burgers and beers to give you a kickass festival of booze and comfort food till 12th August. 
What Is It?
This year will be Woodside Inn's 11th edition for the beer and burger festival and now it's all about places less explored. Hidden Gems, so to speak! Places and countries, you've probably heard of, but have surprisingly, for some reason or another, chosen not to chalk on your list of 'to see' places. Well, no need to fret. Over the next month or so of the Beer and Burger festival, Woodside Inn will be introducing you to a selection of great unexplored regions and of course, even more delicious flavours and tastes from these places. Along with burgers, Woodside Inn will also be introducing an all new brew specially crafted for the festival in association with Gateway Brewing Company. The month long festival will begin from 11th July until 12th August 2018.
Also read: Craft Kitchen Is Andheri's Newest Delivery Kitchen!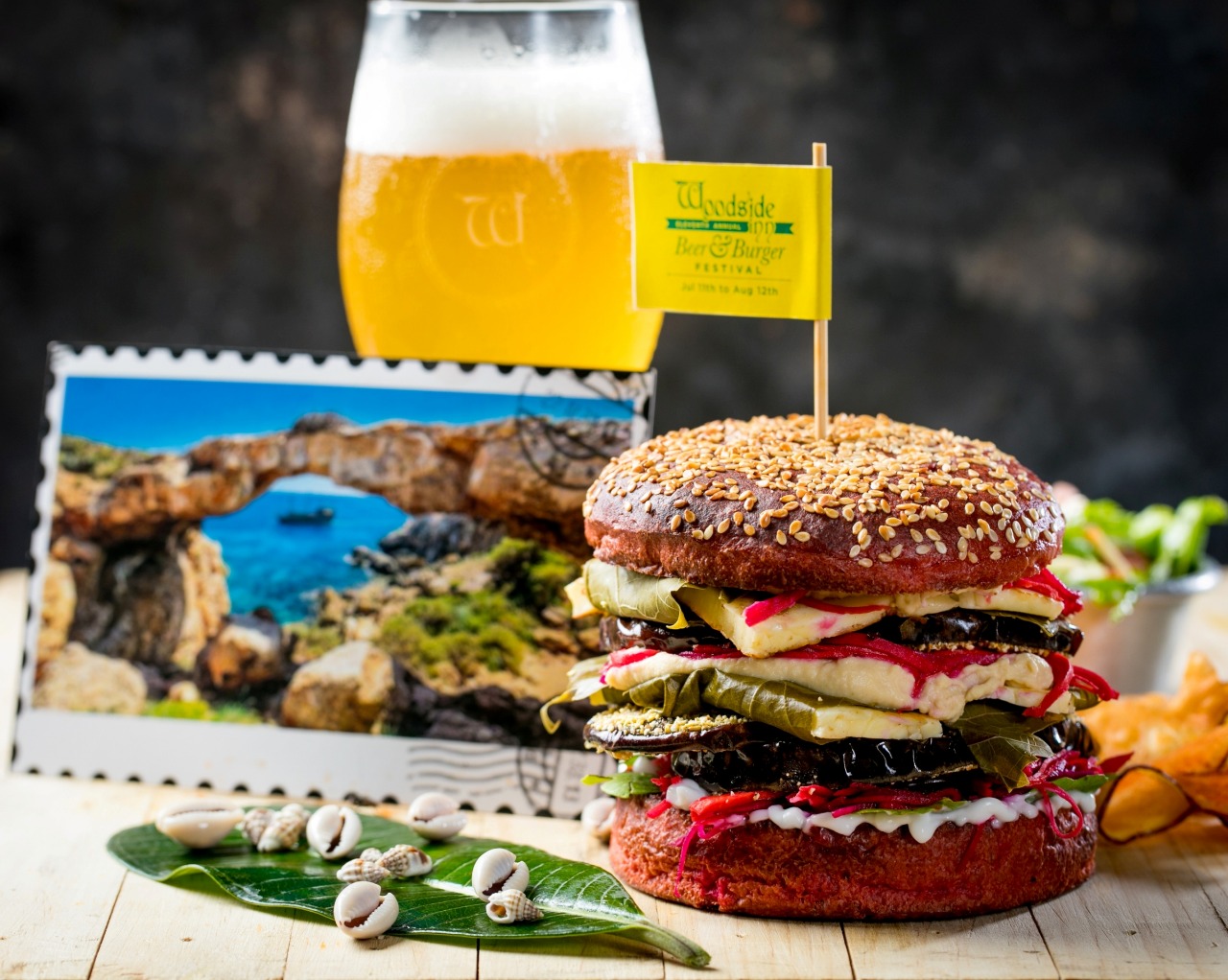 What's In It?
This edition of the Beer and Burger Festival will feature 11 burgers like Tofu in sichuan sauce with morning glory crispy rice noodles, plum raw mango slaw with charcoal bun coming from Sichuan, China, up next is Soya and black bean patty burger with kimchi and enoki mushrooms from Busan, South Korea, this one is a vegan and a no bun burger. Don't miss trying the Polenta crusted aubergine, halloumi wrapped in vine leaf with hummus, and mokhalal-sweet potato chips with sumac spice, mokhalal slaw with beetroot bun burger from Cyprus, Mediterranean or the Jerk spiced chicken burger with mango salsa-cassava chips plum raw mango slaw with beetroot bun from The Caribbean! From Belize, Central America is the Recado spice chicken burger with cassava chips, pineapple red cabbage slaw with brioche bun or the Ethiopian coffee rubbed chicken topped with peanut butter sauce with cassava chips, pineapple red cabbage peanut slaw with multigrain bun from Ethiopia, Africa.
Also read: Is Burger Your Bae? Try Out This Burger Tower In Mumbai!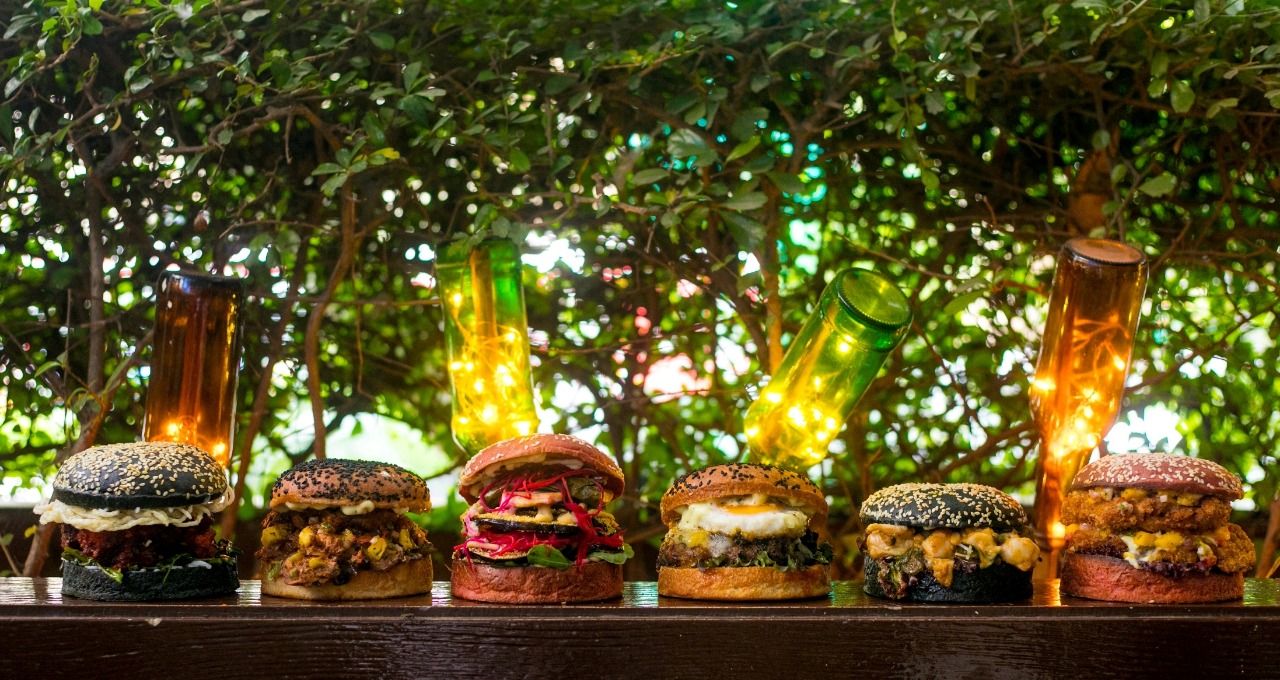 Coming from Croatia, Europe is a Pulled lamb in Ajvar sauce topped with pico de gallo with french fries, pico de gallo slaw with confit potato bun. Next is the Manchego and pickled pork patty burger with French fries, apple kale pomegranate slaw and brioche bun from La Mancha, Spain. If you like beef, try the Beef stroganoff with vodka cheese sauce topped with chak chak with French fries, apple kale pomegranate slaw with confit potato bun from St. Petersburg, Russia. Made with Lobster in coconut and curry leaves bisque topped with Pondicherry gruyere served with cassava chips, plum raw mango slaw with charcoal bun is this unique burger from Mahe, Puducherry.
Also read: Are You The Biggest Foodie? We Challenge You To Finish This Burger Within 15 Mins!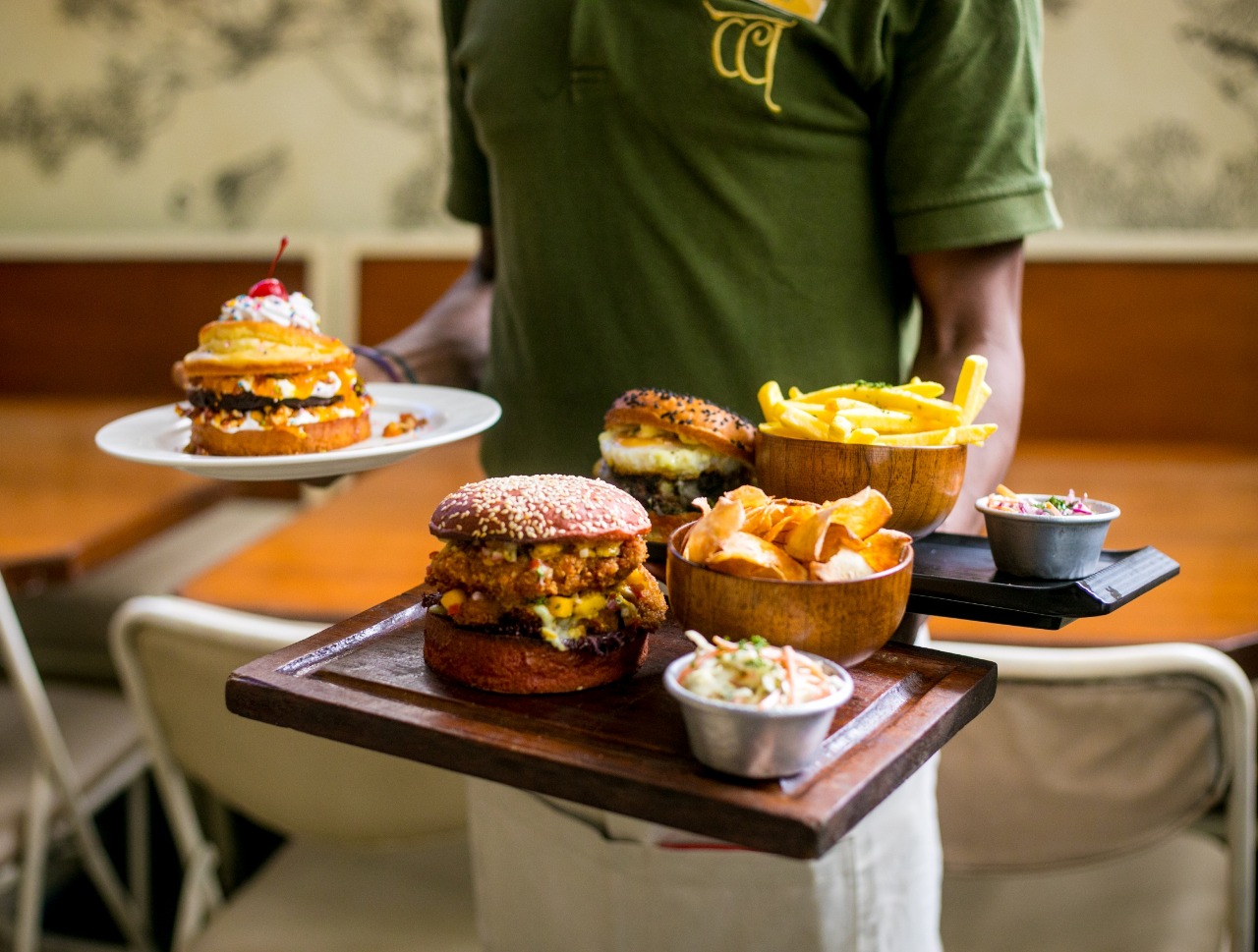 What Else?
End your meal with a 'Dessert Burger' from Poland, Europe which is a Rum soaked babka burger with brownie candied orange and spiced nuts pralines.
Deets
Address: Woodside Inn
Colaba: Woodside Inn, Wodehouse Road, opposite Regal Cinema, Colaba
Andheri: Woodside Inn, New Link Plaza, Oshiwara Link Road, next to Oshiwara Police Station, Andheri (West)
Phone: 022 22025525 (Colaba) and 022 26328963 (Andheri)
LIKE Curly Tales on Facebook | Instagram| Twitter
You can subscribe to our newsletters