French superstar and Dubai resident, David Guetta is all set to entertain his fans worldwide on the helipad of the iconic Burj Al Arab Jumeirah. The entire online event will be available to enjoy, free of charge for fans across the globe. Dubai-ites can watch the performance on 6 February, at 6:00 pm on David Guetta's YouTube: https://youtu.be/xaurMcGqZHU . And now just before his performance, Guetta has released another video, and it's surely, to excite you more. Check out the video here. 
The Concert Will Be FREE For Fans Across The Globe
In terms of the video, you can see the magnificent Burj Al Arab sunset in the video. Besides that, you can also see David Guetta walking up to the helipad. With multiple people setting up DJ and sound equipment, the video is giving us one party feel.
 

 

View this post on Instagram

 
The star behind hits like Titanium, Love Is Gone, Without You and many more took to Instagram to share a teaser video with his 8.6 million followers. David has already performed in Miami, Paris and New York City for his recent 'United At Home' performances. And now, he will be performing from one of Dubai's top tourist attractions.
The concert is called 'David Guetta: United At Home Fundraising Live Stream from Dubai' and will be free for everyone to enjoy. The concert is in partnership with Dubai Tourism, Jumeirah, Unicef and Dubai Cares.
David Guetta dedicates his performance to this city he calls home, and invites his millions of followers worldwide to come together for the online event at Dubai's legendary landmark in a show of solidarity, hope and optimism, as the world continues to battle the pandemic.
The Campaign Aims To Raise Funds For The Education Of Kids & Youth
Through this unique event, the French star aims to raise funds towards supporting UNICEF, as well as Dubai Cares' Education Uninterrupted campaign, a nationwide fundraising campaign that tackles the impact of the COVID-19 outbreak on the education of children and youth.
The campaign called on the UAE community to make financial and in-kind donations in support of children and youth from low-income families who cannot afford to purchase a desktop computer, laptop or tablet to join their peers in distance learning from the safety of their home. To donate online: https://davidguetta.com/donate/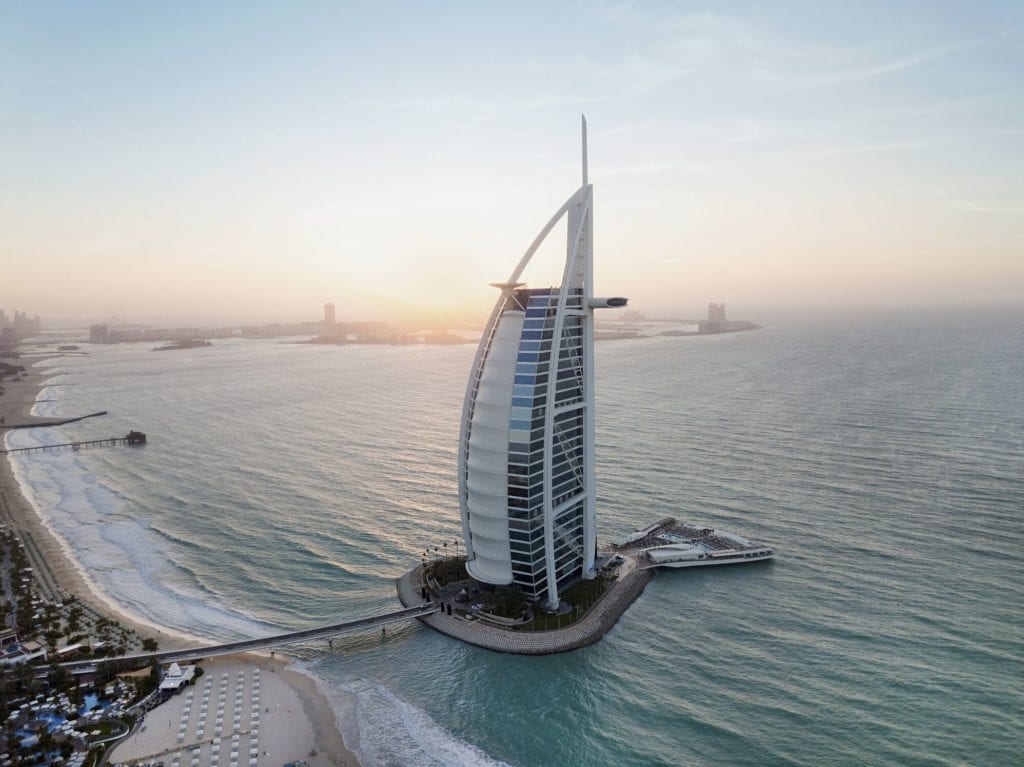 Speaking about his unique charity performance, David Guetta said, "After Miami, New York and the Louvre in Paris, I am very proud to announce that we're heading to the top of the iconic Burj Al Arab Jumeirah for another United At Home show, this time in a city that is dear to my heart: Dubai. So far, we raised more than 1.6 million US Dollars and counting, thanks to my fans across the globe.  In these difficult times, we hope to bring comfort, joy, and support through the power of music and emotions. We have supported many charities and helped make a real difference in people's lives during the pandemic. We continue in this direction today, benefiting UNICEF and Dubai Cares."