Are you an adrenaline junkie? Do you like to travel more than you like people? Well, we've got a bucket list for 2018 that you'll absolutely love!
1. Paragliding In Mumbai
Live for adventure? Head to Virar and learn Paramotoring, Paragliding and aviation at Space Apple. Fan of the adrenaline rush? Head to Agashi in Virar to learn a course on paragliding, paramotoring and various types of aviation. Space Apple is a company that teaches enthusiasts all kinds of adventure sports and what's best is that you can head here for a simple camping night out too!
Address: Space Apple, 1st Floor, 'Ishkrupa', Near Bassein Catholic Co.Op. Bank, Gajbhat, Agashi, Virar West, Mumbai
Phone: +919822499281
More info here
2. Snowboarding In Gulmarg
Slide down the snow clad mountains on the snowboards in Gulmarg this season for an adrenaline rush. Snowboarding is a winter sport that is best enjoyed in heavily snow clad mountains of Gulmarg. This experience of easily floating down the mountains will give you a thrill of an adrenaline rush. Mercury Himalayan Explorations organizes one of the best skiing and snowboarding adventures.
To know more visit MHU (Mercury Himalayan Exploration) click here.
to know about the packages click here.
3. Watersports Near Bengaluru
For a weekend full of adventure and coracle rides head to Honnemaradu, home to beautiful backwaters of the River Sharavathi. Plan your long weekend around this one as it boasts of lots of water sports and relaxing spots just 7 hours away from Bengaluru. An offbeat location and still remotely located, Honnemardu is a hidden spot not known to many, it overlooks the Linganamakki Reservoir that's formed by the backwaters of the Sharavathi. Adventurers is the name of the company with a team of nature enthusiasts who have been allowed here with prior permissions and bookings, to conduct water sports and camping here.
To know more and to make bookings click here.
Address: Honnemaradu, Karnataka
Phone:  91-80-23305508, 91-80-23409712
4. Bouldering At Hampi
Whether you're an amateur 'boulder' or a pro looking for an exciting adventure, Hampi's Bouldering will never fail to amuse you. Hampi has endless trails of giant boulder hills making it the ideal place to try out 'Bouldering', it's a form of rock climbing that is performed without the use of ropes or harnesses. Boulderers from all over come here and camp around for days and days of bouldering sessions. You could either carry your own equipment or rent them in Hampi itself. Don't worry, it isn't dangerous! Just imagine yourself in a giant board maze, but with boulders. Hampi has large boulders split vertically which gives it a maze-like appearance. 
5. Kayaking In Kerala
If you think houseboats in Kerala are perfection, you haven't kayaked in the backwaters at Alappuzha for sure. You can now experience Kerala's beautiful backwaters as you kayak at Alappuzha. Row your kayaks for one whole hour while you're looking at the blue waters of the Arabian sea. It happens all days of the week, but you will have to book prior to get your slots. A kayak is the perfect-sized vessels to get through the narrow canals, something that a houseboat can't get through. If you want to feel the real touch of nature in Kerala, you need to ditch the houseboat and experience the waters first-hand in a kayak.
Daily tours – Morning, Day and Sunset Tours
Exclusive tours – Night fishing tour, Single Track backwater village cycling, Food tours, Shikkara boat tours
Phone: 098465 85674
Book here
6. Dolphin Spotting At Goa
Miramar beach in Goa is located near Panjim and it's a great hub for water babies and spotting dolphins. Miramar is a 2 km long coastline located in the heart of Goa near the capital city, Panjim. Miramar is great for witnessing the most tranquil sunrise and sunsets while watching the dolphins do their tricks in the waters.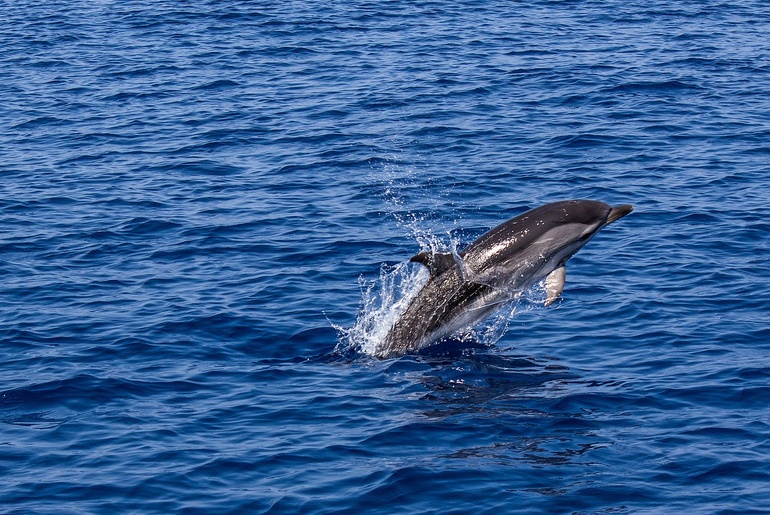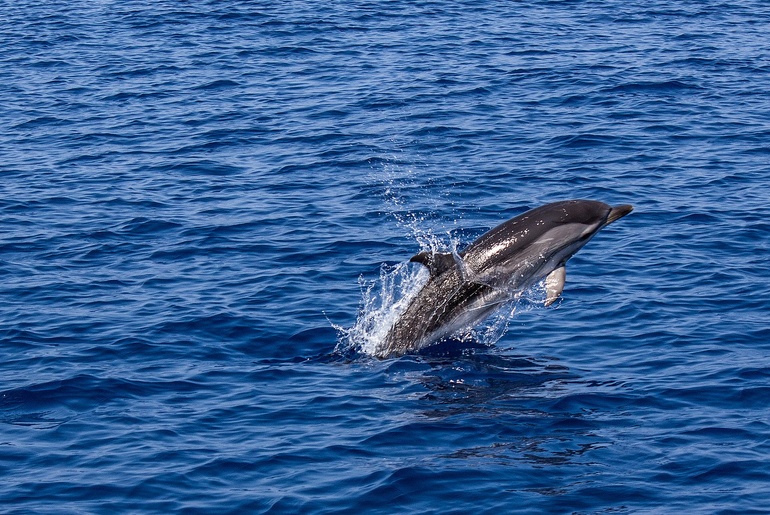 Where: Miramar Beach, Panjim, Goa
7. Beach Trekking In Gokarna
Gokarna, a small town on the Western Coastal line is lined with many beaches which serve as the best offbeat weekend destination for trekking on the beaches. Trekking next to a beach, rock climbing on rocks semi-submerged in the ocean can be a challenging yet beautiful experience. The spectacular sights of the sunrise and sunset leave a remarkable journey. The pristine beaches in Gokarna make for a riveting experience, leaving behind trails, dipping toes in the sand and walking on the shore. One such company that organizes these treks is Get Beyond Limits.
You can check out Get Beyond Limits that organize the beach day & night trek here.
To make your bookings click here.
Where: Gokarna, Karnataka
Trek Fee: ₹2,500 (Approx.)
8. Zorbing In Manali
You can now partake in Zorbing, a fun adventure sports activity in Solang Valley located near Manali. Zorbing is a recreational sport, in which one person rolls down the hill while inside an orb. You can now enjoy this fun activity in Solang Valley located just 14 km away from Manali.
To make bookings or get more information visit here.
Where: Solang Valley, Kulu District, Manali, Himachal Pradesh
Cost: ₹500 (Approx.)
9. Bungee Jumping At Rishikesh
Now tick that one off your bucket list and head straight to Rishikesh to Bunjee jump from the highest point in India. If you love jumping from great heights and feel the adrenaline rush is worth everything then this is something for all you strong hearted people. Jumping Heights in Rishikesh is run by ex-Army officers with jumpmasters from New Zealand. It's India's highest bungee jumping point at a height of about 83 meters.
Where: District Puri Garhwal, Mohan Chatti, Uttarakhand 249304
Phone: 078304 04067
Requirements: Age (minimum – 12 yrs), Weight (minimum – 40 Kg & maximum – 110 kg)
Cost: ₹3,550
10. Skiing In Delhi
If you're a winter person and love playing with the snow then head out to Ski India, India's largest indoor themed snow and ski resort in Asia. You can now experience snowfall, snow skiing, and snow shows at Ski India situated in Noida. It is the largest indoor themed snow resort in Asia which has numerous snow activities in store for you if you love winters.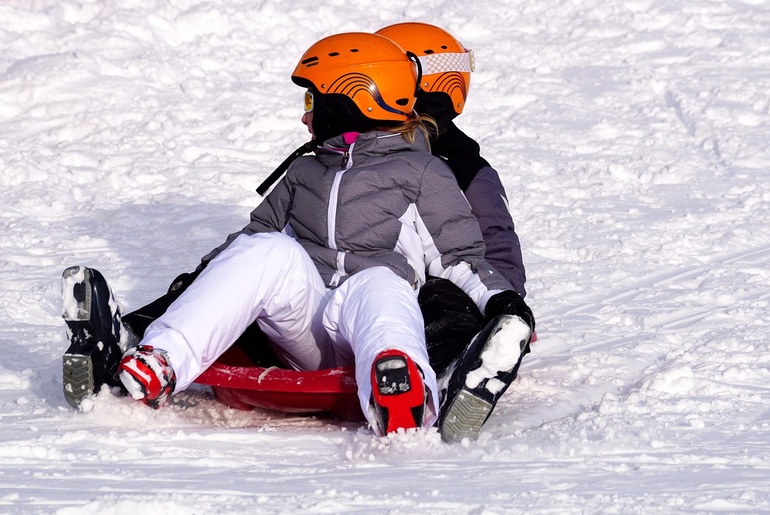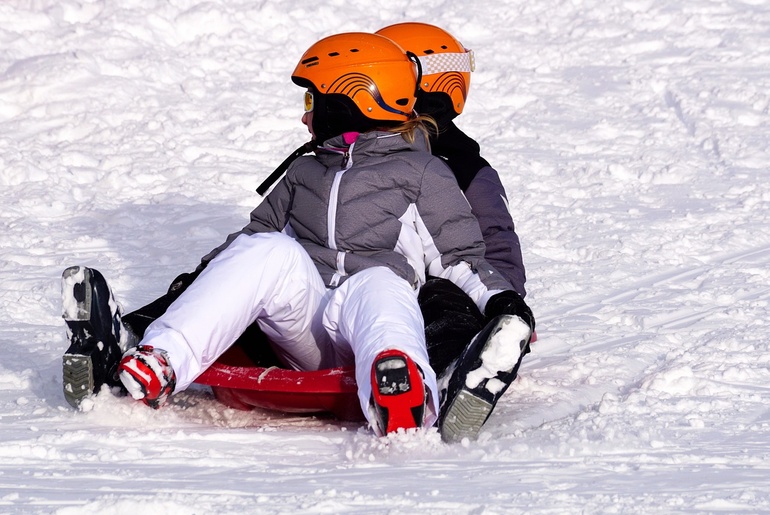 Tickets: ₹800
Address:  L05 & L06, DLF Mall of India, Sector 18, Gautam Buddha Nagar, Noida, Uttar Pradesh 201301
Phone: 084478 41422
Timings: 11:00 am – 10:30 pm