Under 140 Characters
The Muttrah Souq in Muscat is perhaps one of the oldest marketplaces in the Arab world. It is a center of commerce as one of the largest seaports of the region is located there. The corniche is a must-visit & so is the beautiful, buzzing, vibrant souq. Here are 5 things you can buy at the Muttrah souq to take home a piece of Oman.
1.Frankincense
Oman is often called the 'land of frankincense' as a large production comes from the north of Salalah. Frankincense is an aromatic resin used in perfumery & aromatherapy & has been traded on the Arabian Peninsula for more than 6,000 years. The locals tell us that Frankincense was so precious that it was traded for gold hundreds of years ago. Well thankfully at the Muttrah Souq now, you won't have to shell out the precious metal to take home some of the resin. 100 grams of Frankincense will cost you OMR 1 at this traditional market.
2. Antiques
The souq is filled with antiques that date back thousands of years. A visit to a shop called Ali Baba will transport you into an era way back in time where hundreds of unique pieces of jewelry hang from the short ceiling, astounding artifacts stack up beautifully against the wall, local silver owning its own space & much more to ogle at. No space has been left unused in this mind-boggling exhibit. We've been told that Michael Jackson has visited the shop to check out its uniqueness for himself.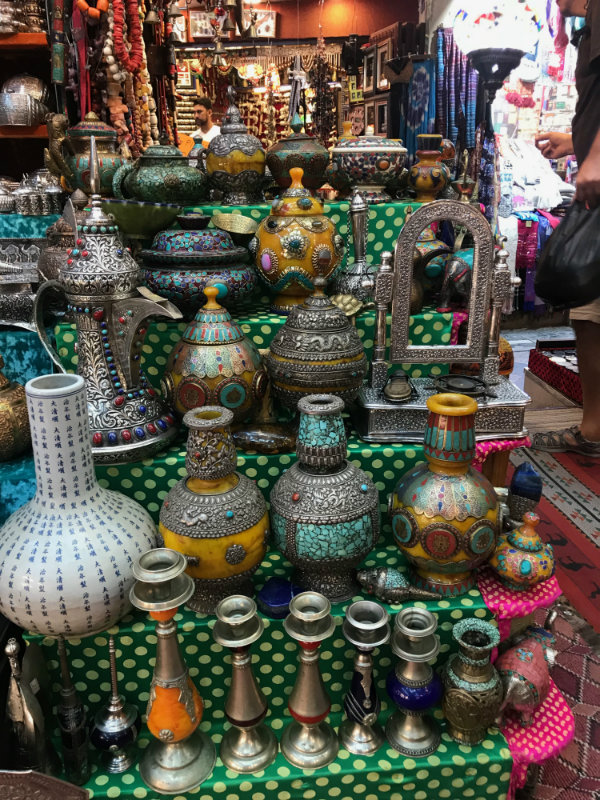 3. Traditional Omani Jewellery
You'll be able to find lots of traditional Bedouin-style jewelry made of pure local silver. The price of the jewelry is measured by the grams of silver in it. Ornaments are so uniquely designed that it can be used for wearing & also as a decorative in the house.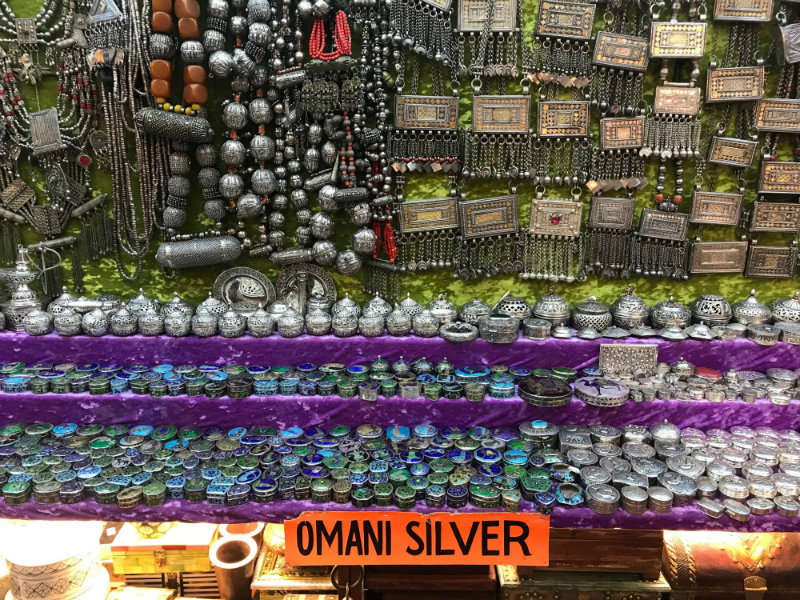 4. Traditional Omani Outfit
Dawn your Omani look with the national attire for men, women & children, available at most shops at the souq. Omani men traditionally wear caps called 'Kumma' & a white dress called 'Dishdasha' while women wear Abaya. Bedouin women also wear a 'Batoola' which is a unique metal-type face covering that hides part of the ladies face. I tried it on & it looked quite cool.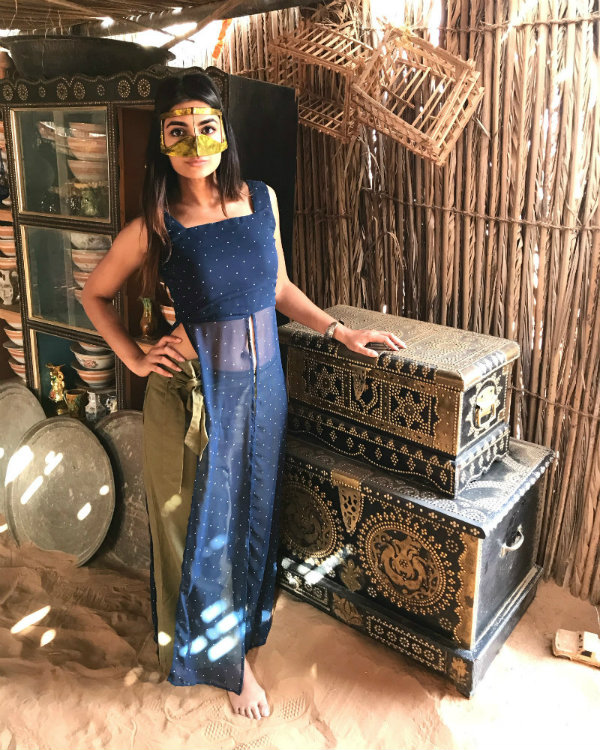 5. Khanjar
A Khanjar is a traditional dagger originating from Oman which also represents the national symbol. Worn by men during ceremonial occasions, the dagger is shaped like a 'J' & comes in different sizes. It is a popular souvenir among tourists & can be used as a decorative in the house.