With COVID-19 cases rising across the country, many states have tightened the curbs. Rajasthan has made the RT-PCR test mandatory for all passengers travelling by air, road, and train. Following the footsteps of Rajasthan, Gujarat has also mandated RT-PCR negative report on arrival for all passengers. Reportedly, airlines have been directed to check for passengers' reports at boarding points before they travel to Gujarat. Here's a list of states that made RT-PCR test mandatory for all passengers.
1. Himachal Pradesh
If the snowcapped mountains of Spiti Valley are calling you, treehouses in Jibhi beckon you for a secluded holiday; then let's inform you that you'd probably need a Covid negative test report to enter the gorgeous state of Himachal Pradesh. On April 11, Chief Minister Jai Ram Thakur made it mandatory for people entering Himachal Pradesh from 7 states to show a negative Covid test report for entry. Travellers visiting the state from Punjab, Delhi, Maharashtra, Gujarat, Karnataka, Rajasthan and Uttar Pradesh must carry a negative RT-PCR test report after April 16. Here's everything you need to know to visit Himachal Pradesh.
2. Rajasthan
Rajasthan has mandated COVID-19 negative report for people coming from other states. The incoming passengers need to present a virus-negative report from an RT-PCT test taken within 72 hours before entering Rajasthan. The state government has taken the decision after the rise in the number of infections in the neighbouring states.
3. Gujarat
According to reports, a few passengers who visited Gujarat in the last few days were made to do the testing before they left the airport premises. These were the passengers who arrived without an RT-PCR test report. Now, the state government has made it mandatory for everyone travelling to Gujarat to provide an RT-PCR negative report done within 72 hours of travel. Can You Travel From Mumbai To Pune During Curfew Hours? All You Need To Know!
4. Delhi
Are you travelling to Delhi? You will need to carry a COVID negative certificate if your starting point is from Maharashtra, Kerala, and Punjab. The centre will soon issue an official order and the rules will be effective from February 26. Irrespective of whether you are travelling by flight train or bus, you will have to carry a COVID negative certificate.
5. West Bengal
The West Bengal government also made it mandatory for passengers travelling on flights from Maharashtra, Karnataka, Kerala, and Telangana to produce negative COVID-19 reports. Passengers should undergo RT-PCR tests within 72 hours of the flight departure.
Also read:  This Palace In Gujarat Is 4 Times Bigger Than UK's Buckingham Palace With A Zoo & A Golf Course
6. Uttarakhand
Uttarakhand has also made RT PCR test reports mandatory for people travelling from Maharashtra, Kerala, Gujarat Madhya Pradesh, and Chhattisgarh.
7. Assam
All passengers arriving in trains originating from or transiting through Maharashtra and/or Karnataka will have to undergo screening for symptoms on arrival at the railway stations. Symptomatic passengers will have to undergo a COVID-19 test. If the report comes as virus-positive, the person will be sent to home isolation or hospital, as per treatment protocol.  All passengers arriving from Mumbai or Bangalore via flights will have to carry RT-PCR negative reports, conducted within 72 hours prior to undertaking the journey. Airlines will allow boarding of only those passengers who have negative reports. If the report is not satisfactory, the person will have to undergo a paid COVID test at the airport on arrival and wait inside airport premises till the result arrives.
Also read: Gujarat's Somnath Temple To Be Adorned With 1400 Gold Plated Kalash
8. Meghalaya
it is mandatory for people entering Meghalaya from Maharashtra, Karnataka, Kerala, Tamil Nadu, Punjab, Delhi, Haryana, Chhattisgarh, Madhya Pradesh, Chandigarh and Gujarat to carry negative RT-PCR test reports. RAT negative reports won't be valid for travellers arriving from these states. The test must be done 72 hours prior to arrival at the entry point. Passengers without the certificates will have to undergo a paid RT-PCR test at the entry point and will have to remain in quarantine at home or any other place of stay until the result arrives.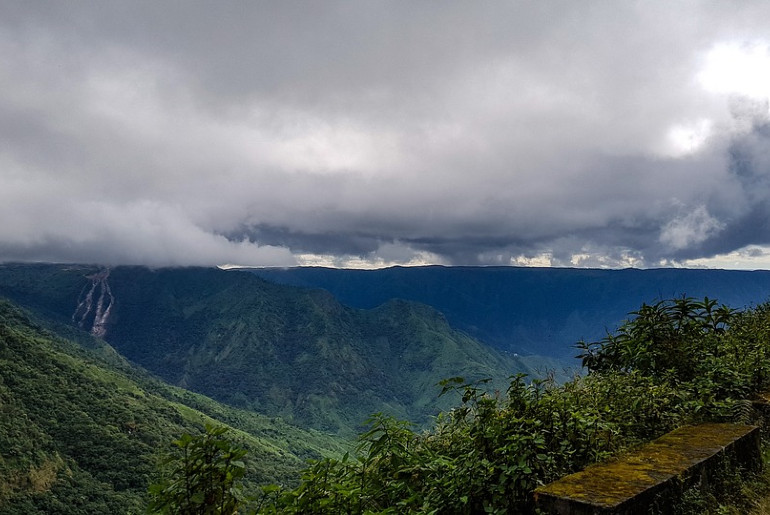 9. Maharashtra
If you're travelling to Maharashtra now from Delhi, Rajasthan, Goa or Gujarat, you will have to produce a negative COVID-19 RT-PCR report not older than three to four days before your arrival. Those who do not carry the COVID negative certificates will have to get tested upon arrival, at their own costs.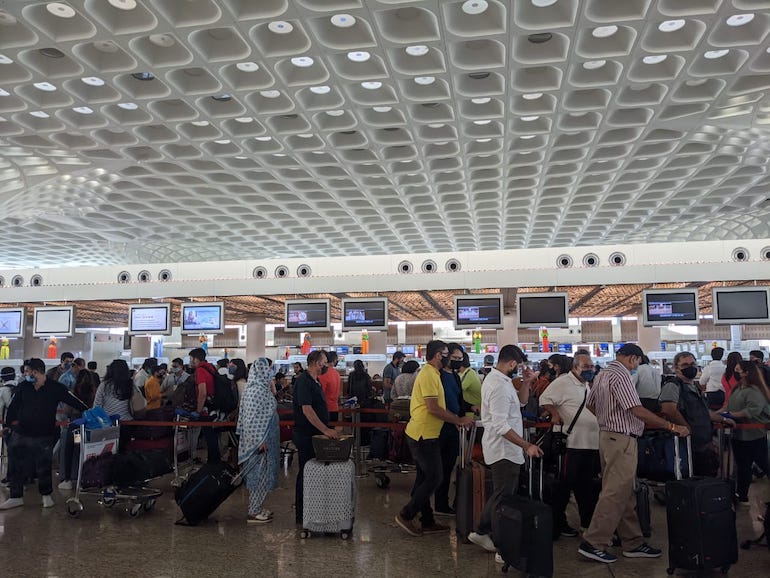 10. Odisha
People entering Odisha by bus, train, aeroplane, waterways or in a private vehicle will have to produce either a negative RT-PCR test report or the final certificate of vaccination, after both the doses. Those not carrying the report or the vaccination completion certificate will have to undergo quarantine mandatorily for seven days.
11. Kashmir
Travellers coming to Kashmir by road will have to undergo coronavirus tests in  Srinagar. Since the rise in Covid-19 cases began in February, many states put these restrictions on travellers coming from other states in the last month.
Bangalore has also mandated RT-PCR tests for all incoming passengers.