Under 140 Characters
Started in 1943 to offer cheap, affordable meals for students, 'Vidyarthi Bhavan' is nostalgia for old Bangaloreans and a taste of heritage.
What Is It?
This is not just another old dosa joint for many. Vidyarthi Bhavan was started way back in 1943 in Gandhi Bazaar by Ural brothers from Dakshina Kannada and was taken over by Ramakrishna Adiga in 1970.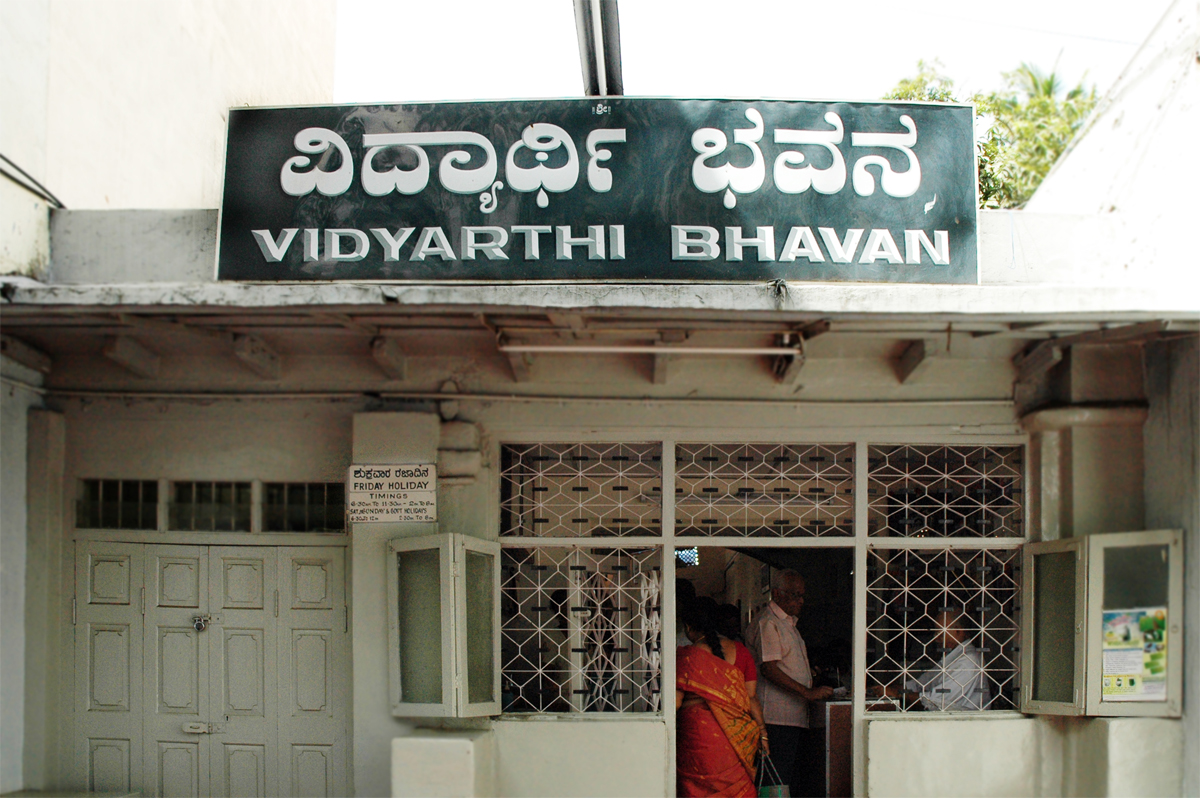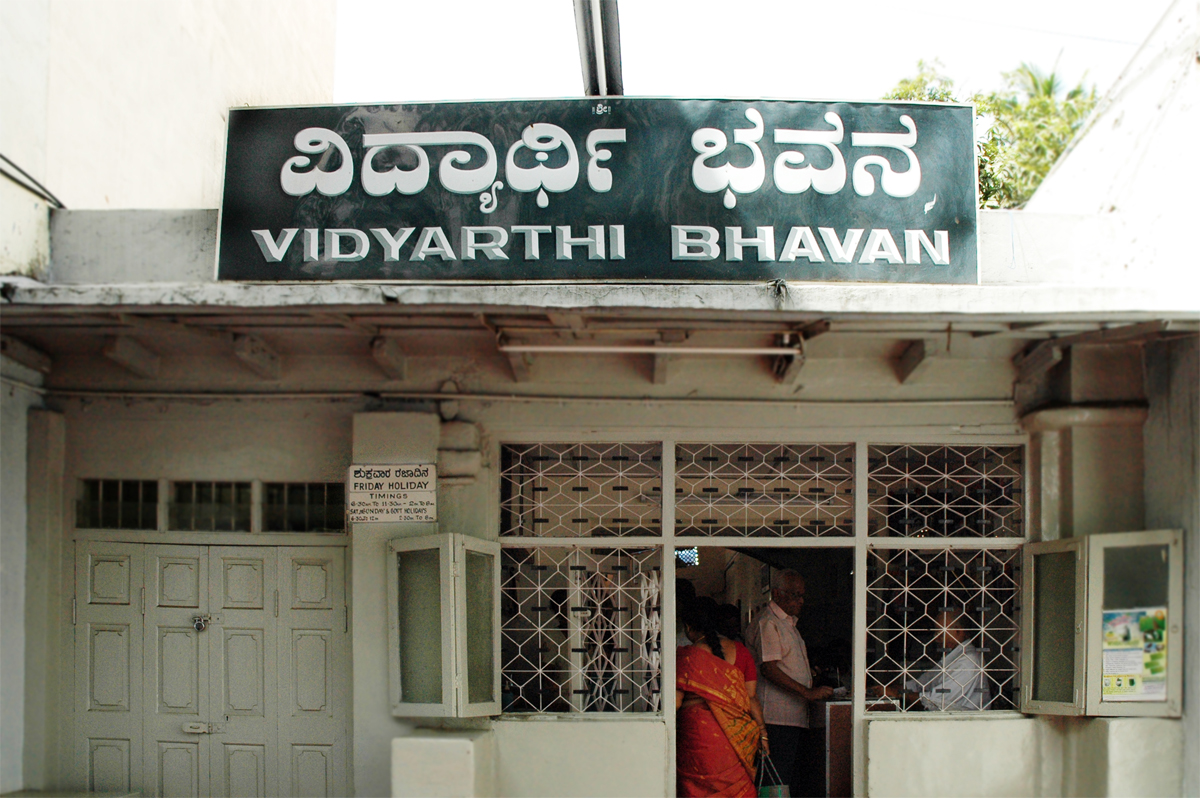 The name though sounds more like a library  "Vidyarthi" (student) Bhavan (building) is actually a heritage restaurant and was started to offer cheap affordable meals for students. On a typical day, the queue outside this restaurant is no less than 50 people. They wait patiently for their turn and well, don't be surprised if you have to share your table with some stranger.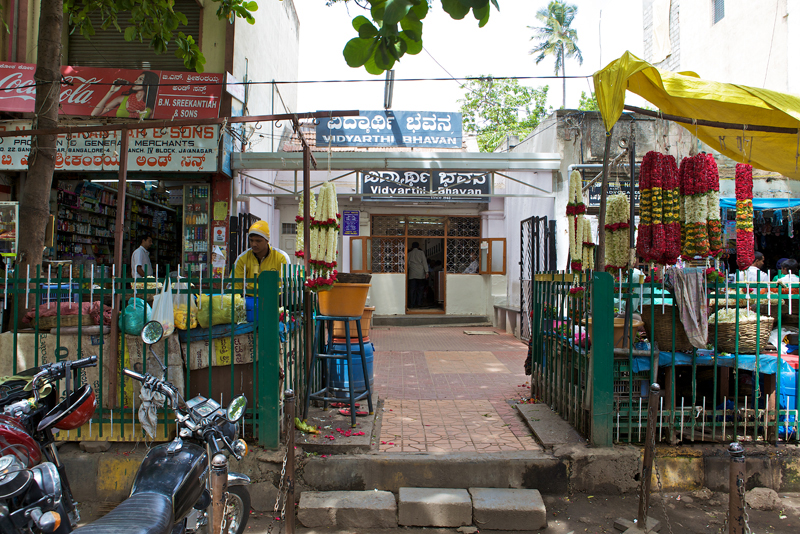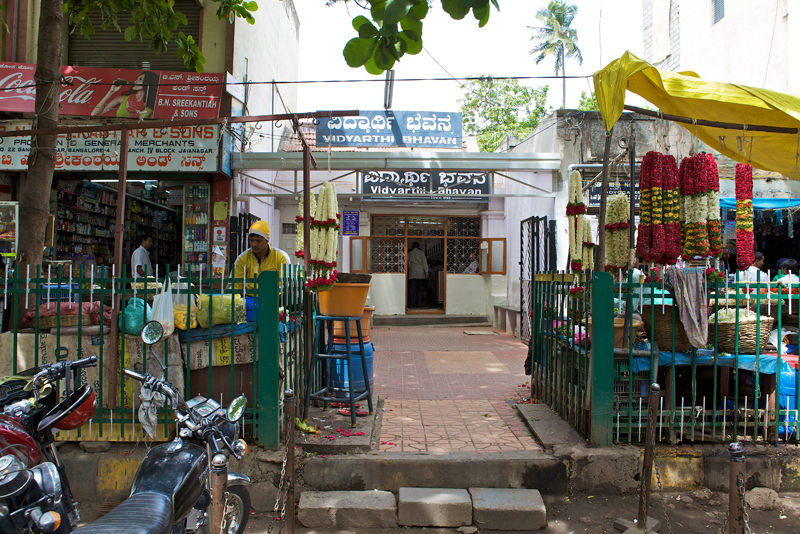 For me, its a different feeling to be in a place which started before independence and has been witness to many a political debate over cups of coffee and dose.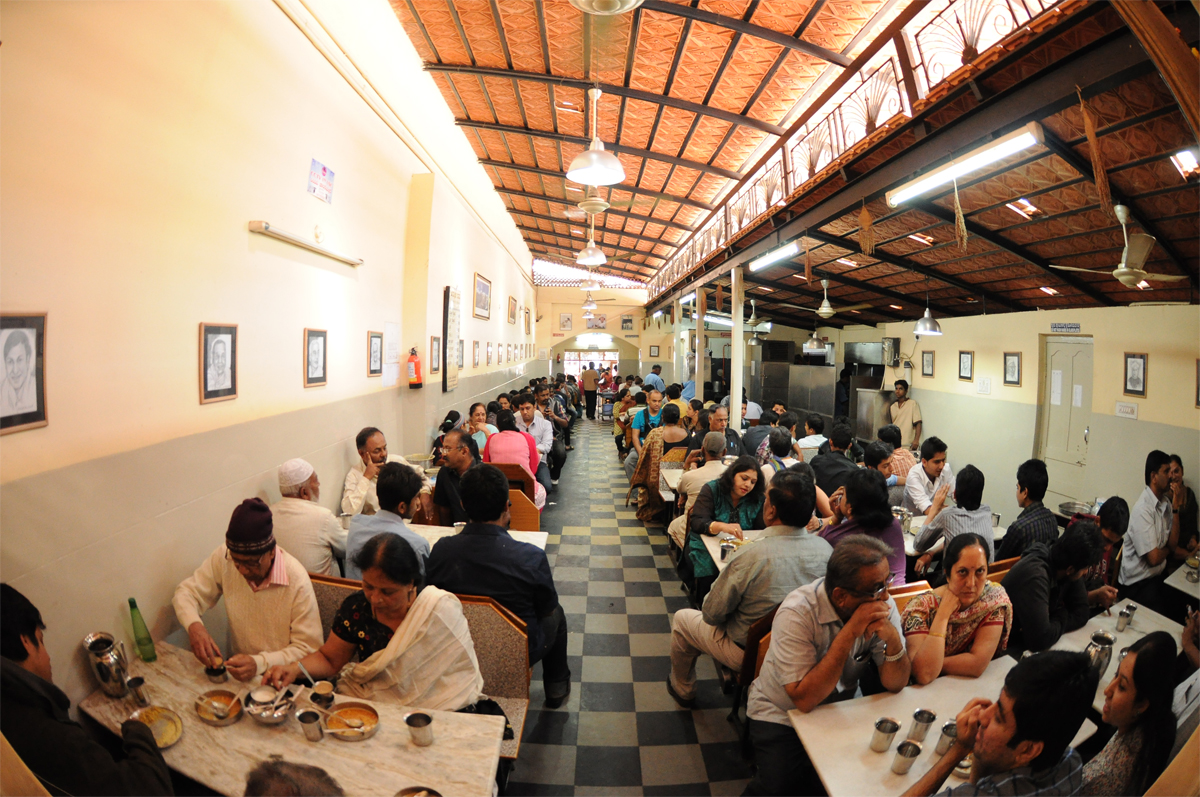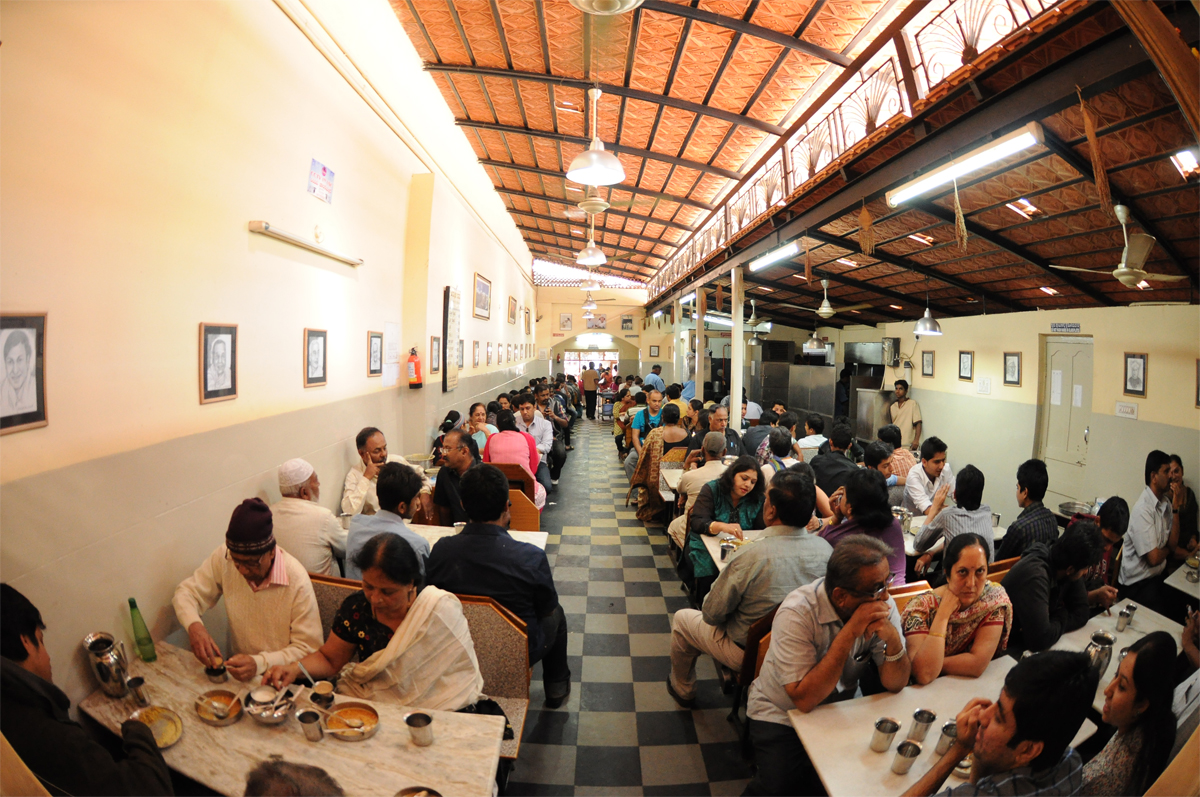 What To Eat?
The food at Vidyarthi Bhavan is a delight. Doused in chutney comes a plate of Khara Bhath. It's smooth and melt in the mouth unlike any other rava upma you've ever had. The Kesari Bhath, cooked in generous amount of ghee is a Kannada name for semolina halwa cooked with a dash of kesar and pineapple.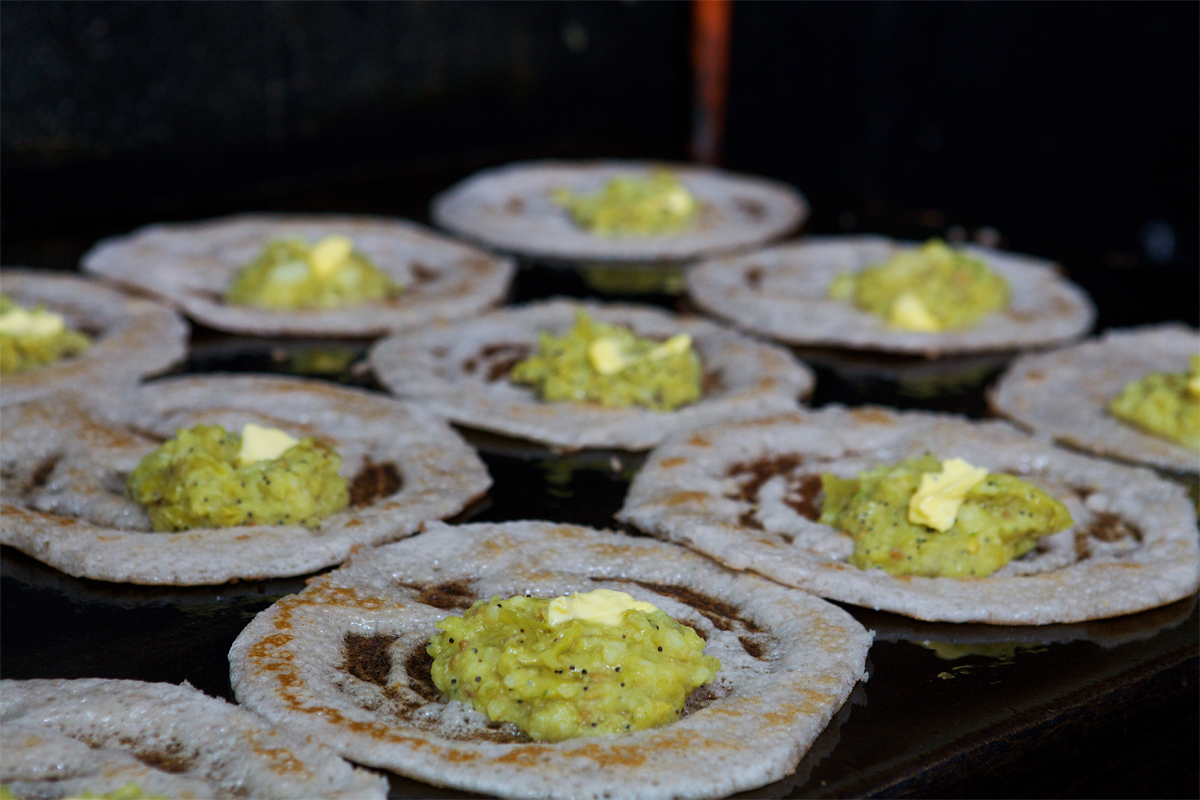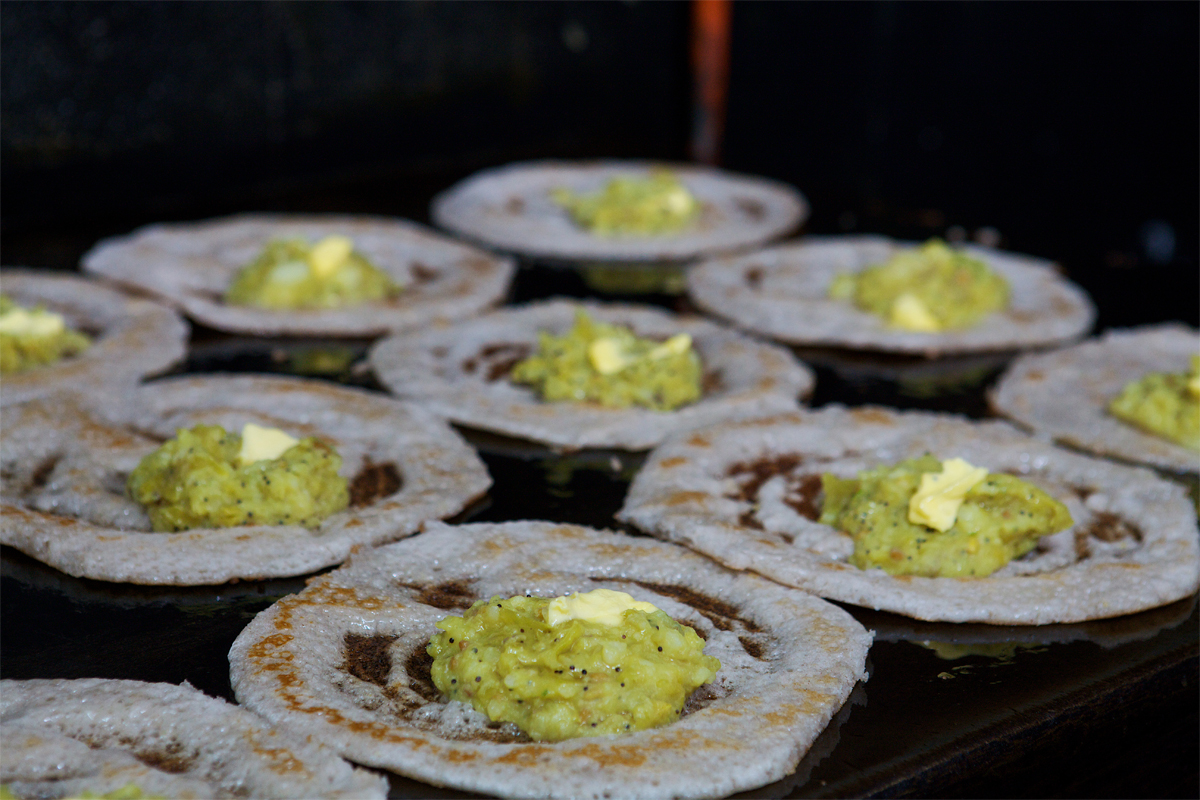 You can opt for a delicious Sambhar Vada if you're already feeling full. But you don't miss the 'Masale Dose' here. It is neatly stacked on the waiter's arm – you will need to see it to believe it! As soon as it is kept on the table you will see how rich it is. Ghee oozes out as you take a bite of this dark-brown dosa. Crisp on the outside and fluffy inside, this is the best one can ask for.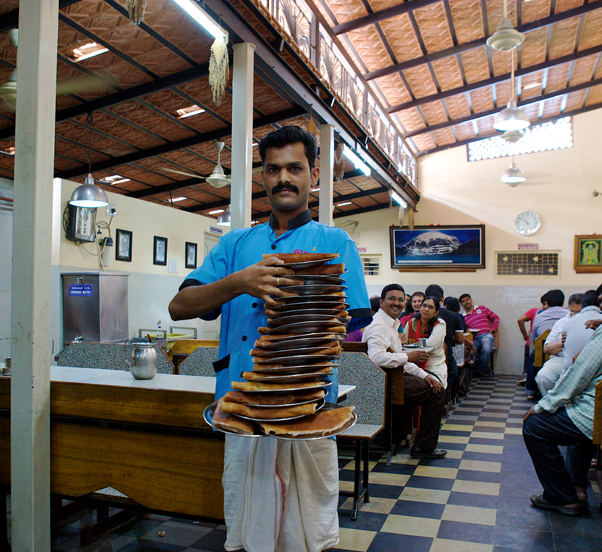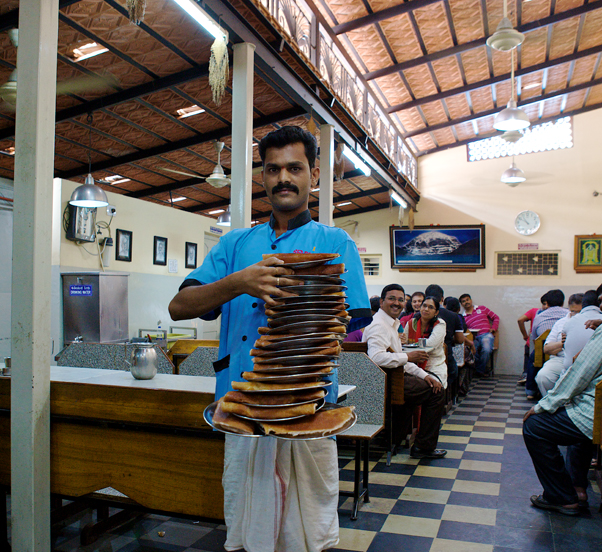 What To Drink?
Before you make your exit from this heritage restaurant, tumblers of frothy coffee are the last thing you can savour.
What Else?
Vidyarthi Bhavan is now a cultural hot spot for poets, writers, actors, politicians, business men, sports stars to meet over steaming cups of filter coffee and the trademark Dosa and discuss worldly matters.
They have observed Friday as holiday over the last 73 years as 15th August 1947 was a Friday and that was the first time they closed the shop in 5 years of starting.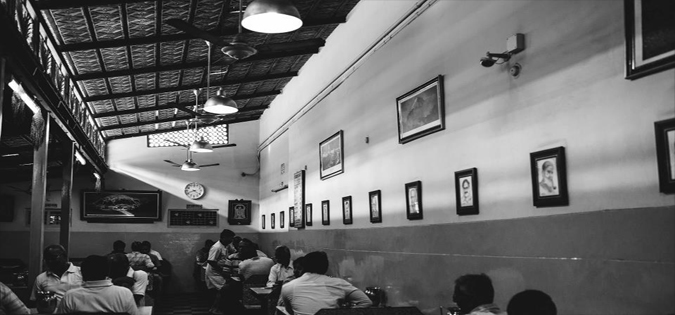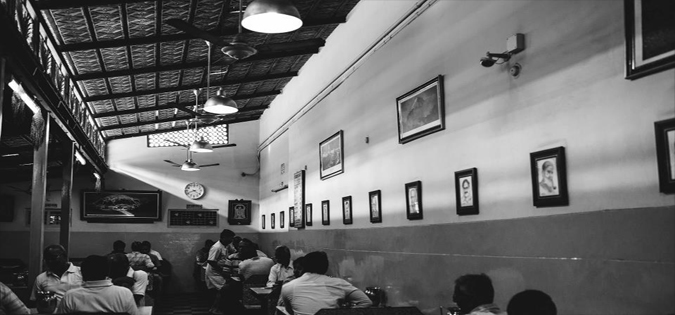 Deets
Where: 32, Gandhi Bazaar, Near Gandhi Bazaar Circle, Basavanagudi, Bangalore
When:  6:30 AM to 11:30 AM, 2 PM to 8 PM
How Much: ₹150 for two people (approx.)
Do grab your slice of heritage at Vidyarthi Bhavan any day of the week except Friday.