English Breakfast, melt in your mouth idlis, chai and samosas and more! You name it and these hot spots in Kolkata shall have your all breakfast cravings sorted.
Rise and shine, as we have got for you, morning treats that shall make your tummies jump with joy and yearn for more!
Who said breakfasts have to be boring? Crisp Dosas, French Patisserie, Kolkata Kesariya cha, eggs in a zillion ways, indulgent samosas and more! Here are our top picks to binge eat and go crazy for that most important meal of the day!
1. Flurys
But of course, topping the list, this iconic eatery is every breakfast lover's dream! Old world charm and a glorious history, they have been specializing in quintessential English breakfast since time immemorial now! Try their cheese quiche, masala omelette, hot chocolate (perfect for the wintery mornings), chocolate boat (yes chocolate for breakfast is always a good idea) and mushrooms on toast.
Pocket Pinch: Rs 1000 for 2
2. Sharma
With tons of outlets all around the city, this dhaba sort of a chain is famous for its local feel, simple hearty dishes and affordable rates. Take a break from your healthy morning routine and indulge like never before (fried and spicy are perfect for that one cheat meal you've been working out for since so long)! Expect yummy Bengali samosas, nimki (try it with their special green chilly preparation on the side) and sabzi kachori served with a tangy imli chutney to add to the fun! Their special kesariya chai is a sikoda of pure love and luxury and also a city favourite!
Also read: Pravesh Panipuri In Kolkata Sells 17 Types Of Puchkas & Has Even Been Called To Australia For The Same
(picture credits: The Kolkata Buzz
Pocket Pinch: Rs 100 for 2
3. Arun Tea Stall
Another famous place for piping hot samosas, sabzi kachoris and chai, ATS is extremely popular among morning-walkers and college students thanks to its central location. Looking for that perfect end to the heart-warming meal? Try their freshly made Jalebis or gulab jamun to give you that sugary morning rush!
Pocket Pinch: Rs 100 for 2
4. Bhupendra Mansion (Ramakrishna Lunch Home)
Can never get enough of South Indian food? Hit this place up in southern avenue area for idlis that are going to just melt in your mouth, vadas and a range of dosas (sada, butter, masala, rava and more)! How about trying something more breakfast-y like authentic south Indian upma or an onion-tomato uttapam? Finish off your meal with the famous south Indian filter coffee, strong enough to help you sustain the entire day ahead!
Pocket Pinch: Rs 200 for 2
Also read: Get Authentic Italian Food At The Fire And Ice Pizzeria In Kolkata
5. Bikers cafe
Who knew that this trendy, hookah place would soon start serving one of the best breakfasts in the city? Their eggs are particularly famous – so try combos such as The Spanish Haven, the French Benedict, All American bacon and eggs and the healthy juice smoothies! Tons of natural light and a chilled vibe make it perfect for starting your day on a good note.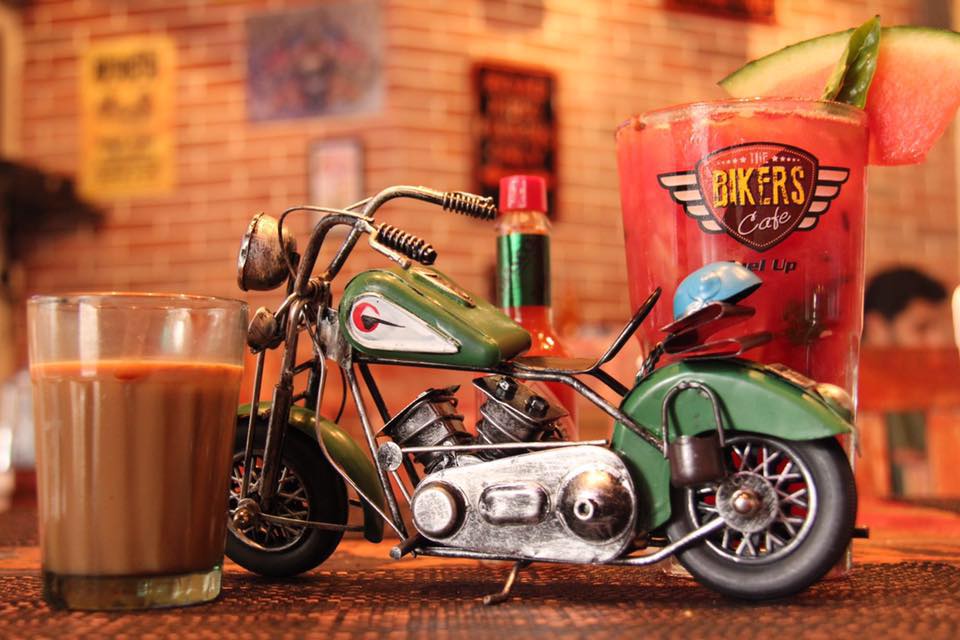 Pocket Pinch: Rs 1000 for 2
6. Jyoti Vihar
This is my ultimate favourite when it comes to South Indian food and though quite close in taste to Bhupendra Mansion, Jyoti Vihar is what the locals absolutely swear by and since times even before they can recall! Very basic interiors and that typical smell of sambar that is sufficient to fill you with pangs of hunger, head here for the ghee butter dosa, dooba hua idli (idli dumped in sambar), special chutney and the filter coffee!
picture credits: Deliciouslogy
Delicious idli, vada and super sinful ghee butter paper dosa. The onion chutney, coconut chutney and dhall was awesome too! This is how you get fat in India. – at Jyoti Vihar

Deliciouslogy यांनी वर पोस्ट केले शुक्रवार, १० मार्च, २०१७
Pocket Pinch: Rs 250 for 2
7.  8th D
ay Cafe & Bakery
Quite a hot spot now, get your taste of an American breaky here with scones, bagels, Quiches, Latte and Espresso! You shall always find tasteful people here – some working away on their laptops while others playing strategy based games in the evenings. The vibe is sure to catch on you and have you all charged up for the day ahead!
Also read: Blue Poppy In Kolkata Serves The Best Momos In The City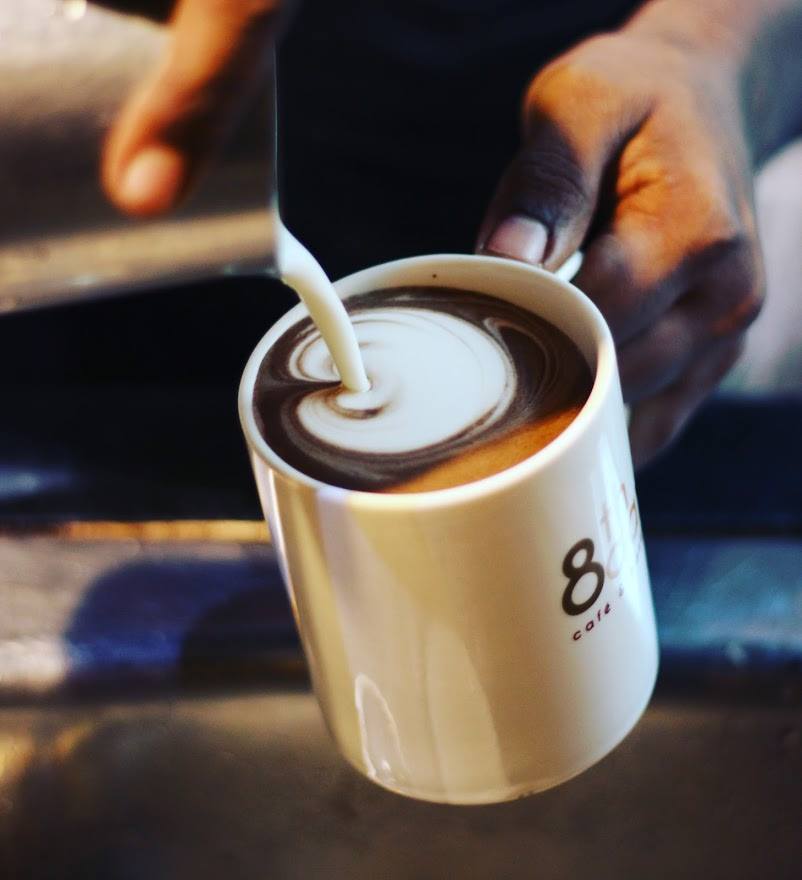 Pocket Pinch: Rs 600 for 2
8. Paris Cafe
Authentic French cuisine that shall make you feel like you're sitting in an artsy Parisian cafe on that sunny Sunday morning! Try the pancakes (Yes Red velvet ones do exist now), French Toast, Sunny Side up or a full American breakfast (complete with well-done hash browns)!
Pocket Pinch: Rs 1000 for 2
LIKE Curly Tales on Facebook | Instagram| Twitter
You can subscribe to our newsletters