With a flood-like situation in the northern states due to heavy rainfall, several trains were cancelled. Severe waterlogging and floods are being witnessed by people in Himachal Pradesh, and the videos are making the rounds on social media. Heavy rainfall and extremely bad weather conditions are the reasons behind the train cancellations. Here are the trains that got cancelled. 
Heavy Rainfall In North Leads To Train Cancellation
Along with Vande Bharat and twenty other trains, three Shatabdi trains, two from Kalka to New Delhi and one from Chandigarh to New Delhi, were cancelled for Monday and Tuesday. Following significant rain and track flooding or waterlogging, the trains were cancelled. 
According to sources, the train cancellation period may be extended in light of the need to maintain the damaged rails.  Since Sunday, Jan-Shatabdi and Vande Bharat have been cancelled. For the upcoming few days, the Railways also cancelled all toy trains and rail coaches travelling on the Kalka-Shimla track.
Monday's torrential rains in Akola, Maharashtra, caused the ballast under the tracks on the Central Railway's Murtijapur-Mana route to be swept away. 
 Also Read: TW: Man Stands At Train Door & Hits Passengers On A Passing Train With Belt. Video!
Alerts have Been Issued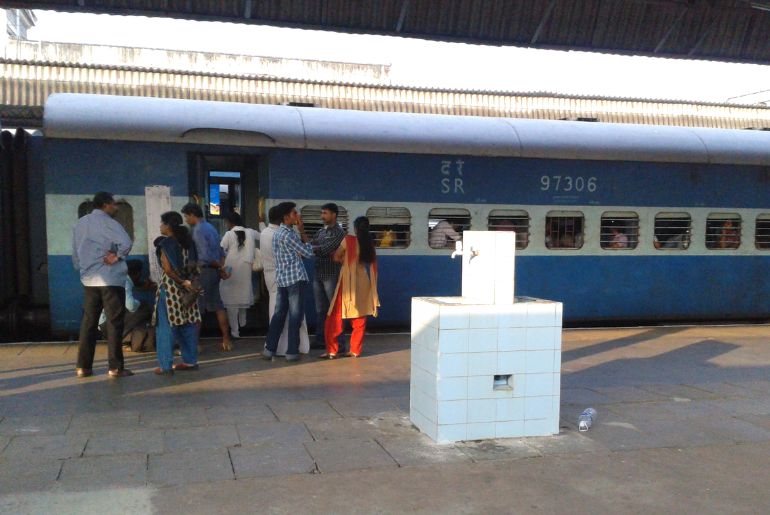 The 12139 CSMT-Nagpur Express at Bhusawal station, the 01140 Madgaon-Nagpur Express at Akola station, and the 12112 Amravati-CSMT Express at Badnera station were among the trains that were abruptly terminated.
Some trains were diverted via Nagpur, Itarsi, Khandwa, Bhusawal, and other routes, and the 11121 Bhusawal-Wardha Express was stopped and cancelled at Murtijapur station.
For the upcoming 24 hours, there has been a red alert issued for extremely heavy rainfall in Solan, Shimla, Sirmaur, Kullu, Mandi, Kinnaur, and Lahaul. Additionally, Una, Hamirpur, Kangra, and Chamba have been placed on orange alert. 
For the following 24 hours, a flash flood warning has been issued for Mandi, Kinnaur, and Lahaul-Spiti. An Orange alert was issued at 11 p.m. in Delhi after the Yamuna's water level, which had earlier on Monday exceeded the 205.33-metre danger mark. (As Per Times Now News)
Also Read: Varanasi Family Finds Chicken Pieces In Paneer Biryani From Zomato; Restaurant Reacts On Tweets
Check the latest update before embarking to North.
Cover Image Courtesy: Media Library