Mumbaikars can finally feel a sense of relief as the city's air quality improved on Tuesday after days of recording high pollution levels all around Mumbai. The southern part of India experienced heavy rainfall and this played a huge role in improving the air pollution level in Mumbai. The pre-monsoon shower on the past weekends dropped the pollution levels. As a result, the air quality is enhanced.
Air Quality In Mumbai Improved To Satisfactory Category
The air quality rose to high levels because of the utmost weather conditions and the dust storm in the North-Western parts of India. But after the heavy rainfall in South India, the pollution level dropped in Mumbai, and the city is experiencing good quality air. Unfortunately, there is no such improvement in Malad like the other parts of Mumbai. Malad recorded an AQI of 371 on Monday. It was the only and the most polluted station in Mumbai that recorded a very poor (red category) pollution level. The overall air pollution level index of Mumbai was 197 before and it improved to 58 last Saturday. The AQI on Monday was 97. It dropped from 309 on Thursday, 286 on Friday, and 197 on Saturday.
Also read: Want To Experience India's Cleanest Air? Move To These 5 Places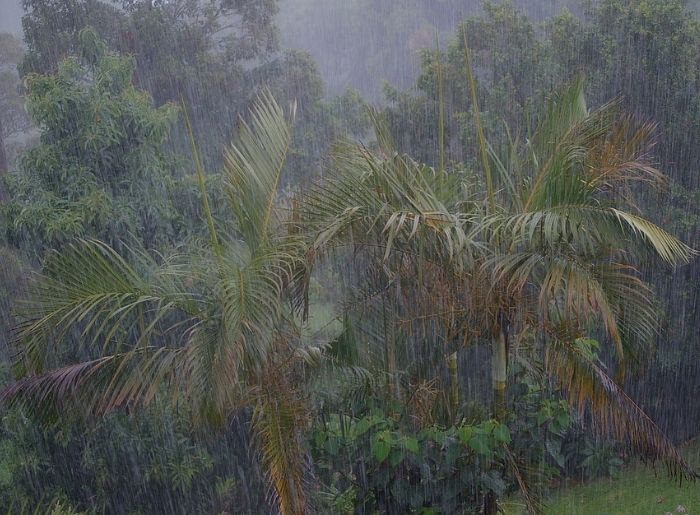 All the automatic weather stations of Mumbai responded to satisfactory and moderate AQI after the pre-monsoon rain. Malad is the only area in Mumbai that experienced very poor air quality levels. According to the System of Air Quality Weather Forecasting And Research (SAFAR), the AQI of Mumbai will certainly stay satisfactory or moderate in the next couple of days.
The predictions of the India Meteorological Department's Regional Meteorological Centre, Mumbai states that the temperature will rise to a maximum of 35 degrees for the next 1-2 days.
Also read: 5 Yummy South Indian Thalis To Try Under ₹300 In South Mumbai
AQI Levels In Mumbai Post Rainfall
Bhandup experienced 98 AQI which is satisfactory.
Mazgaon recorded 78 AQI which is satisfactory.
Worli had a good AQI of 47.
Andheri recorded a moderate AQI of 173.
Borivali experienced a satisfactory AQI of 87.
Bandra-Kurla Complex recorded 113 AQI which is moderate.
Chembur experienced a satisfactory AQI of 64.
Malad recorded a very poor AQI of 371.
Lastly, Navi Mumbai experienced a satisfactory AQI of 55.