Under 140 Characters
Experience a caravan vacation in India with Wacation On Wheels, that lets you hire a caravan and live the dream of travelling across the country.
What Is It?
A brainchild of Neha and Rahul Soman, they set out to make caravan hiring as pleasurable as a caravan holiday after facing problems of taking a caravan on a vacation themselves. Started in 2016, Wacation On Wheels gives you the leisure of enjoying a vacation in a caravan, travelling across the country on wheels with a flexible itinerary.
Also read: Experience The Luxury Of Hotels On A Bus In This New Concept Of Rolling Hotels
What's In It?
The caravans are built luxuriously with attached bathrooms and ensure a comfortable journey to any part of the country you wish to travel to. From the hills of Manali to Leh, to the deserts of Gujarat and Rajasthan and the beaches of Goa, the premium caravans guarantee to take you anywhere. The caravans will pick you up from anywhere in India, but to make pickups available straight from the comfort of your own house, they're still expanding on that.
Also read: Bengaluru, Enjoy A Luxury Caravan Stay By The Beach Just A Few Hours Out Of The City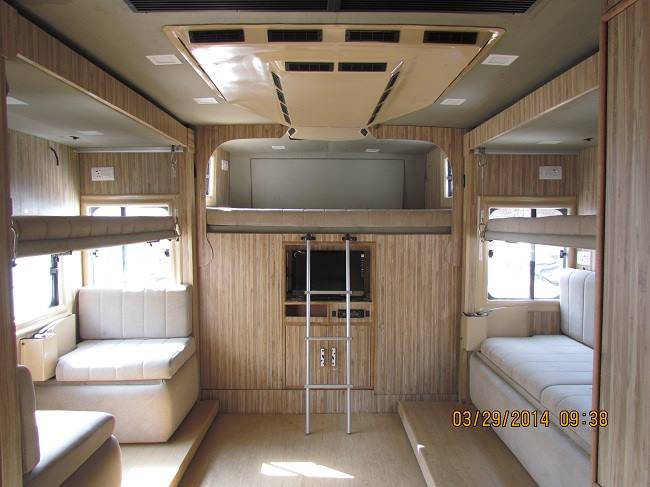 The caravans have an insurance policy where they require a driver at the wheel at all times and the caravans come equipped with gas and utensils to cook. You can even have a barbecue session amidst the wild nature or watch a movie under a starry night on their LCD TV. 
Make your dream holiday come true and memorable in these WOW caravans.
Deets
To know more and enquire about availability click here.
Phone: +91 83 808 66 111
Price: ₹2,500 per person
LIKE Curly Tales on Facebook | Instagram| Twitter
You can subscribe to our newsletters