If you visit Kerala, road trips are a must. Known as God's own country, Kerala can please and host every type of traveller. And, nothing can be better than watching the splendid views, clean air, and that laidback countryside vibe. So, when you are here, try this affordable tour package introduced by the IRCTC. You travel through Cochin – Munnar – Thekkady and Kumarakom/Alleppey for five nights & six days. Can you imagine how attractive this package starting at only ₹15420? Cool, for group travels, right? Read more to know the itinerary for the entire trip to Kerala.
IRCTC Takes You Through Kerala – Cochin, Munna & Thekkady
IRCTC's by-road package will begin from Cochin, where they will pick you up from the airport or Ernakulam railway station. In Cochin, they have planned a full sightseeing tour visit to places like Dutch Palace, Marine drive and more. After Cochin, you will go to Munnar, where you will see the Eravikulam National Park, Kundala Dam Lake, Echo Point, Mettupetty Dam and many more scenic places.
After spending two days in Munnar, you will head towards Thekkady – hills in Kerala, where you will explore the Periyar Wildlife Sanctuary and visit the vast tea and spice plantations. After Thekkady, you will head to Alleppey the next day to experience the 'star' factor of this road trip. In Allepey, you will check into a houseboat and cruise through the backwaters. And don't worry, there is no hurry! You will have an overnight stay in the houseboat.
After the refreshing and dreamy stay in the houseboat, you will head back to Cochin and be dropped by the tour operators at the airport or the railway station.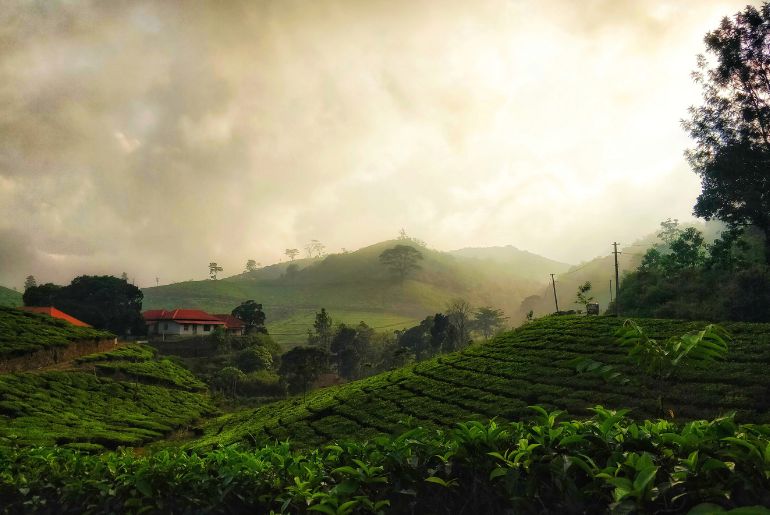 Also Read – Here's How To Plan A Trip To Kerala Under ₹10,000
Comfortable KTDC Hotels For Overnight Stays
IRCTC offers comfortable stays at KTDC hotels, and as for the houseboat, you will enjoy the services at Whispering Waves. To know more about the details and how to avail this generous Kerala package, contact – 0484 – 2382991/8287932117 or tourismers@irctc.com.
Also Read – Asia's Biggest Whitewater Kayaking Festival To Take Place In Kerala's Kozhikode