She is charming, outspoken and the screen just lights up with her presence. On the other hand, he is dashing, Punjabi and has made a special place for himself in the industry. On the occasion of Valentine's Day, our CTO Kamiya Jani met the power couple and super cool parents Neha Dhupia and Angad Bedi. From being friends to couples to parents, the actors have come a long way. On the day of romance, Neha and Angad shared with us how their love story had begun.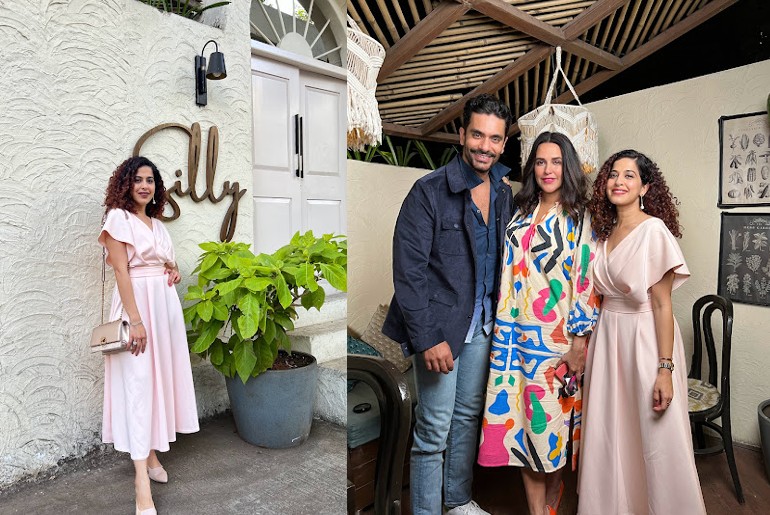 Speaking to Kamiya, Angad said that he had met Neha at a friend's house. He added that it was love at first sight for him. But they had just started talking then. A few days later, Neha had to come to Punjab to shoot a film. She asked Angad if she should recommend him for the movie. It was a regional movie and Angad showed his interest in doing it as he could get to spend more time with Neha. Angad had left no stone unturned to win Neha's heart. From buying a car to talking to her parents, Angad did it all. But Neha was actually impressed by his personality, the kind of person he was. They eventually fell in love, got hitched and are a happy family now with two adorable kids.
Neha And Angad Share Similar Food Habits
Neha said that she and Angad have similar food habits but as people they are different. She said that Angad had seen Neha before she had become Miss India. It was in 2001, in a gym in Delhi. Angad said that he used to play cricket. He used to come from Nehru Stadium and Neha used to go to the gym at Malcha Marg. Angad even remembers the name of the gym.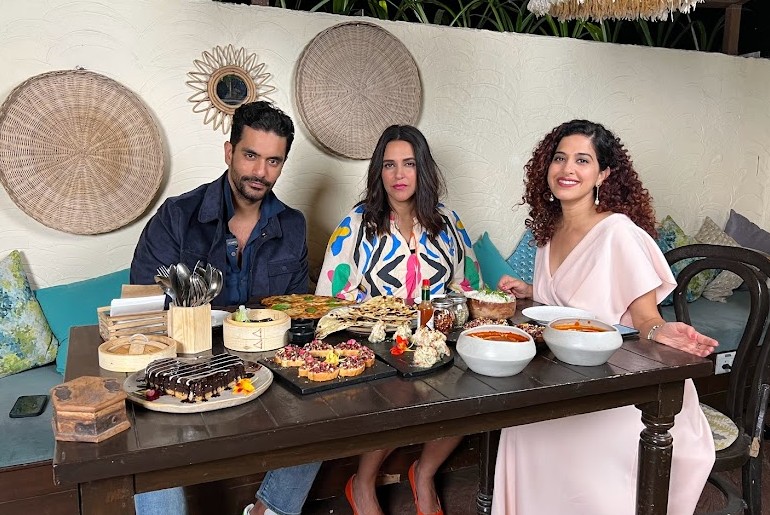 The Couple Relished Heart-Shaped Dishes At Silly
To make their Valentine's Day special, Kamiya had arranged some delectable heart-shaped dishes for Neha and Angad at Silly, Mumbai. Neha said that her love for food is also a lot and the three of them share a love triangle. At the restaurant, they gorged on a mix of desi and global dishes. From the Indian cuisine, they had naan, daal makhani, ghee wale chawal and butter chicken. Among global dishes, they relished pizza, momos and garlic bread. Angad preferred to start his meal with the naan. On that note, the couple had gone on their first date to a restaurant in Worli.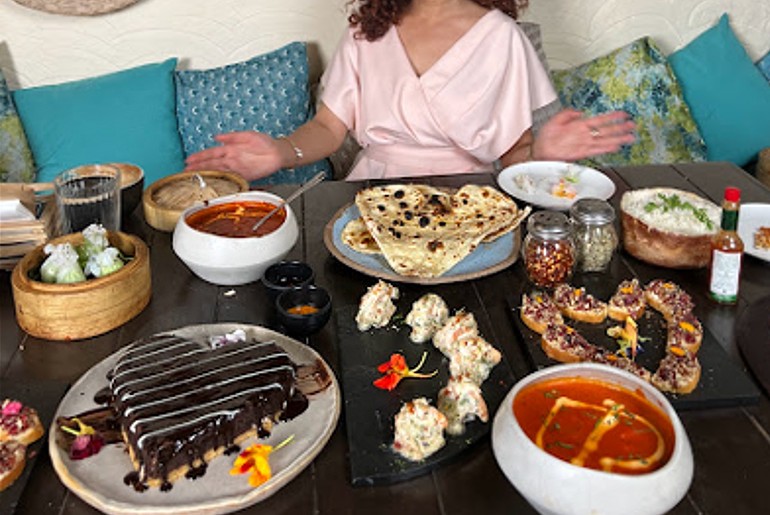 Sushi Is Neha's Cheat Meal, Angad Loves Pizza As Midnight Snack
Speaking about her favourite cheat meal, Neha said that she loves to go out for sushi. She added that she however can live on toast and tea. She also said that when in Delhi she would definitely try kebabs. On the other hand, pizza from Farmer's Cafe is Angad's favourite midnight snack. Angad also said that he hates brinjal.  Neha said that she doesn't like spicy food at all and added that she does not like methi too.
View this post on Instagram
Speaking about travel, Neha said that she loves the Maldives but Angad loves it more. The couple had their first getaway in Maharashtra's Shilimb village. They also added that they would love to take her kids to Europe and also on jungle safaris.
View this post on Instagram
Apart from these, Neha also spoke about how she manages everything simultaneously while being a mom. She also said how Angad looks after the kids when she is working. The couple spoke about sharing responsibilities and standing together as a family. Here's the full conversion unveiling more about their success, love, family and beyond.