Under 140 Characters
This pet friendly duplex villa makes for a wholesome experience when you want to get closer to coastal beauty.
What Is It?
This spacious duplex bungalow, Sanskriti is located  in the heart of Kashid. It's surroundings and style is derived from the elements of God's own country, Kerala. The property tries to replicate or rather encapsulate the sensibilities of Kerala in every possible way. The house boasts of  Kerala's cultural and heritage characteristics. If you are looking for a long haul, they also offer long term stays.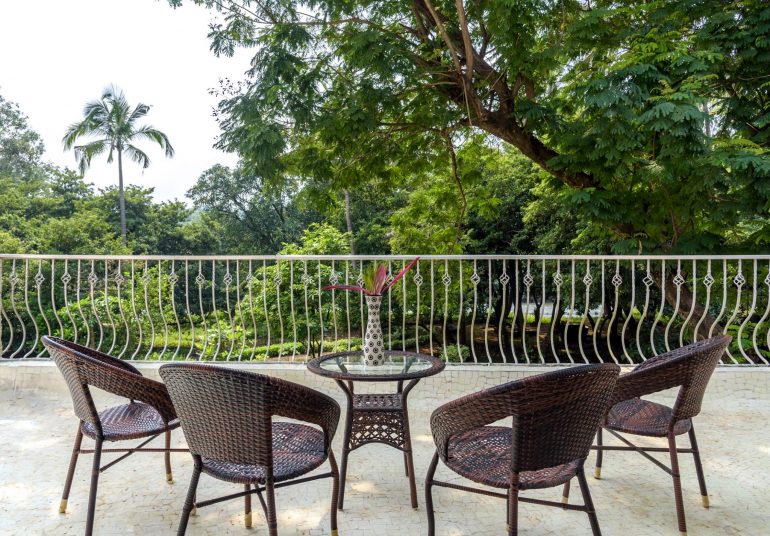 What Is In It?
It is a five-bedroom villa which can accommodate upto 10-15 guests. All five bedrooms are air-conditioned and have attached private bathrooms.  A perfect getaway if you are planning a college or a family re union. The villa is self sufficient when it comes to offering the scope to chill, have fun and rejuvenate. The lawns are huge where you and your pet can go crazy showering love. Also, there is an arrangement for indoor games.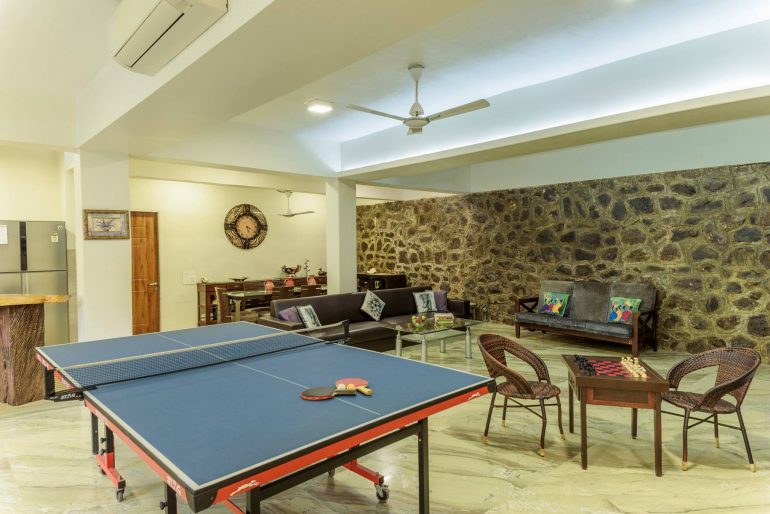 The villa is surrounded by coconut trees and the inside the lawn stands a small temple done up in a style typical to Kerala. There is also a meditation room, a perfect time and place for some quiet time with yourself. And if your idea of chilling is to play carrom board and table tennis then they have this worked out for you. Now for the bookworms who are wondering what should they stock their bags with, well you may just want to travel light because they have a library with a range of books you can dwell in.
To maintain the calm aura of the villa, the host prefers to thwart loud party scenes away. But that doesn't mean you cannot have a good time. Get your snacks and favorite cocktails , put your feet up , sip, breathe and enjoy the view! The villa is at a walking distance from a beach and about 2.5 kms away from the main beach in Kashid.
Deets
Address: Vaikath Matom, Revdanda-Murud Road, Kashid, Maharashtra 402401
Contact: 084240 40040
Cost:  ₹ 4000 ( a room for two)
Book here