For wives, daughters, fathers and sons, alike, sacrificing is equated with unconditional love for their dear ones. We have heard several narratives of a mother giving up her job to raise her baby, or a son not pursuing his interest in music or art to ensure a steady income for the family. While sacrifices come naturally, the joy derived from achieving dreams is unparalleled. Compromising for your loved ones is great sometimes, but it should not become a way of gaining love or validation. Remember your loved ones are not just with you for what you are willing to let go of, but for who you are! 
SBI Card's all-new 'Khushiyon ka Credit Card' campaign encourages you to realise your dreams while also caring for your loved ones. The campaign aims to start a dialogue on self-empowerment, as well as act as a catalyzer for joy and happiness. It celebrates the 'new you' who takes charge of your own happiness as well as your family's well-being. 
The film demonstrates an understanding bond between a mother-daughter duo. The campaign shows how a mother and daughter motivate each other to pursue their ambitions. In the video, the daughter is ready to let go of her job in New York to stay with her mother in India to support her boutique. But the progressive mother recognizes the importance of the job opportunity. As a gesture of support, she pulls out her daughter's SBI Credit Card and urges her to book the flight tickets. The video ends with the clip of both the women inside a flight as they gear up to begin the next journey. We see both the women prioritizing each other's joys in the video. In the end, the video unveils the message, "Apki khushi bhi itni hi zaroori hai jitni aapke apnon ki".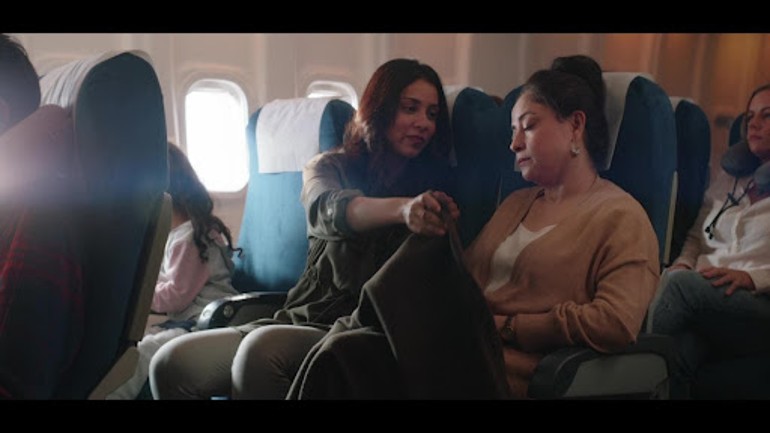 SBI Credit Card endeavours to bring happiness to people's lives and the campaign 'Khushiyon ka Credit Card' delicately touches on the brand philosophy.                                                                                                                         
So dear, stop for once and listen to your heart because 'you' are important. And no, it does not make you selfish, it makes you as human as everyone else.