If you love to leisure around in an infinity pool while sipping a glass of your favourite drink or want to experience this majestic feeling, then you are in the right place. Apart from the ethereal beauty of Kerala's natural surroundings, God's own country also has some stunning infinity pools with the most picturesque views. Here's a list of 5 stunning infinity pools in Kerala with the most breathtaking views and extreme relaxation.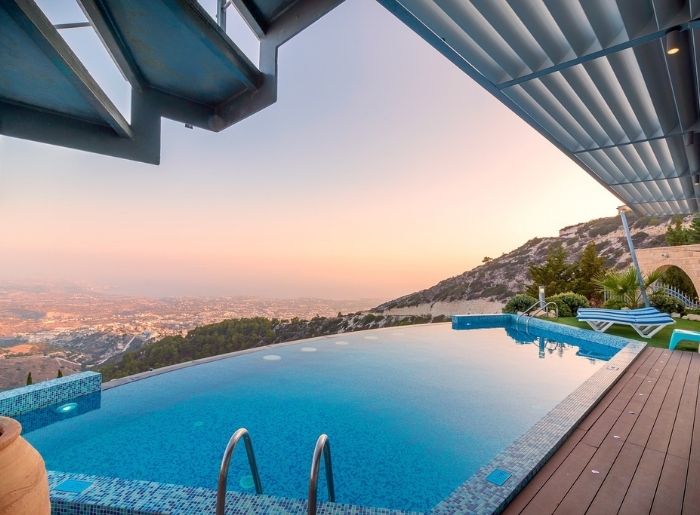 1. Contour Island Resort & Spa
Contour Island resort & Spa is often described as the ' True Heaven on Earth Experience' by the tourists visiting the resort. Nestled deep in the lush greenery of the Banasura hills, Wayanad, this resort has the Banasura Lake as its backdrop. Enjoy every luxurious modern amenity in this piece o paradise on Earth. To take your experience up to a notch, the resort comes with a spa, Ayurveda treatments, a yoga centre, and the most awaiting infinity pools. The view from the pool is enough to kill your stress throughout.
Also read: Book The IRCTC 5-Day Kerala Package With Houseboat Stay At Just ₹18,180
View this post on Instagram
2. Vivanta by Taj-Malabar
Located at the tip of Willingdon Island, the view from the Vivanta soothes both your eyes and soul. This resort overlooks the Kochi harbour and is the perfect blend of serenity and 5-star comfort. The name of the infinity pool of Vivanta is 'Aquarius'. It reflects an illusion of merging with the water of the Kochi harbour while relaxing in the infinity pool.
3. Mountain Club Resort
Nestled in Chinnakanal, Munnar is one of the most magnificent infinity pools in Kerala. A unique part of this resort's decoration is that all the walls are made from pure stone and Kerala roof tiles. Even if you are relaxing or swimming in their infinity pool, these stones and tiles always give you the feel of floating around somewhere else in tranquility, far from Kerala.
Also read: Explore Kerala On A Luxury Caravan At Just ₹3999 Per Night
4. Kumarakom Lake Resort
Kumarakom is one of the must-visit resorts in Kerala for the 5-star experience while staying amidst the greenery. What people love the most about this resort, is its infinity pool. The infinity pool is situated on the banks of the Vembanad Lake, surrounded by palm trees all around. The perfect blue-and-green landscape is the ultimate way while unwind in the pool. Also, you can relax in a Jacuzzi at the poolside.
5. Shola Crown
View this post on Instagram
Located in the midst of lush forests and cardamom estates, Shola Crown wins the list for its breathtaking views. Nothing can come closer to watching the lust green forest, diving in the infinity pool, and maybe spotting an exotic animal in Mathikettan Shola National park while gazing at the view.
Which resort are you visiting for your next trip to God's own country?