Slipping out of her abaya and donning a chef's cap was no easy task for Khulood Atiq. Today, she is UAE's first female Emirati chef, and an inspiration to many other women out there. Apart from a flourishing career as a chef, Khulood also launched an Emirati Cuisine Programme (ECP)to make Emirati food more accessible to visitors and residents. Under the programme, Khulood will train 32 chefs from around 30 hotels, teaching them to dish out and serve Emirati dishes such as Luqaimat, Machboos, Balaleet, and Aseeda.
Vatika and Curly Tales team up to launch the Vatika Voices- an initiative to shed light on women in GCC who have made the world sit up and take note. Well, with so many feathers on her cap, chef Khulood is certainly an inspiration and hers is a story that needs to be heard.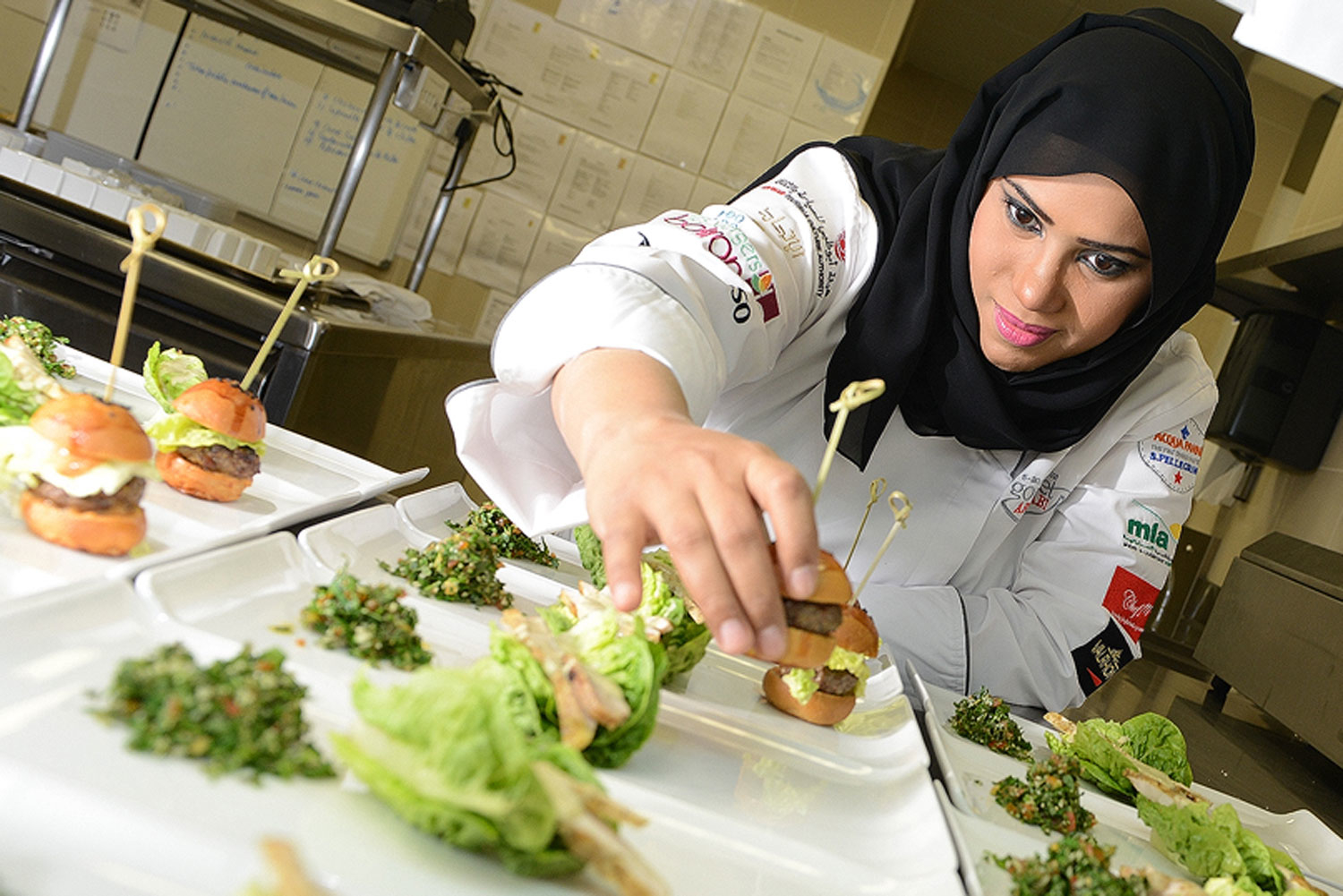 Passion Turned Profession
Watching the women of the house whip up Emirati delicacies is how Khulood recollects her childhood. Born in Dubai, she dropped out of school five times and finally found her calling in cooking.
It all started when her brother asked her what her plans were and she instantly blurted out that she wanted to cook. This was when things turned for her. Khulood then enrolled as a culinary assistant with the Jumeirah Group of Hotels. And from there, there was no looking back. From 2008 to 2010 she held an Emirati-speciality chef position at Mina Al Salam, Jumeirah Group, where she was responsible for creating an Emirati menu. Passion turned into a profession and she took on her first professional cooking role as an assistant for Chef Ali for 'Hani Wafia'- a food show on Samaa TV.
Later, she was appointed by the Abu Dhabi Tourism Development and Investment Company (TDIC), as the Arabian and Emirati cuisine specialist. Here, she was responsible to develop and preserve local culture by introducing Arabic and Emirati dishes at food and beverage outlets in the UAE.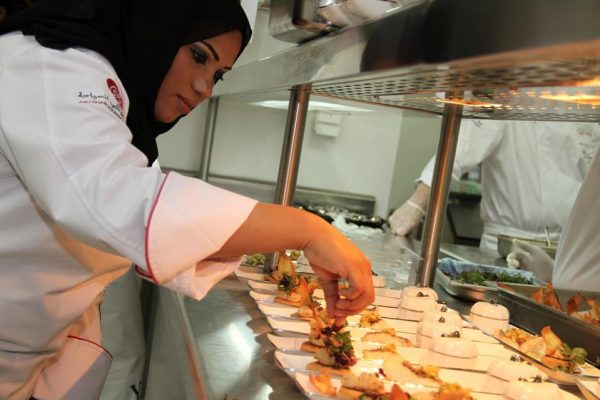 Taking Off The Abaya & Donning The Chef's Hat
Taking off the abaya and donning the chef's hat was not an easy one, especially for an Emirati woman. Like most other women, Khulood too faced criticism when she decided to follow her passion. While her parents were supportive, her extended family was against her working in a male-dominated area where she had broken the traditional dress code.
But Khulood did not give up! Being ambitious for an Emirati woman is tough and it was no different for Khulood. Initially, she was not taken seriously by her colleagues, who thought she was whiling away time and having fun. However, Khulood let her work speak and in no time stereotypes changed into appreciation and respect.
On A Mission To Accomplish
After gaining confidence and exposure, Atiq held on to her success baton and participated in the Shanghai Expo in 2010. In 2011 she released her own book Sarareed- a cuisine book that has over 80 traditional Emirati recipes and also gives an insight into Emirati hospitality.
The book was published in Arabic and English at Abu Dhabi's Gourmet festival in 2012. Khulood also won the Special Honorary Award for it. Since then, Khulood has taken part in many events including the Abu Dhabi Golf Championship, the Volvo Ocean Race, live cooking in Abu Dhabi Book Fair 2012 and many other important events.
Khulood can easily be called a chef with a mission- a mission to take Emirati food to the world. Through her work in the Tourism department, Khulood has put Emirati food on the map, raising awareness about the culture and promoting the cuisine.  Today, several restaurants serve Emirati food and Atiq dreams of Emirati diners all over the world!