Under 140 Characters
A family in Mumbai has grown the tallest Christmas tree which stands at an astonishing height of 65 feet in their backyard.
What Is It?
In a tiny backyard of a residential society in South Mumbai's Worli neighborhood stands a Christmas tree as tall as a seven-storeyed building. It has entered the record books as India's tallest, fully-decorated, naturally growing Christmas tree in a tiny garden in Adarsh Nagar. The owner of the Christmas tree, Douglas Saldanha has been nurturing it for past 45 years. The history of this Christmas dates back to the time when it was 5 metres tall in Douglas's neighbor's house and he sold it to the Douglas's for Rs 250. The family re-planted it in the ground, regularly watered it and joyfully watched it grow healthy and strong.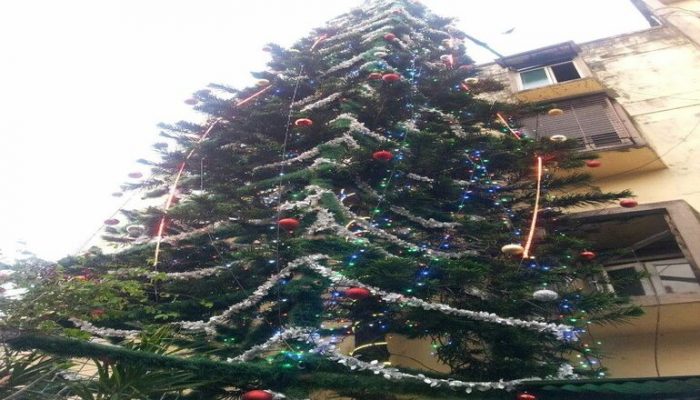 What Else?
The owner claims that the family starts decorating it at least a fortnight in advance, with friends and relatives occasionally joining in. Every year people come in huge numbers to take a look at the gigantic tree, click pictures and selfies. The owner believes that his late daughter Twila's spirit resides in this Christmas tree. It exudes so much love and warmth for all those who see or touch it.This year, Saldanha has spent over Rs 1,00,000 on decorating the tree to honor his father's last wish: "Celebrate my life, don't mourn for me. Twila and I shall see our Christmas tree from the heavens."  This will leave you teary eyed but we applaud the spirit of the family whose love and faith has turned the Christmas tree into a beautiful awe-inspiring spectacle!