Punekars can rejoice as the city will have a series of new restaurants. These restaurants can be on your list if you're the kind who loves to experiment and try out new places in the city. The new Pune restaurants list will amaze you with its unique dishes, Instagrammable interiors and, most all, delicious spreads. You will be thrilled to include these restaurants in your must-visit places next time you go out. Take a look.
7 New Restaurants In Pune To Check Out
1. Tao-Fu, JW Marriott Hotel, Pune
View this post on Instagram
if you're craving authentic Chinese cuisine, then Tao-Fu will satisfy your cravings. The Tao Fu is a part of the JW Mariott Hotel in Pune, and Master Chef Fu Lei has curated excellent dishes in their menu. And all their dishes have been inspired by his family's Chinese heritage. A few of the ingredients have also been sourced from China, and this will ensure that visitors can enjoy authenticity in the Chinese dishes that Tao-Fu serves.
Where: JW Marriott Hotel Pune
2. Cafe Brewing Italiana
View this post on Instagram
A few great cafes serve the best of vegetarian and vegan dishes. And here's one in Pune. This cafe will be able to cater to people who choose Jain eating habits, and most of all, their options for Italian dishes are immense. Therefore, if you're looking for a place to eat, drink coffee and chill, then Cafe Brewing Italiana should be on your list of new restaurants in Pune to visit.
Contact: 077700 02517
Where: Cafe Brewing Italiana Ground Floor, Hotel Bhooshan, Jangali Maharaj Rd, adjacent lane of Surbhi Restaurant, Pune
3. Aafreen – Inspired Indian
View this post on Instagram
The Westin Pune is bringing a new addition to the city's food enthusiasts. Named Aafreen, the dishes here will be curated for you by Chef Vikram Khatri and his team. This place is going to bring dishes which will be about pan India flavours. Visitors here will be able to try food that varies from different regions of the country. And we can vouch that this will be one of the best new restaurants in Pune that must be on your list.
Contact: +91 70662 00300
Where: The Westin Pune Koregaon Park
4. Smoor
View this post on Instagram
Indulge in the best of chocolates and desserts in Pune's Smoor. This is one of the new restaurants coming up in the city & if you love chocolates, this is a must-try. They have a signature Chocolate studio, and Smoor boasts of its products made from authentic ingredients concocted by master chocolatiers from around the world.
Where: SMOOR, Koregaon Park, Upper Ground Floor, Shop No. 3, PowerPoint Building, Lane No. 6, Pune – 411001
5. Butter – Bar & Kitchen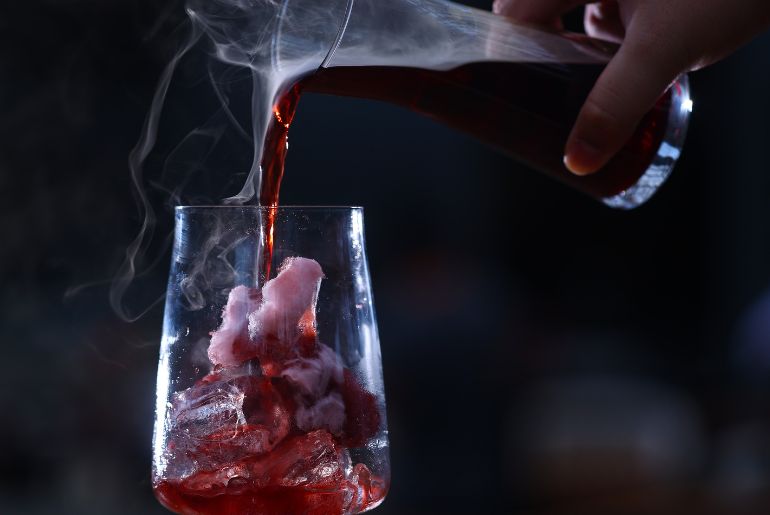 For European and Asian cuisine lovers, Butter is bringing together a menu that boasts of being contemporary yet keeping the core intact. More than just a restaurant for you to dine at, this place will serve as a getaway which you would want to escape to after hectic weekdays. Crab Raviolo, Kunyit Curry and Truffled Edamame Riso bowls, La Charcuterie are a few dishes you shouldn't miss out on. Apart from these, do not miss out on the cocktails that are going to surprise you pleasantly.
Contact: +91-7770004728/+91-7770004729
Where: Vasudha V-18, Unit R-1, Ground Floor, Balewadi High Street, Pune, Maharashtra 411045
Also Read: Pune-Doha: IndiGo Is Launching A New International Route, People. Deets Inside!
6. Asilo Pune
View this post on Instagram
Asilo Terrace is also in Pune, a lounge bar in The Westin Pune. The place has private cabanas, where you can sit and enjoy the best of views. A Live Robata Grill Station to cocktails like Asilo El Deleite, La Dolce Vita or the Communa Colada, their collection and mixes are supreme.
Where: 2nd Floor, The Westin Pune Koregaon Park
7. Cobbler & Crew
View this post on Instagram
This place is one of the new hangout places if cocktails are your thing. The Cobbler & Crew is where you can taste handmade cocktails and gorge on the best of regional cuisine. You will be super impressed with the interiors, and the ambience has a vintage feel that will promise you a luxurious time.
Contact: +91 93258 75685
Where: Kalyani Nagar, Pune
So, this festive season, do not think much & choose to party from these exclusive restaurants which have newly opened in Pune.
Cover Image Courtesy: Tao-Fu/Butter – Bar & Kitchen