For those who love the Swiss Alps and the snow-capped mountains, visit this luxury resort located 25km from Shimla, The Chalets in Naldehra. A luxury resort nestled in the Naldehra valley of the beauty of Himachal Pradesh, The Chalet is the first property built in India with the internationally recognized expertise that has come to be associated with the Scandinavian log.
Also read: This Hilltop Condo In Shimla Is The Perfect New Year Getaway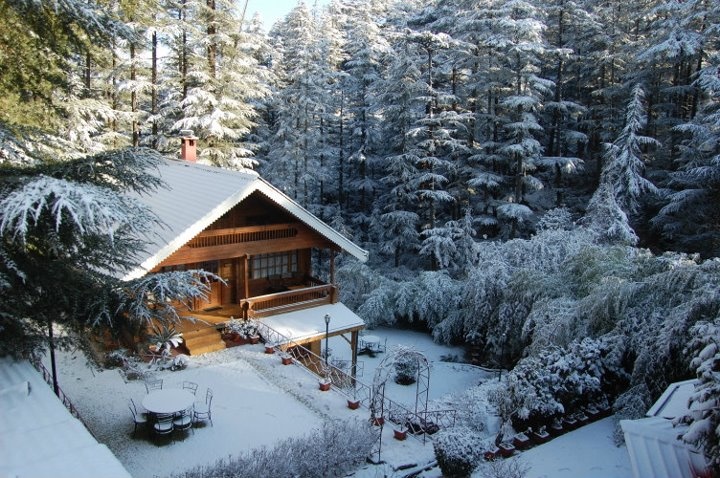 The breathtaking views of the Naldehra valley and the snow-capped mountains, wooden houses, spacious rooms exuding luxury everywhere amidst a drop-dead gorgeous setting, the Chalet feels like a fairy-tale fantasy out from the snow globe.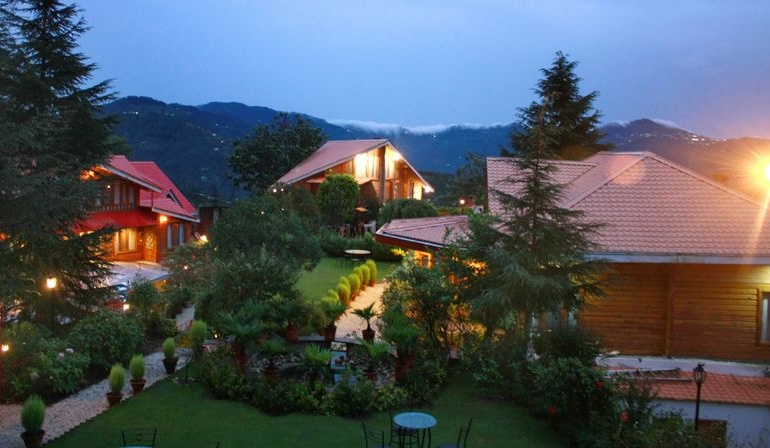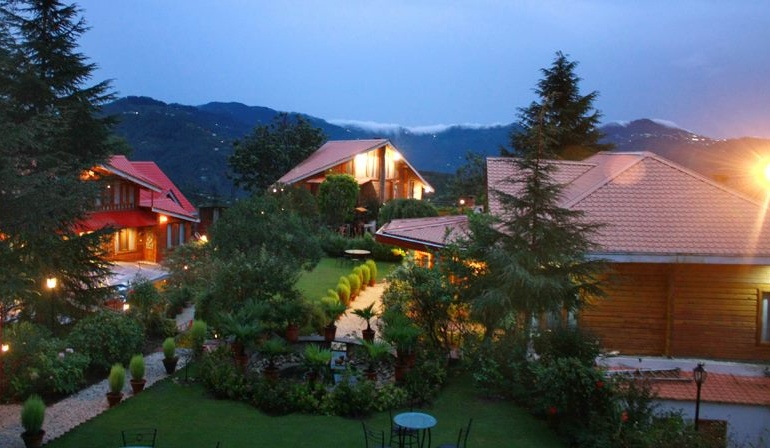 The Chalet Redefines Luxury
If you're looking forward to spending a relaxing weekend up in the hills surrounded by snow then look no further. Situated right in the heart of Himachal Pradesh, the Chalet redefines luxury. It's been built with technology imported from Finland including the wood used to build it. The fir logs have been treated in a high-tech plant to ensure warmth and comfort to you.
Also read: Tranquility In Shimla Is Going To Be Perfect For Your Next Vacation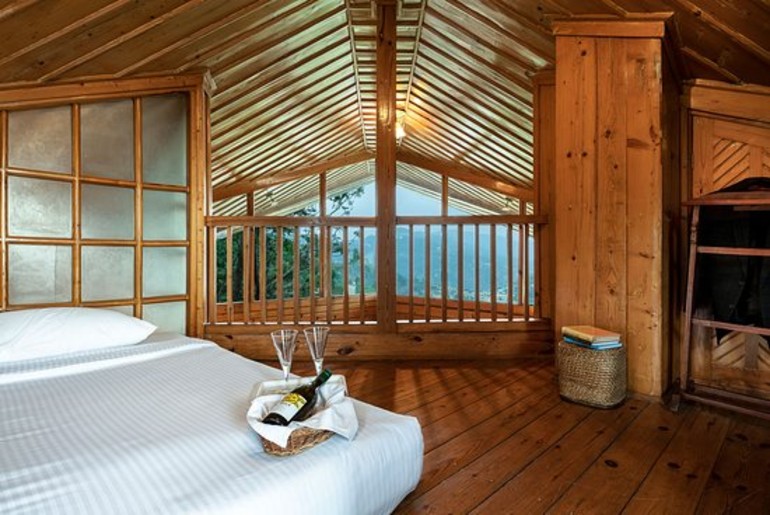 They offer comfortable stays in deluxe rooms, log chalets, family chalets, bungalows, apartments and all this with the warm hospitality of the staff. You can enjoy the stunning views of snow-laden landscape and the Alpine trees while indulging in comforting food from their in-house restaurant, Garden Pavilion that serves a wide range of cuisine including Indian, Chinese and Continental.
Also read: Lahaul & Spiti Are The Best Places To Visit If You're Looking To Unwind From The Busy City Life
A Revolving Restaurant With 360-Degree Views Of The Majestic Himalayas
In addition to this, the resort even features a revolving restaurant, Top Of The World. All the more reason to stay in this beautiful property, to enjoy 360-degree views of the majestic Himalayan peaks while relishing some hot Himalayan delicacies. The restaurant even features a bar to sip on some cocktails in the evenings to end that day on a perfect note.
The Fairy-Tale Chalet Boasts Of A Heated Pool & A Spa
Chalets Naldehra is one of the few resorts in Shimla with a heated pool and a spa. If Khyber in Kashmir is not on your cards, this resort with a heated pool and a spa will give you all the feels of a luxury winter vacation.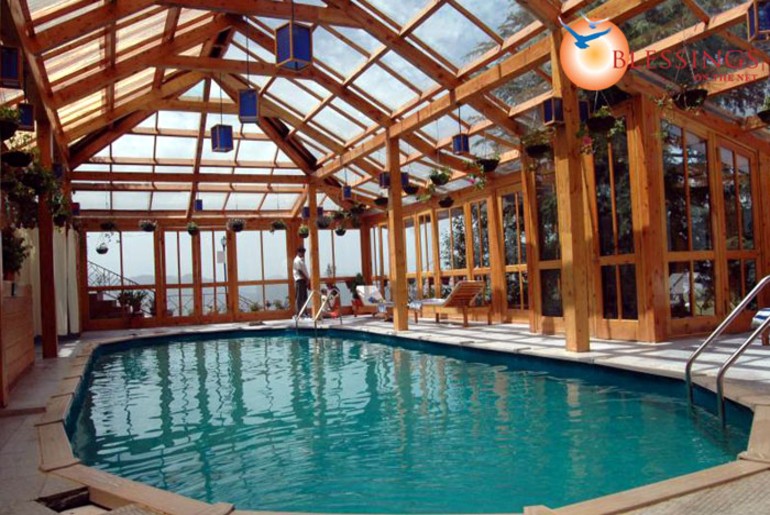 Where: Shimla – Tatapani – Mandi Road, Durgapur, Shimla, Naldehra, Himachal Pradesh 171007