Do you hold a UAE passport? Then, here's something that will make you proud instantly! The UAE passport has been ranked as one of the most powerful passports in the world. The only Arab nation that made it to the list, UAE emerged as the strongest globally in the Global Passport Index released by Arton Capital. Read on to find out which other countries made it to the list this year.
In 2011, the Henley Passport Index ranked UAE on the 65th position, with a visa-free and visa-on-arrival score of 67.  Later, in 2018 UAE was ranked strongest for the first time, marking the "Year of Zayed". It maintained its ranking in 2019, but slipped to 14th in 2020. However, this year, the UAE passport has regained its 'powerful' status, and has been ranked as the world's most powerful passport.
Also read: UAE Records World's Second-Highest Hotel Occupancy Rate In 2020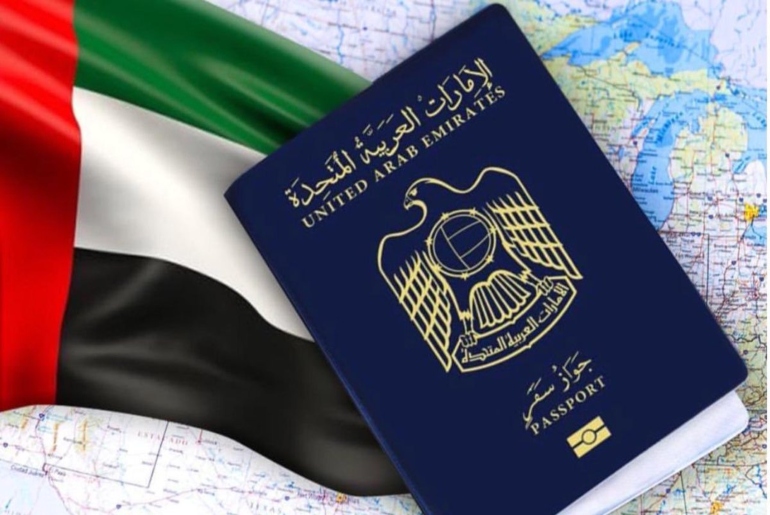 UAE Passport Provides Access To 152 Countries
The ranking was done on the basis of freedom of movement and visa-free travel to passport holders. The rankings have undergone a dynamic switch after the outbreak of the Covid-19 pandemic. UAE stood first, allowing travellers visa-free entry to 152 countries. New Zealand's passport was ranked the second strongest, offering entry to 146 countries. Those with passports from Germany, Finland, Austria, Luxembourg, Spain, Italy, Switzerland, South Korea and Australia can enter 144 countries.
Speaking about the Middle East region, Israel's passport ranked 117th globally, emerging as the second strongest globally. Israeli passport holders get visa-free entry to 89 countries and visa on arrival in 37 countries, while 72 countries require a visa prior to entering the country.
Qatar's passport was ranked the third strongest in the region. Qatari passport holders can travel visa-free to 52 countries and visa on arrival in 39 countries.
Kuwaiti passport was ranked 50th strongest, while Bahrain bagged the 52nd spot followed by Saudi Arabia at 55th and Oman at 56th.
Afghanistan's passport was ranked the weakest, followed by Iraq, Syria, Pakistan, Somalia, Yemen, Myanmar, Palestinian Territories, Eritrea and Iran.
Japan continues to remain the world's most powerful passport in 2021, as Japanese nationals can enter 193 destinations around the world visa-free. Singapore retained its second place, with a score of 192. Germany and South Korea share third place, with citizens accessing 191 visa-free locations.
Also read: Dubai Makes To The List Of 50 Most Instagrammable Places In The World