Under 140 Characters
The Grand Resort Deck in Macau features a unique transparent river that flows through a transparent tube at the resort itself.
What Is It?
Float through the Lazy Transparent River at the Grand Resort Deck in Macau, the resort is sprawling across 75,000 sq meters that will ensure a luxury stay for you and your family. The resort features the world's longest Skytop Aquatic Adventure River Ride at 575 meters and the world's largest Skytop Wave Pool.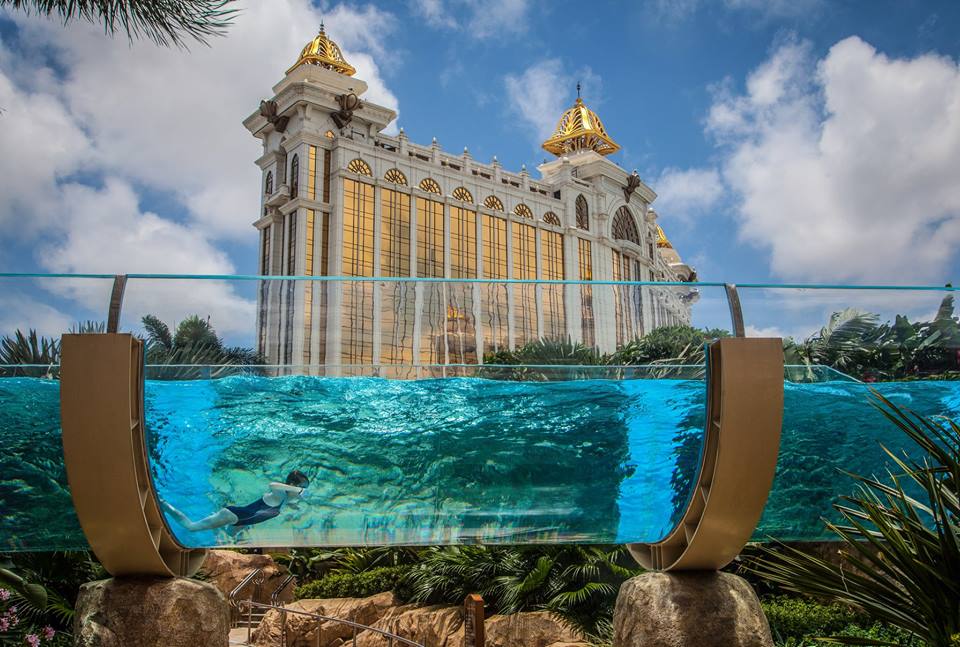 What's In It?
A water park shared between five properties around the resort including JW Marriott Hotel and The Ritz-Carlton, guests staying at the 5-star resort can experience lots of fun-filled activities and feel the adrenaline rush.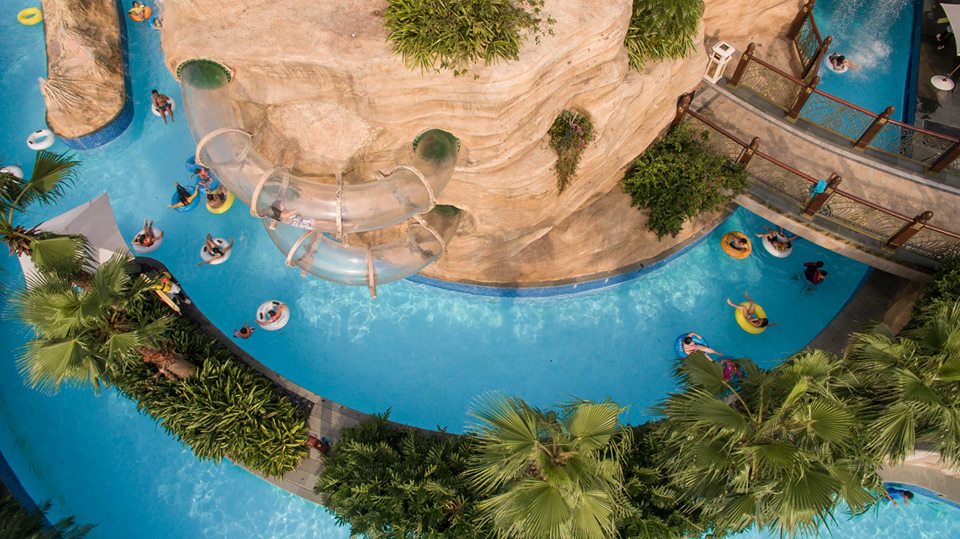 The water park sits on top of a casino, and the transparent glass tubes of the river ride wind over pathways and stairs across the resort. The transparent river is bound to give you a sudden adrenaline rush as you float your way through waving at the gues walking underneath you! At the same time, it is very relaxing to your body to just don your rubber tube submerged in the crystal blue water to float your way through the 1,886 feet long lazy river which is the longest Skytop aquatic ride in the world.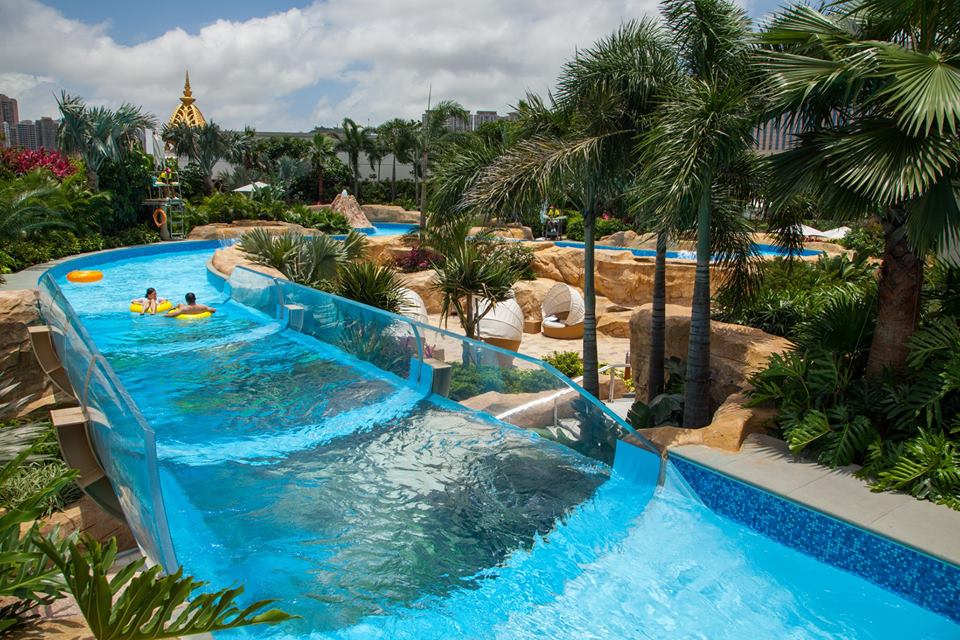 The clear-bottom tube makes it so interesting as you're able to witness the surroundings while you're submerged in the water, you can dive below the surface or float on top.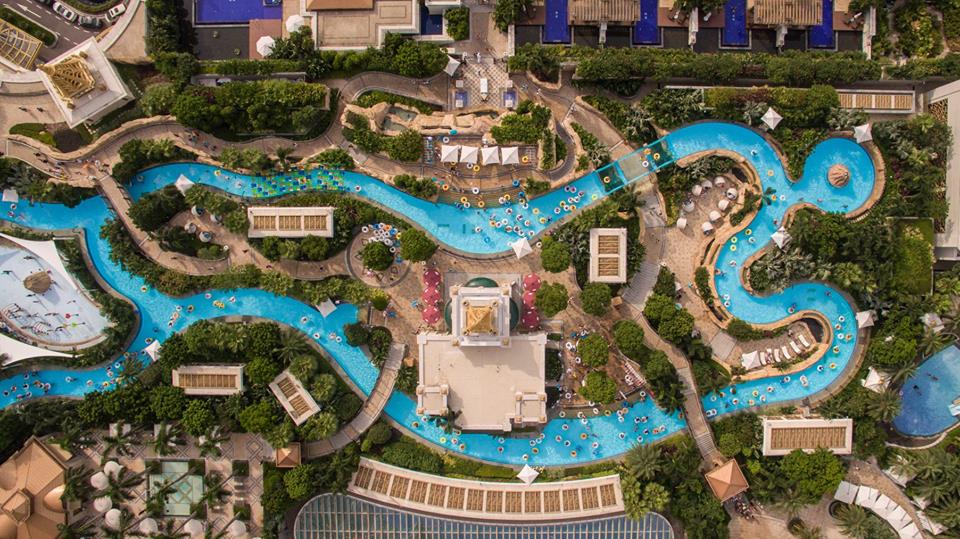 If you're staying at the resort then the entry is free to the ride. Otherwise, you will have to pay a certain amount to access the ride – $58 per person (₹4,130).
Deets
Address: The Grand Resort Deck, Galaxy Macau, Cotai, Macau
Phone: +853 2888 0888
Cost: ₹4,130 per person
Book your stay here.