Beautiful Rann 
The Rann of Kutch is an oasis in an otherwise deserted village of Dhordo, which is 85 kms away from Bhuj. This barely traceable village is host to the Rann Utsav, a festival that celebrates arts, culture and beauty of Gujarat under one roof. Perched on arid, barren and cracked land, the Rann Utsav's tent city is speckled with colourful stalls and beautiful tents.
The Swiss Tents are available in 3 categories: Premium AC, Deluxe AC and Non-AC. The tents are comfortable with self-contained bathrooms. Packages are available in 1 night/2 days and 2 Nights/3 Days only, making it an ideal destination to visit over the weekend.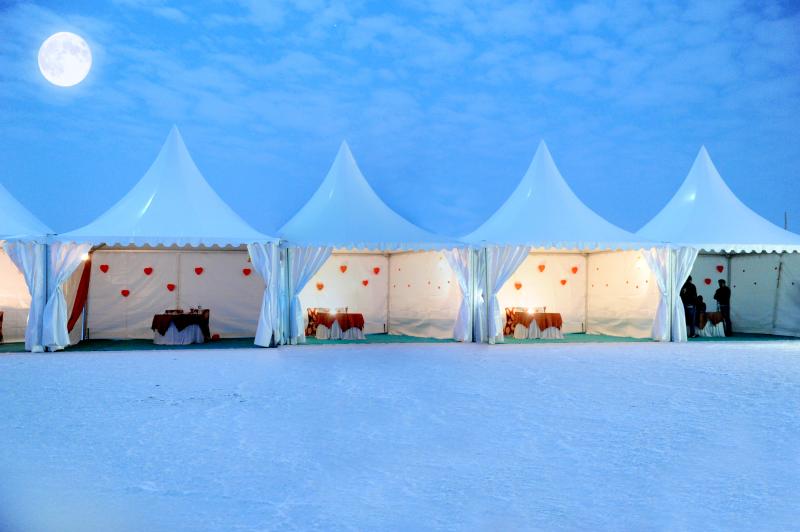 The Camel Cart Ride



Unless you want to tone your legs by sinking your feet in the sand everytime you walk, a Camel cart is the best mode of transport here. A 30- minute ride from the ten city takes you to a different world altogether. Something you have never seen before. Wrinkled, dry, parched and yearning for attention, this land laid unnoticed for decades. On first sight, it looks like snow. Step on it and you can feel it crunch under your feet. During monsoons, the Arabian Sea covers this flat land. As temperatures rise and summers beckon, the water recedes leaving behind salt marshes.
Sundowner at the White Desert
Over the infinite salt pan, when a hot mass of vermilion orange sun sets, it's a sight to behold. As the sun threatens to set by an endless ocean of white, the realm of salt lays bare as a chill sets in. Every month on the full moon night, the spectacular sight of the boundless white desert under the moonlight presents a stunning creation of nature unique to this world.

Full Moon Night at the Rann

The white desert on a moonlit night, yet another dream come true. This is so mesmerising that I wouldn't mind getting moonwashed every single night. The best way to experience the White Rann is to stare into the moon, sit by yourself and take it all in. With the moon bobbing overhead and a spotless whitescape extending before you…you can travel across the world for just a few minutes of this.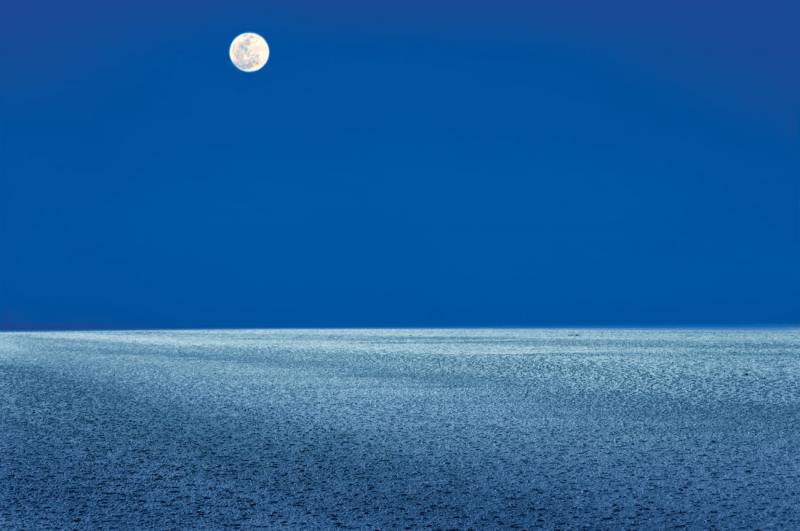 Please Note: Rann Utsav, the festival of Joy, is happening from November 2016 to February 2016. Bookings need to be done months in advance.