I love South Indian food. There's nothing that a plate of idli can't solve. Plus who doesn't love themselves a plateful of coconutty Avial? If you haven't tried it yet, you've missed out on your divine calling. No worries though. Curly Tales is here to save the day because we've got a list of the best South Indian restaurants in Mumbai.
1. Cafe Madras, Matunga
Pleasing people for 77 years straight! Cafe Madras is home to the panpoli – a dessert made with jaggery and banana and it's absolutely delicious. The Rasam Vada was introduced to the menu in 1960 and it's still served today – delicious and with a hint of nostalgia.
Also read: An Ode To Udipi Restaurants – A. Ramanayak in Matunga
Address: 38 B, Circle House, King's Circle Near Maheshwari Udyan, Matunga East
Approx cost for two: ₹250
2. Banana Leaf, Thane
Banana Leaf is a vegetarian amalgamation of South India. The restaurant proudly serves dishes from Karnataka, Kerala, Andhra Pradesh and Tamil Nadu on its menu. Sure they have the regulars like dosas and uttapams but what makes this place better is their quirky dishes like the oatmeal uttapam, potato medu vada and the ragi dosa. Delicious!

Address: 3rd Floor, Korum Mall, Near Cadbury Compound, Khopat, Thane West
Approx cost for two: ₹600
3. Arya Bhavan, Matunga
If you want to get in here on the weekend, you better wake up early because this place is always packed and with good reason. Arya Bhavan has simple seating where you squeeze in to fit. All you need is a large appetite because everything is good here. The service, the food and the place – all soul-warming.
Address: Opposite Matunga Railway Station, Matunga East
Approx cost for two: ₹400
4. Hotel Ramashray, Matunga
This one is my personal favourite. I love this joint. From the pineapple sheera to the lassi in a bottle, there is nothing here that can disappoint you. A special ode should be written about the masala dosa and the tamarind rice. The service is absolutely phenomenal with the servers working there since over a decade.
Address: Bhandarkar Road, Matunga East, Mumbai
Approx cost for two: ₹200
5. Dakshinayan, Malabar Hill
Ever heard of a Mulagapudi Idli? You get it here. Another thing to try is the pepper dosa. If you're looking for a relaxed meal, then Dakshinayan is not the place for you. This place is eternally crowded and the waiters don't give you a chance to dilly-dally around your very tasty meal.
Address: Bhandarkar Road, Matunga East, Mumbai
Approx cost for two: ₹600
6. Simbly South, Andheri East
There's nothing like a plate of gunpowder idli and filter coffee and you get it here. Simbly South may not have the legacy of its competition, but it is just as good.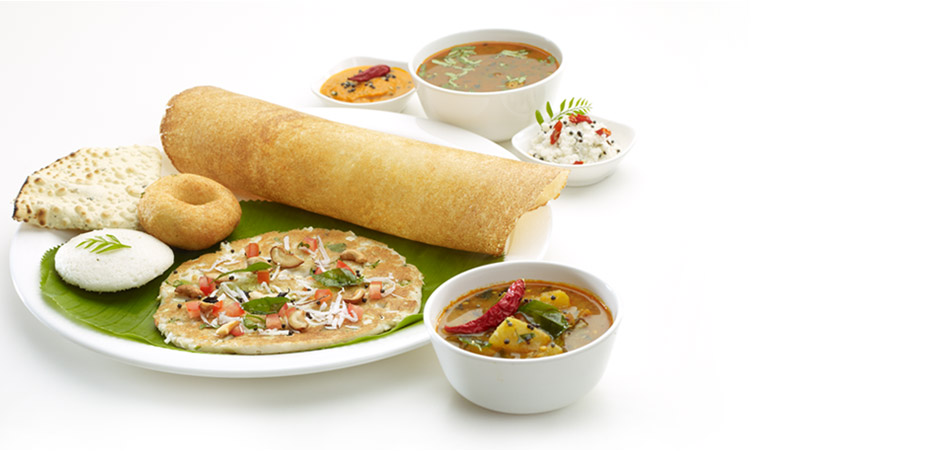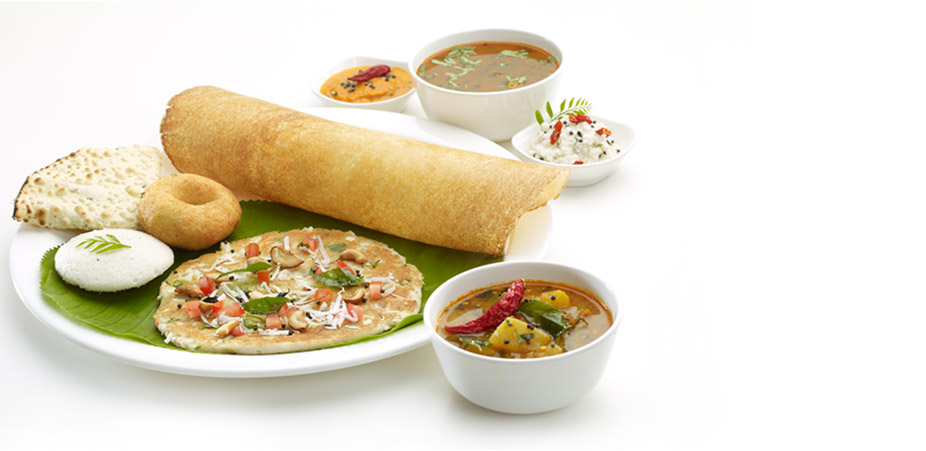 Address: 1, Rosewood Park Society, Sher-e-Punjab Andheri East
Approx cost for two: ₹300
7. Cafe Mysore, Matunga
If you're looking to eat a home-cooked South Indian meal, Cafe Mysore is the place to be. Simplicity is the name of the game at this no frills restaurant. The neer dosa and the idli gadbad are highly recommended.
Address: 461, Nishant Building (Formerly Durlabh Nivas), Bhaudaji Road, Opposite King's Circle Garden, Matunga East
Approx cost for two: ₹250
8. Mani's Lunch Home, Matunga
If you're a student or an ex-student of Ruia's College then you don't need to read any further. Mani's Lunch Home is just what it says it is – a home. Head to this place for the lunch thaali. Remember that avial I was talking about? Try some of it here!
Address: 153 C, Mahskar Building, Near Ruia College, Matunga East
Approx cost for two: ₹200
9. South Of Vindhyas – The Orchid, Vile Parle East
If you like a bit of spice in your meal, then you'll adore this restaurant. They have a set menu which is absolutely delicious. Plus, it's great to not worry about the ordering and have the restaurant serve one delicious preparation after another! The music and the food perfectly compliment each other and you'll leave the restaurant with a satiated heart and a full tummy.
Address: The Orchid Hotel, 70C, Nehru Road, Vile Parle East
Approx cost for two: ₹2500
10. A. Ramanayak, Matunga
We admit it. We've left the legend for the end. You didn't think we'd leave A, Ramanayak out, do you?A Ramanayak is steeped in history and serves the most delicious South-Indian meals you will ever eat. You can read all about the patron saint of Udipi restaurants here – An Ode To Udipi Restaurants – A. Ramanayak in Matunga
Address: 2/461 A, Ram Niwas, King Circle, Matunga East
Approx cost for two: ₹350
11. Cafe Vrindavan, Sion
Vrindavan serves three different cuisines – South Indian, North Indian and Chinese. But I must tell you that their South Indian breakfast dishes are spot on! You must try their Masala Dosa, Idli Sambar, Idli Vada and Paneer 65. Some of the popular dishes here are Pav Bhaji and Id you like Maharashtrian Food Shrikhand Puri is also one of the options you should try. Filter Coffee will always be on my list favourites.
Address: Vrindavan Cafe, Cosmos Commerical Centre, 3rd Road, Near Railway Station, KharWest, Khar, Mumbai
12. Sharda Bhavan, Matunga
By now, you must have noticed that all the amazing South Indian restaurants are in Matunga. I like to call in the smaller version of Pondicherry. Don't be amazed if you find two or three South Indian restaurants in one small lane. Sharada Bhavan is also one of those little Udippi restaurants. It serves delicious idli and vada which are a perfect way to start your day!
13. Poornima Restaurant, Lower Parel & Fort
Poornima is located in two places in Mumbai one of it is Lower Parel and another one is Fort. This place serves some amaze South Indian and North Indian dishes. You can try their range of Dosas and Uttapams which are just spot on. And the best part here is that you can call for extra ghee and butter on your dishes that will surely make them even more delicious.
Address: Poornima has 2 outlets
Lower Parel: 237A, Rustum Hendre Building, Ganpat Rao Kadam Marg, Opposite Peninsula Cooperate Park, Lower Parel, Mumbai
Fort: 29, Tamarind Lane, Fort, Mumbai
14. Kerala House, Vashi
Here you literally as its name suggests, they have authentic Kerala Cuisine. If you are looking for authentic Kerala food which is also very affordable, then this restaurant in Vashi is the right place! The flavours in every dish are just a perfect blend and give you Kerala feels, right there. They have a very simple menu in which they have a veg thali and non-veg thalis. For veg gravy, you have non-veg options to choose from like chicken and fish fry. End your meal with delicious Payasam or Buttermilk. This one is definitely in your budget with the authentic taste of Kerala.
Address: Plot 8, Sector 30 A, Vashi, Navi Mumbai
15. Anand Bhavan, Matunga
Some of the popular dishes are their dosa, Neer dosa, Rava Dosa, Rava Masala are some amazing options. Their special's board has Ulundu, Set Dosa, Tuppa Pola and among other things. Even if it is a simple south Indian breakfast place, they also have Misa which is a Maharashtrian Misa Pav which is very delicious. You must try their filter coffee and Pineapple Sheera when you are around.
Address: Anand Bhavan, 461/A, Ram Niwas, Maheshwari Udyan, Ambedkar Road, Matunga East, Mumbai
This cafe in Juhu specializes in South Indian cuisine. Some of the popular dishes to have at Vanakkam Cafe are their dosas especially Benne Dosa and Masala Dosa. You must also try their Medu Vada, Upma and Idli. Some of their amazing sweet dishes are Pineapple Sheera and Moong Dal Payasam. Their lunch menu also has a lot of variety.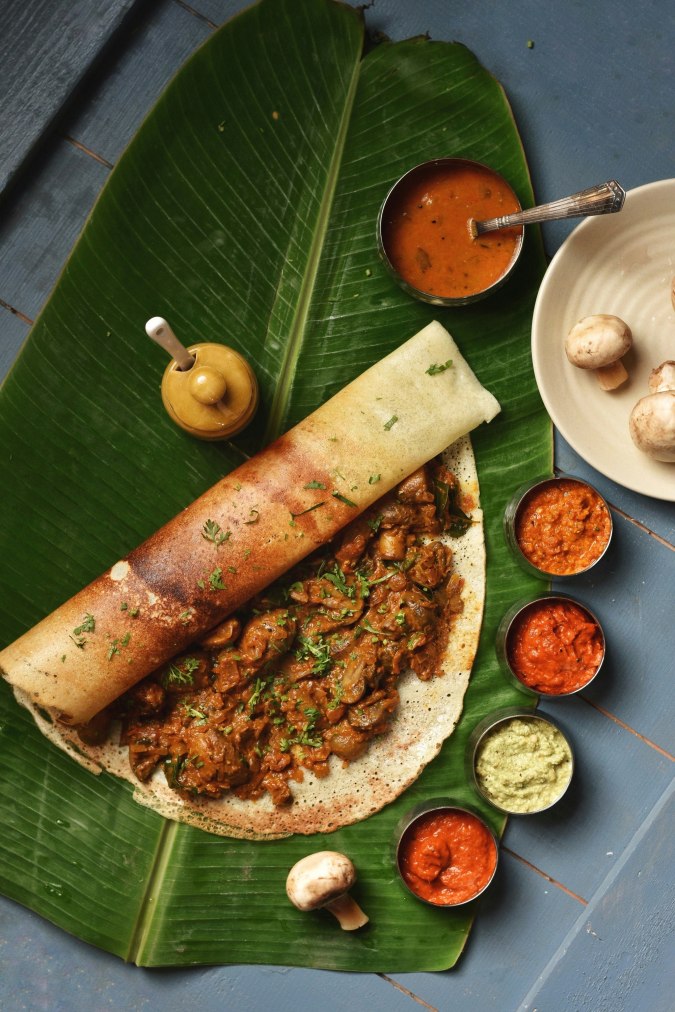 Address: Shop 7, Nilgiri Apartments, Opposite Ridhivinayak Mandir, S.V. Road, Malad West, Mumbai
17. Dakshin Culture Curry, Mahim
You will be amazed at the variety of cuisines like South Indian, Chettinad, Hyderabad, Andhra and Kerala. It is like a mini- India in here. Flavours from all over the nation are just being served right here.  Some of their popular dishes are Chicken Chettinad, Portuguese Chicken, Sorpotel, Appam, Sea Food especially their prawn dishes, Neer Dosa. The Malabari Paratha that they serve here, it just melts right in your mouth. In dessert, you must try their Rabdi and Shahi Tukda.
Address: Dakshin Culture Curry, Near Hinduja Hospital, Mahim, Mumbai
18. Nambiar's Kerala Kitchen, Juhu
Nambiar's Kerala Kitchen serves some delicious food for your lunchtime cravings. They serve authentic South Indian thali and Kerala cuisine. Some of their popular dishes are Fish Thai, Fish Curry, Prawn Masala, Chicken Curry and their Biryani options. They serve it on a banana leaf which makes it even more fresh and authentic.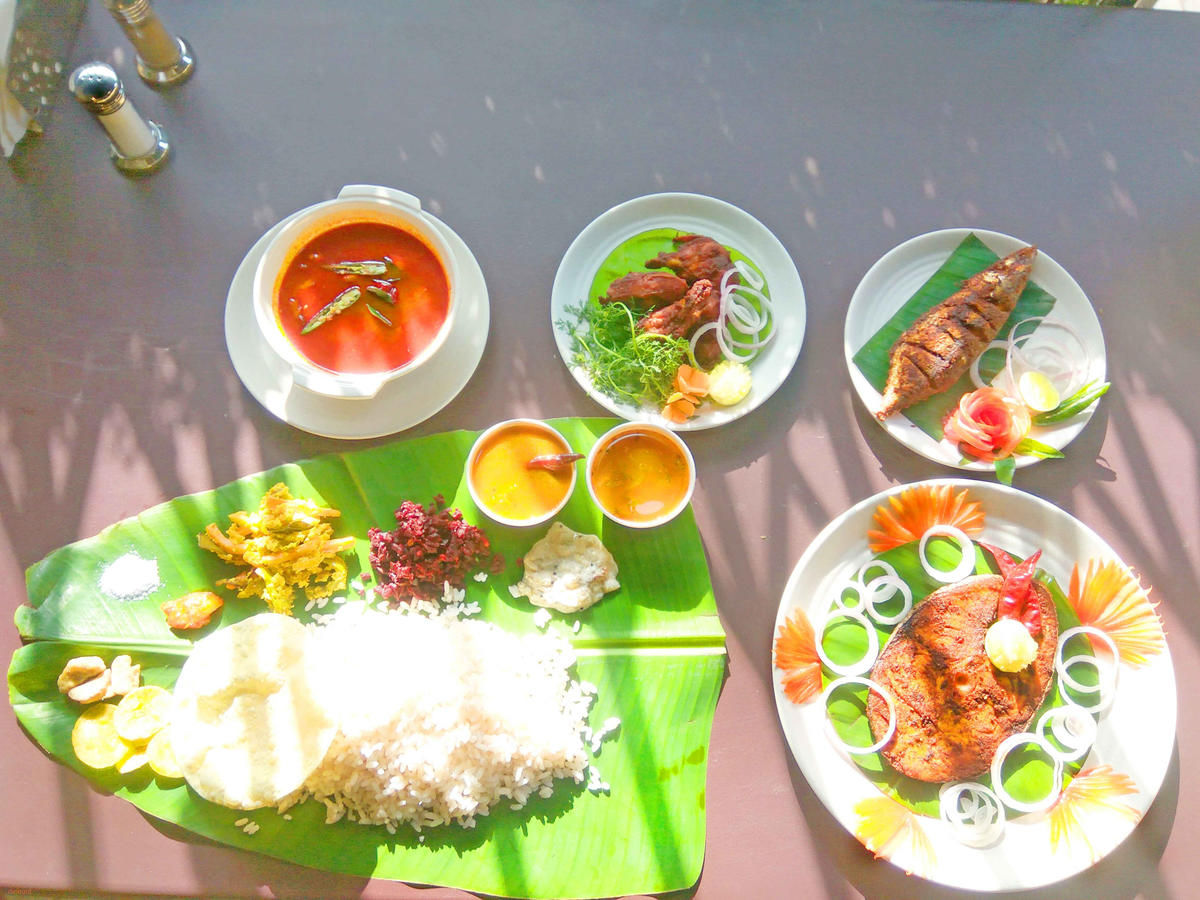 Address: Shop 1, Shiv Sagar Building, Near A.B.Nair Road, Juhu, Mumbai
19. Vinay Health Home, Charni Road
Vinay Health Home in Charni Road is one of a kind casual restaurant that serves Maharashtrian as well as South Indian breakfast dishes. They serve almost all kinds of breakfast dishes and they are also at cheaper rates. This affordable little place has a small section dedicated to South Indian breakfast like their steamed Idlis, fried, butter Idli and Dahi Vadas. Their filter coffee is just delicious.
Apart from their South Indian menu, they also have delicious Maharashtrian breakfast. They specialize in different types of Misal Pav. They give you so many options and it is just an amazing thing at cheap prices. ₹250- 300 for two people.
Address: Jawahar Mansion, 71/83, Thakurdwar, Dr Babasaheb Jaykar Marg, Fanas Wadi, Naka, Mumbai, Maharashtra 400002
20. Thambbi, Multiple Outlets
Although Thambbi has multiple outlets, my favourite one has to be the one in Matunga. Mostly frequented by the students of the popular colleges in the vicinity, Thambbi makes the best Schezwan Idli there is. And when we are not snacking on that, we settle for the Cheese Masala Dosa with comes with a generous dosage of cheese.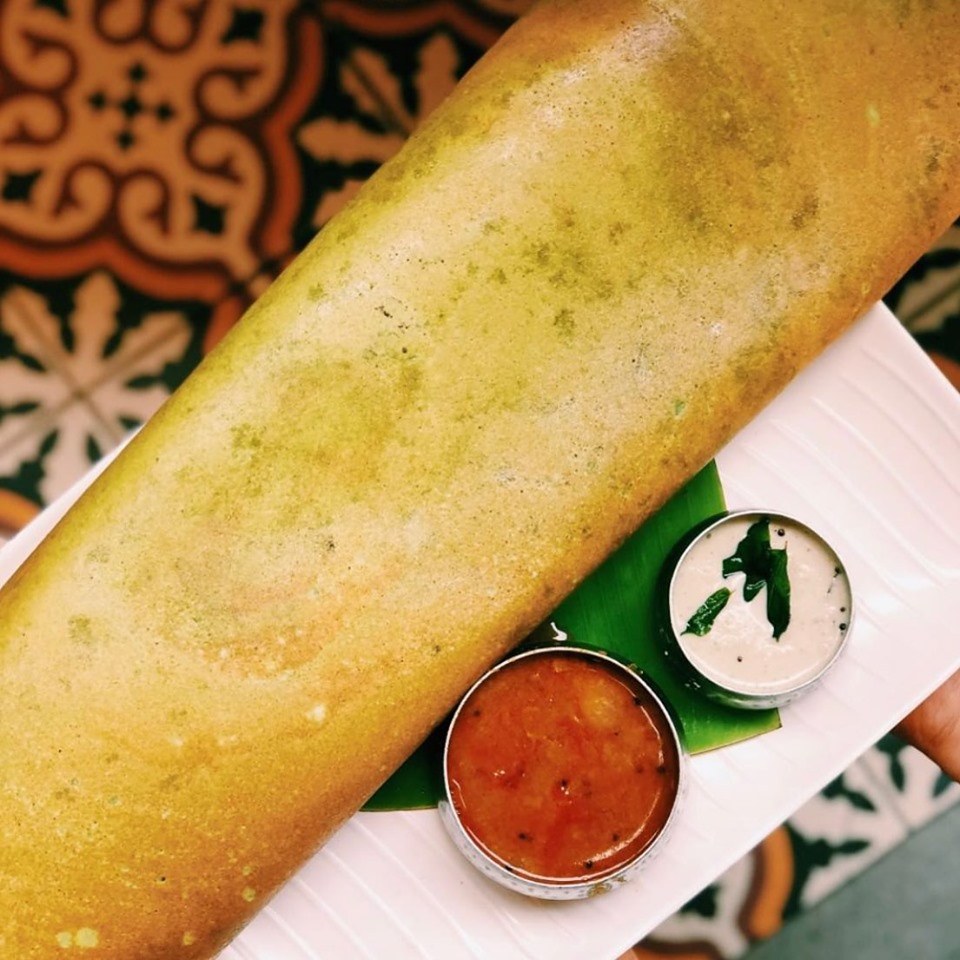 Address: Multiple outlets
21. Thangabali, Multiple Outlets
I absolutely love the vibe of Thangaballi. As soon as you step in, it feels like you have entered a high-end restaurant in the south of India. The Andhra Chicken here is to die for because of just the right amount of spice used in it to marinate the soft chicken.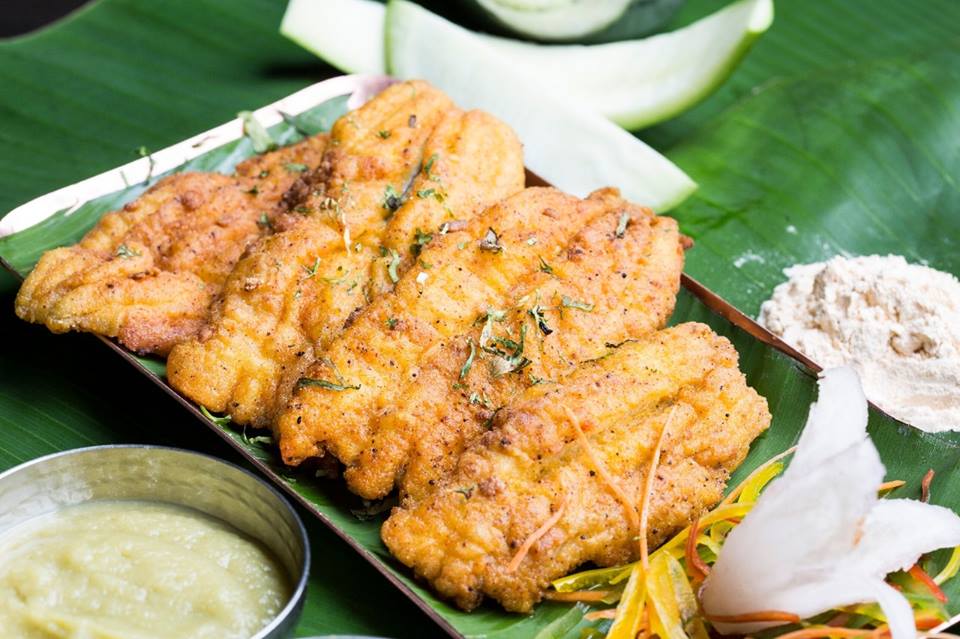 Address: Multiple outlets
22. The Tanjore Tiffin Room, Versova
If you have been looking to live out your best South Indian culinary experience in Mumbai then you don't need to look further than The Tanjore Tiffin Room. Every item on their menu tastes absolutely impeccable and you will question every South Indian dish you have had so far. Their curries are the best I have had in the city and you get to taste them all before you decide which ones you want to call for.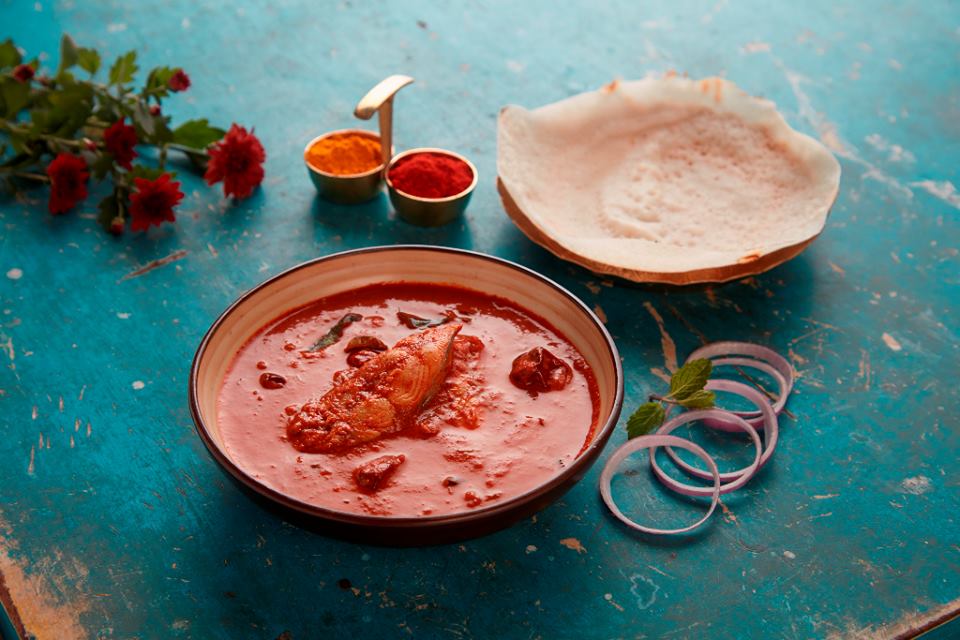 Address: The Tanjore Tiffin Room, Jewel Mahal Shopping Center, 7 Bungalows, Versova, Andheri West
23. Madras Diaries, Bandra
The ambience at Madras Diaries is as warm and tasteful as the food here. We are big fans of their flaky Malabar Parathas that pair great with the curries on offer. While you are there, don't forget to get yourself some of their Payassam. It's the perfect way to end the meal.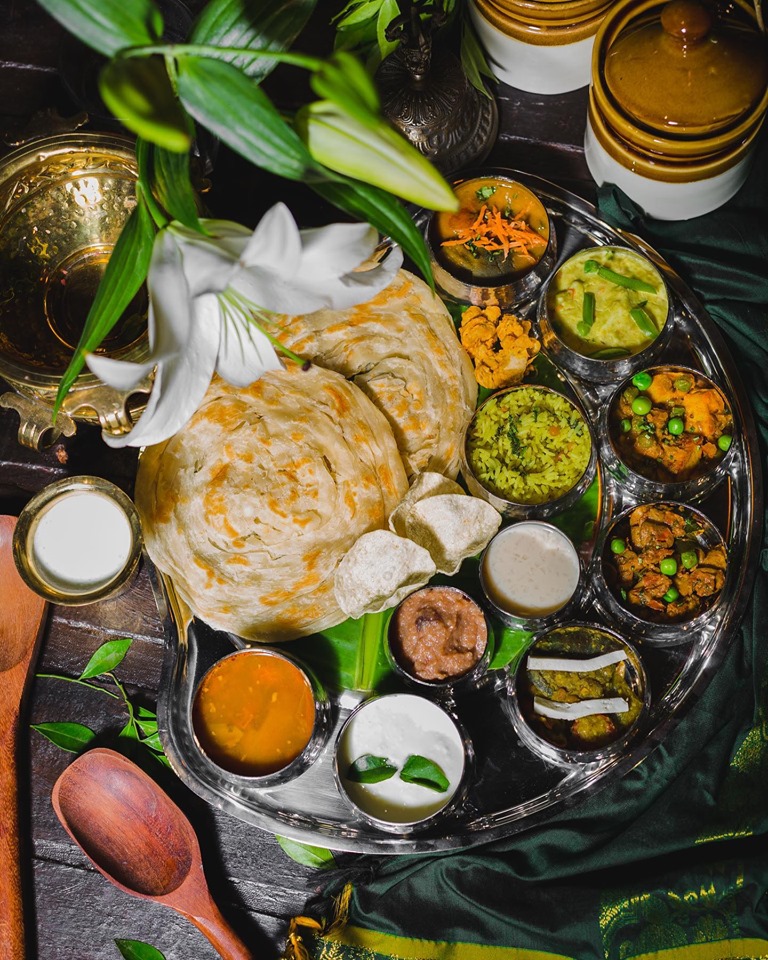 Address: Madras Diaries, Shop 7, Ground Floor, Muzaffar Manor, 117 Waterfield Road, Linking Road, Bandra West, Mumbai
24. Gughan Supreme South Indian, Marine Lines
One of the hidden gems in South Mumbai, Gughan's makes some really delectable food. Given a choice, we would guzzle the chutneys here by the gallon.
25. Hotel Gopal Krishna, Malad
At Hotel Gopal Krishna, you just have to order their Thali. It honestly tastes like something your mother would make and you are bound to shed a tear due to the nostalgia.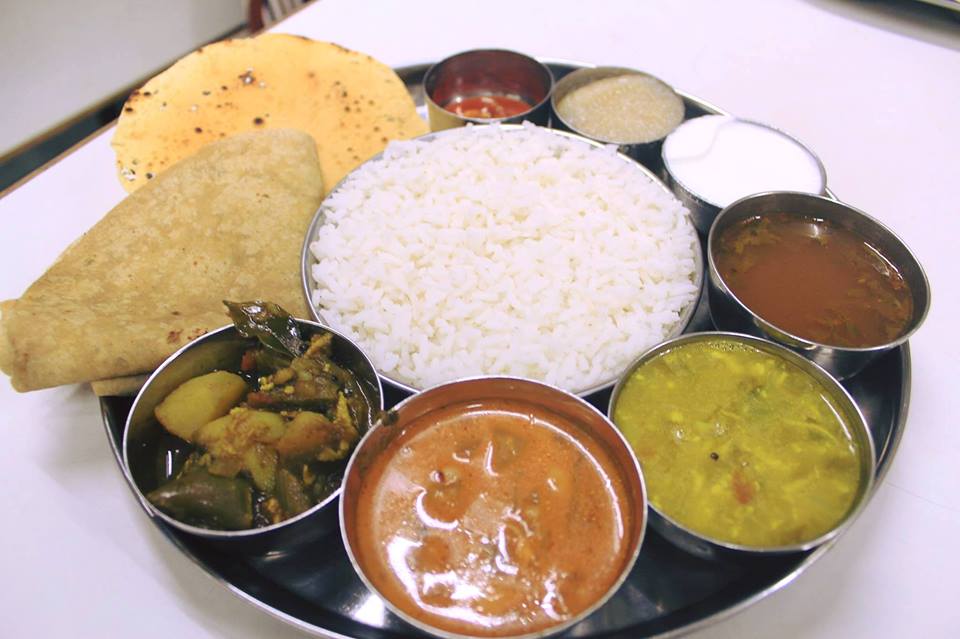 26. Ayyapan Idli Stall, Matunga
You scream, I scream, we all scream for Idli. Ayyapan makes the fluffiest idlis that you would have had the privilege of digging into. They are fermented just right and tastes like pillowy clouds because they are oh-so-soft!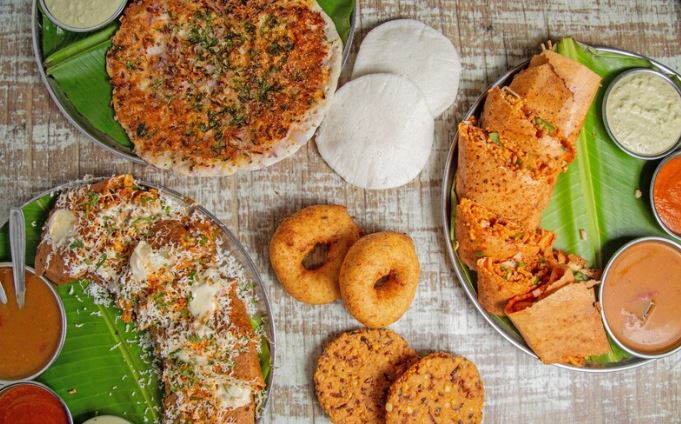 Address: Ayyapan Idli Stall, Plot 21, Shop 7, Ground Floor, Bhaudaji Road, Bharat Mansion, Near SIES High School, Matunga, Mumbai