From the world's fastest to some insanely trippy ones, it's fair to say UAE has some pretty epic roller coasters. Whether you want to travel at high speeds or drop from the top, here are 10 insane roller coasters in the UAE, that will give you the much needed adrenaline rush.
1. Formula Rossa, Ferrari World Abu Dhabi
Ferrari World Abu Dhabi is home to the world's fastest rollercoaster- Formula Rossa. The ride scales dizzying heights of 52 metres and accelerates from 0km/h to 240km/h in just 4.9 seconds. Clearly, this one's not for the faint-hearted.
Height restriction: 140cm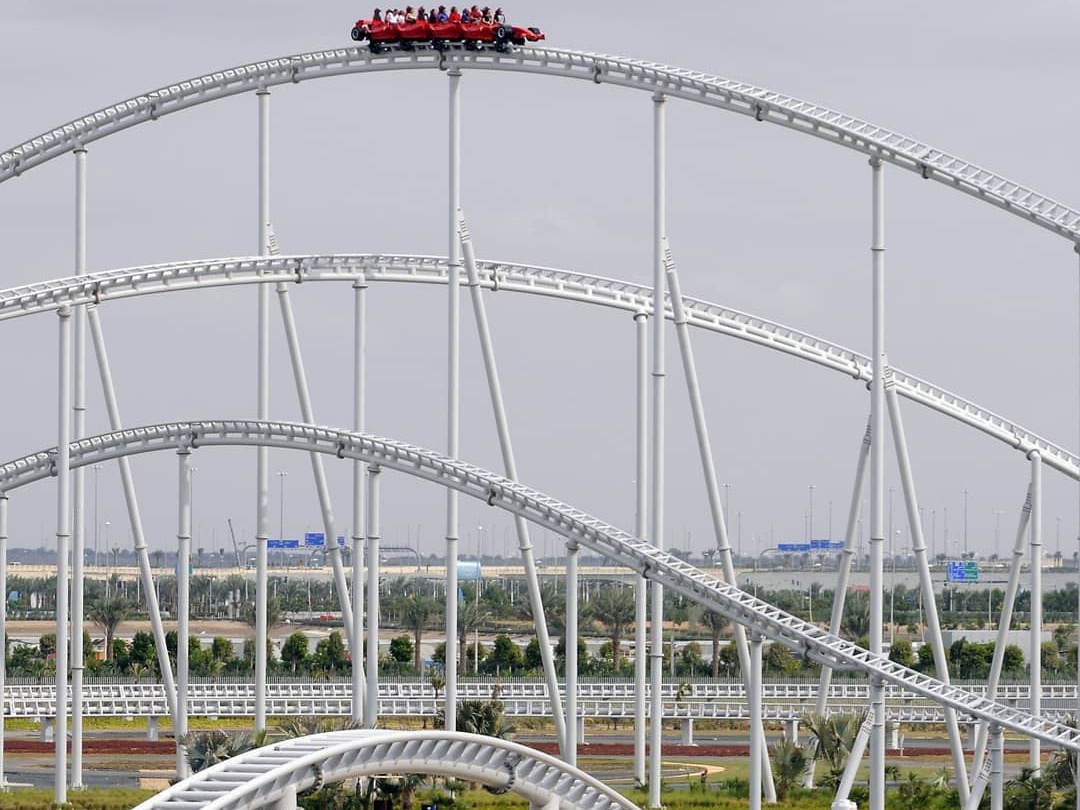 2. Flying Aces, Ferrari World Abu Dhabi
For more record-breaking thrills, board the military bi-plane and get set to hit speeds of up to 120km/h. The Flying Aces is the world's highest rollercoaster loop, scaling heights of 63 metres, inclined at 51-degrees.
Height restriction: 130cm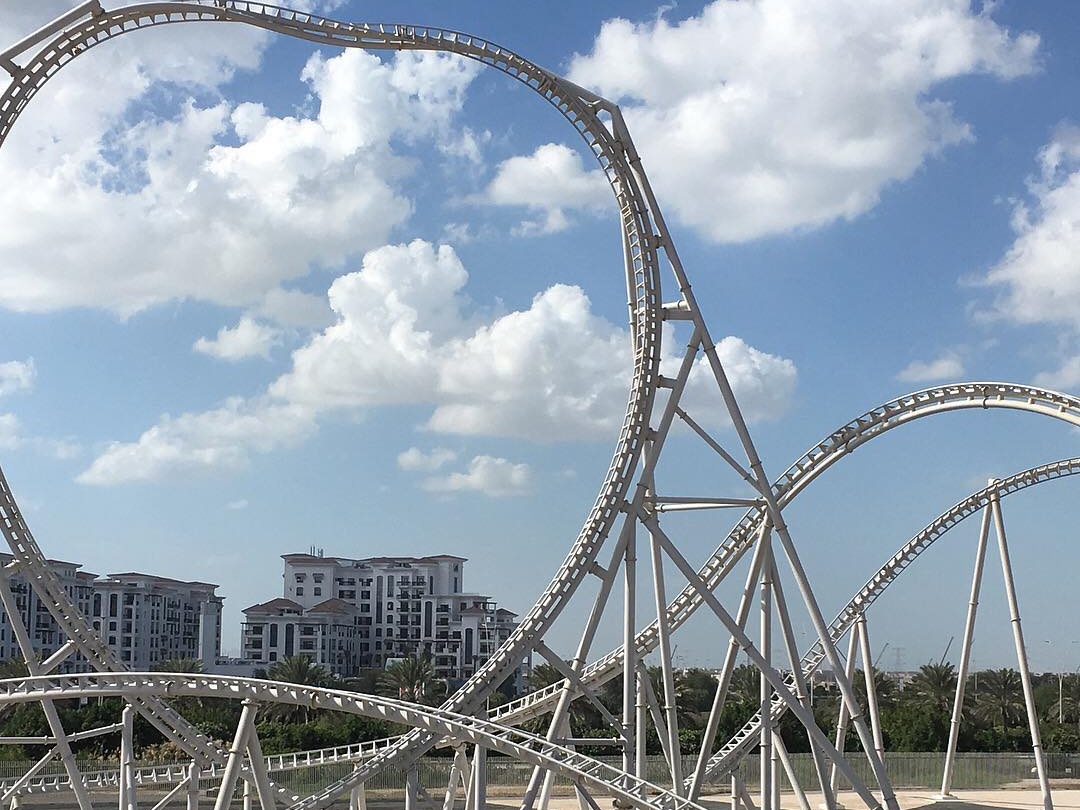 3. Madagascar Mad Pursuit, Motiongate Dubai
You like to move it, move it? Then Madagascar Mad Pursuit is for you! Based on the third instalment of the Madagascar series, the ride requires you to escape the ruthless animal catcher, Blaise DuBoir, a character in the film. Climb aboard the fastest madly rollercoaster you will ever see and get ready to be sent on an action-packed drive through the circus. The roller coaster takes you at a speed of 80 kph.
Height restriction: 120cm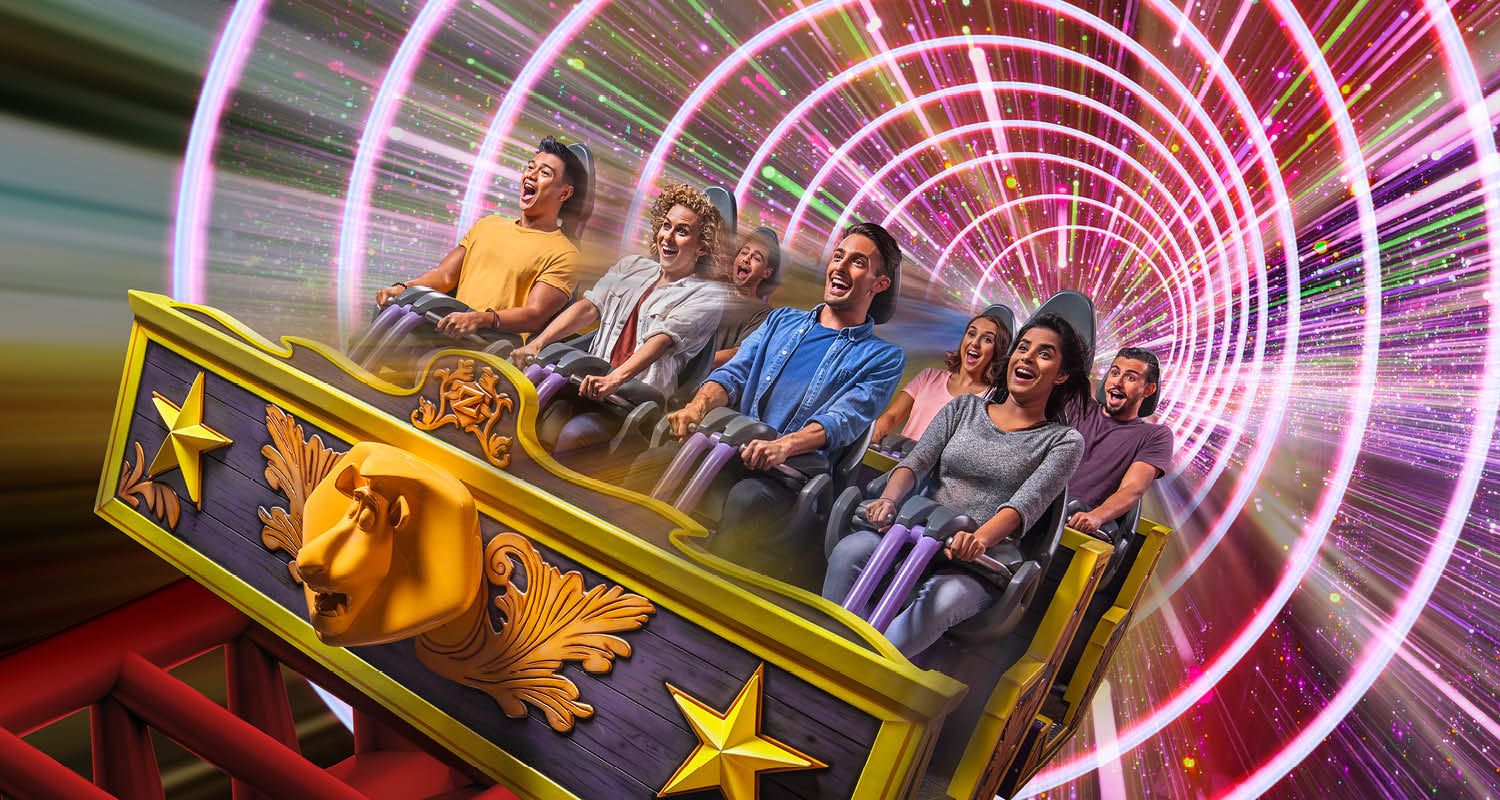 4. The Green Hornet, Motiongate Dubai
Masks ready everyone? Green Hornet and Kato are in need of your immediate help! Ambushed by the goons, you're their only vigilant to fight them off and save the day. The ride takes you through a junkyard full of hazards and awe-inspiring leaps, moving at 31mph all while trying to help the Green Hornet and his trusty assistant Kato.
Height restriction: 105cm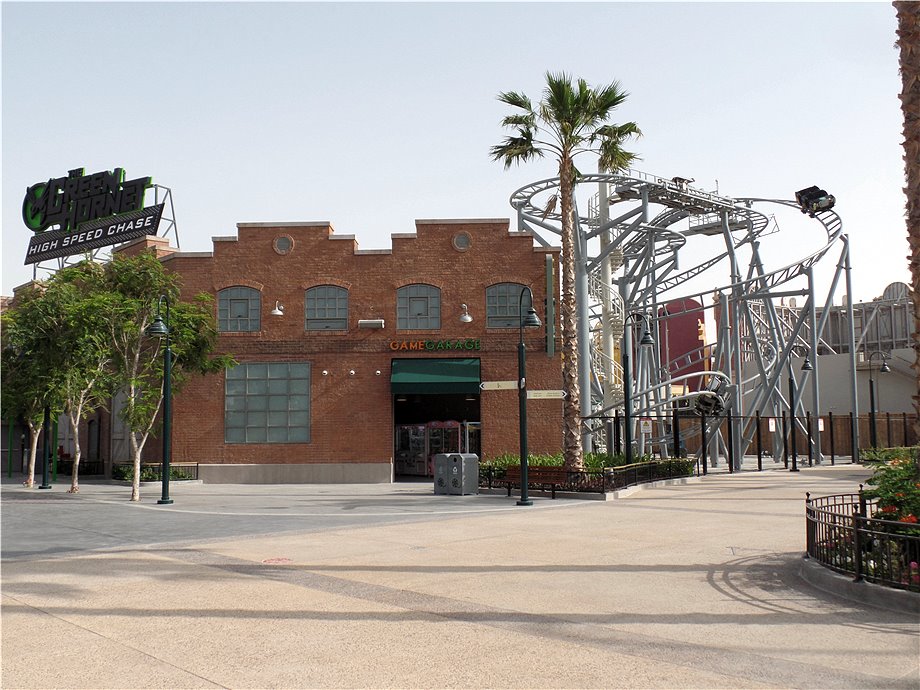 5. Capitol Bullet Train, Motiongate Dubai
Docked in the Hunger Games zone of Motiongate Dubai, this adrenaline-filled half-pipe roller coaster reaches insane speeds and drops. The ride is 1,870 metres long with two inversions and five cars that move at a speed of 50 mph. The rides are arranged in two rows, carrying 20 riders per visit. Add this to your list if you think you can handle it.
Height restriction: 130cm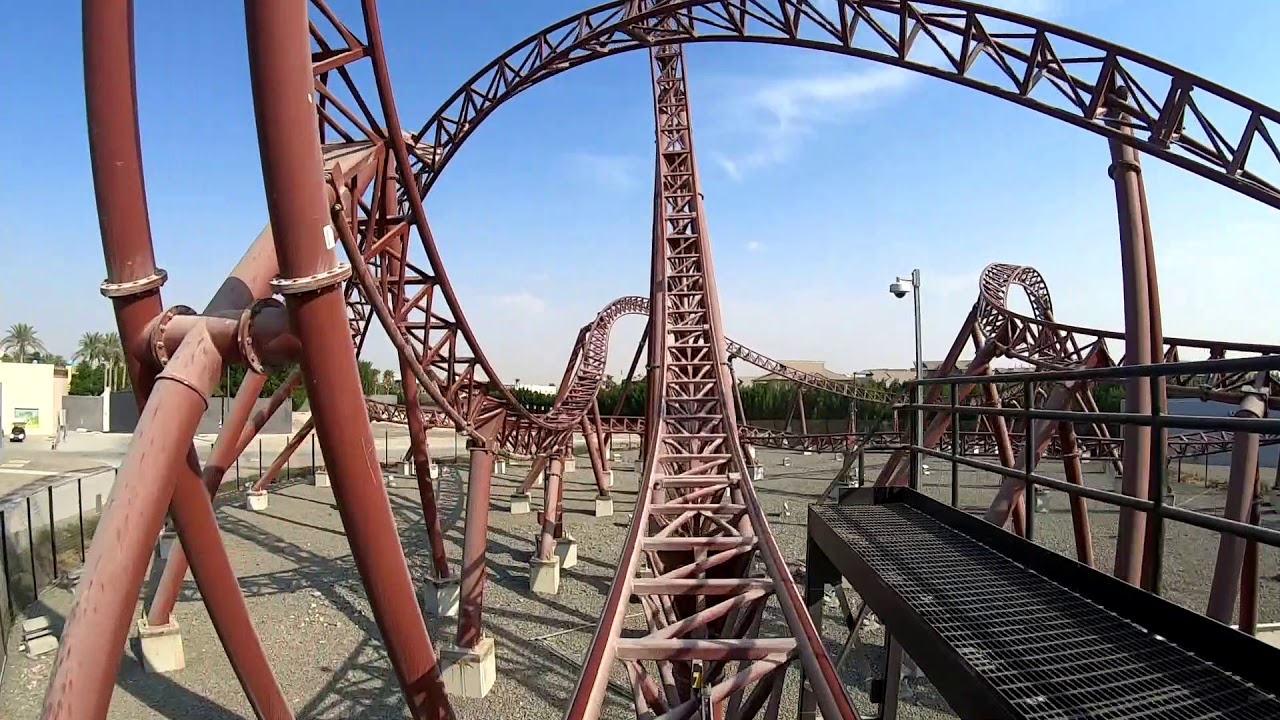 6. Fast and Furry-ous, Warner Bros. World Abu Dhabi
This one's specially designed to catch Road Runner! So, gear up to travel at high speeds, while your legs dangle along all of Warner Bros. The rollercoaster takes you on a fast, furry-ous race around a scenic Southwest American desert landscape, complete with authentic visual gags and plenty from the show. So get set for a wild tour rocketing high above the sandy dunes, blasting up and down hills, and zooming around banked turns.
Height restriction: 130cm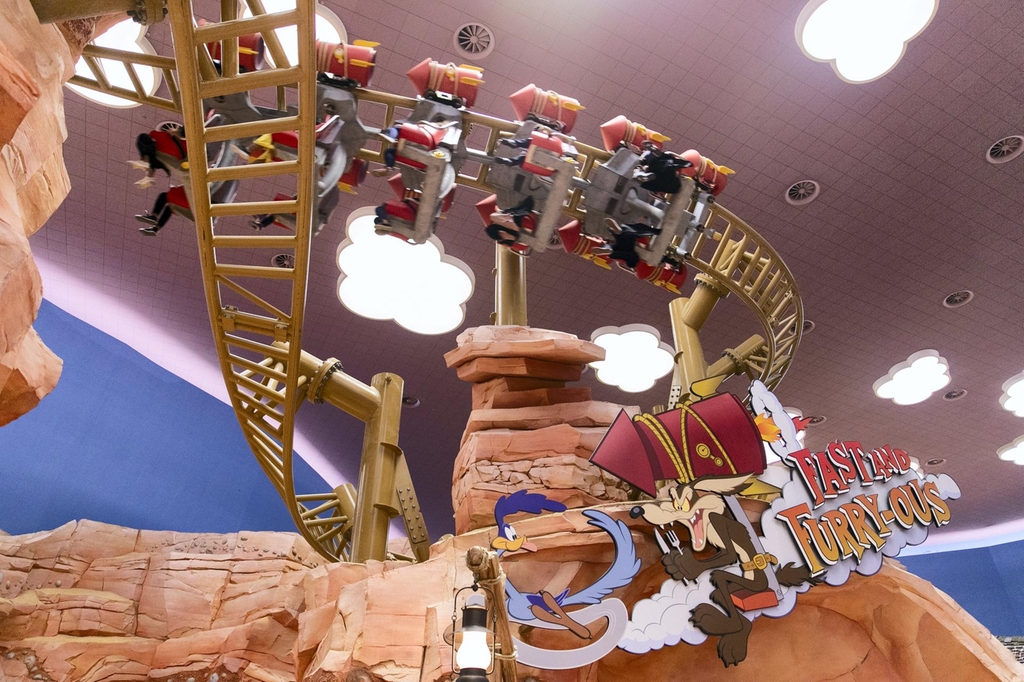 7. Spiderman Doc Ock's Revenge, IMG Worlds of Adventure, Dubai
If you're little one loves Spiderman, this one's just perfect! The ride let you swing through the city holding onto Marvel's famous web-slinger. And during the course, you'll also get to battle Doctor Octopus and stop him from stealing the city's energy supply. This is one ride you won't want to end.  The ride reaches crazy speeds and it's mostly in the pitch dark- so you won't have an inkling of what's ahead.
Height restriction: 1.20m or 1.05m if accompanied by an adult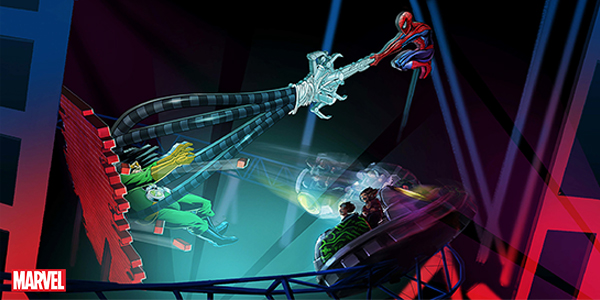 8. Velociraptor, IMG Worlds of Adventure, Dubai
This one's the mother of em' all! Thrill seekers will reach a height of 124.7 feet at 62.1 mph in two minutes and 20 seconds. The ride launches from the prehistoric jungles of the Lost Valley- Dinosaur Adventure and by the time you realize, you're almost about to tear into the desert of Dubai. The best part of the ride is its transition from indoor to outdoor. The roller coaster is 3,465 feet long and has a 105-feet tall loop, a twisted horseshoe roll and an in-line twist. In short, this one will have you screaming from the start, so not for the faint-hearted!
Height restriction: 1.30m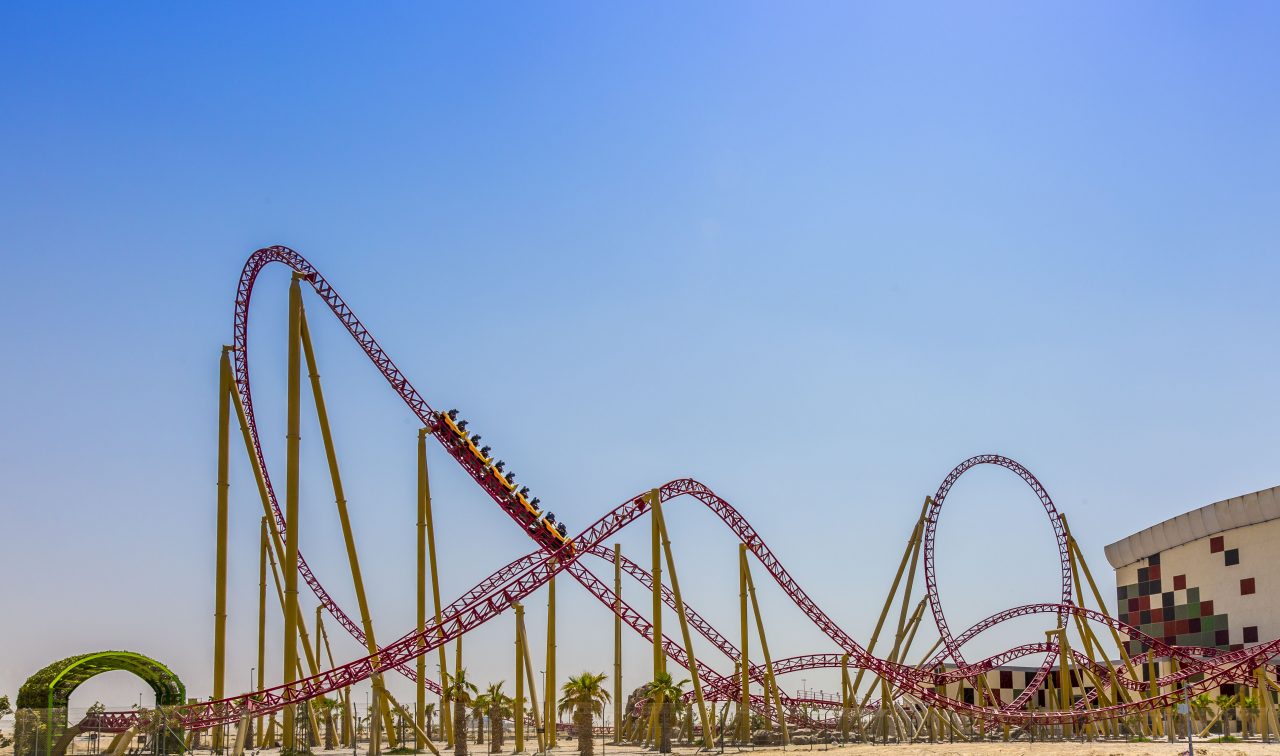 9. Cheese Spin, Warner Bros. World Abu Dhabi
Everyone's favorite house cat Tom and cheeky, quick-witted mouse Jerry tangle over a delicious morsel of cheese through a dark, UV-lit space. Throw in an epic chase full of twists, turns and hilarious havoc and you have a winner of a rollercoaster. The ride starts rather slowly, but as you glide upwards, you will know there's a lot more you probably didn't sign up for. Besides, this one has the cart spinning round uncontrollably- so do this before lunch!
Height restriction: 1.10m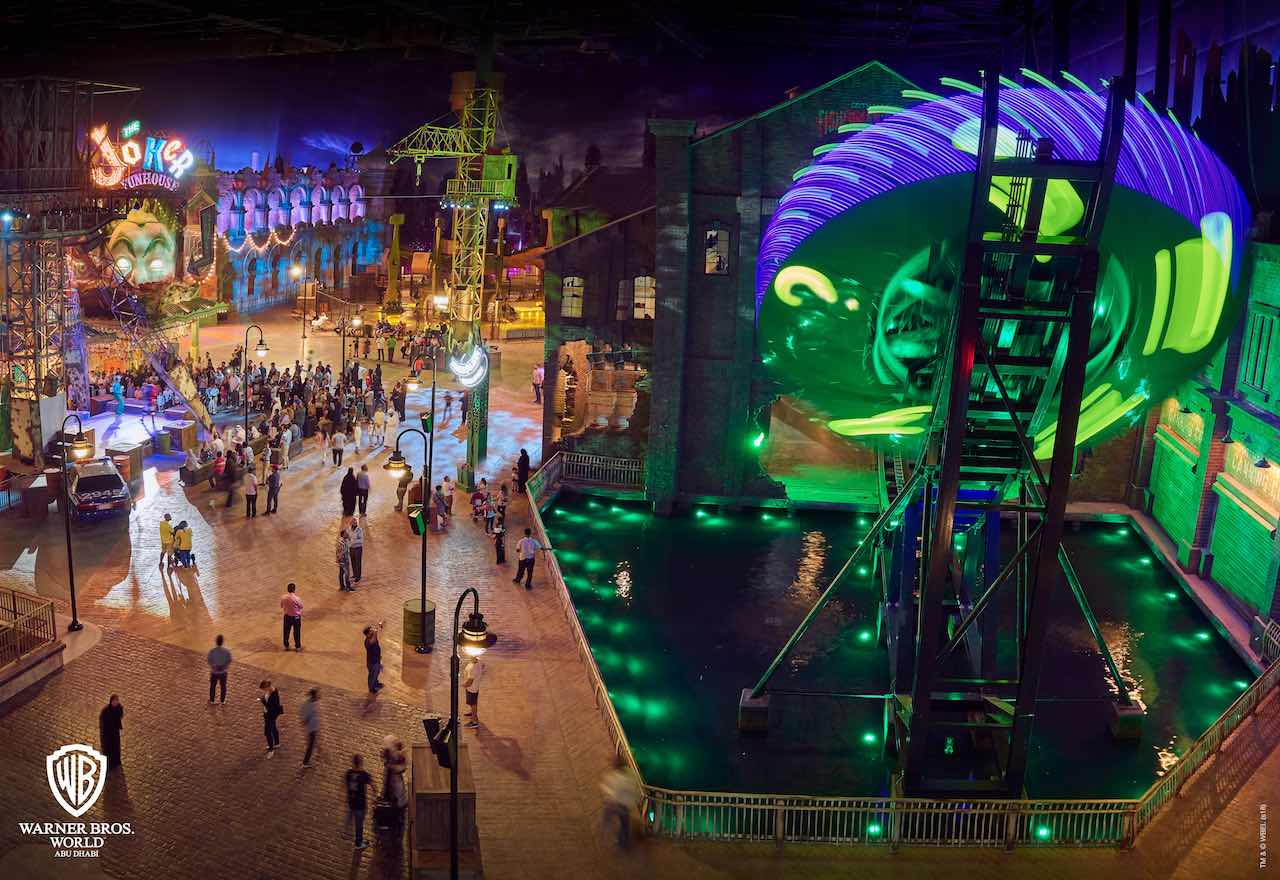 10. The Dragon, LEGOLAND Dubai
This one's perfect for beginners. The family-friendly ride comes with plenty of twists, turns as well a stunning aerial view of the theme park. The ride takes passengers to the top of the castle, making them duck, dive and twist as they travel through the depths of the King's Castle at a speed of 60 kilometres per hour. Well, in a nut shell, this one's not a very dangerous dragon to ride!
Height restriction: 130cm or 120cm if accompanied