The long weekend is here. If you don't have plans to head out of the city, eat your way right through the city! We've got a list of the finest and the best new restaurants to try out in the gallant city of Mumbai.
1. House of Nomad, Bandra
As our Editor-in-chief, Kamiya will tell you, go to House Of Nomad for the exceptional cocktails. Where else will you get a Channel No. 6 with an edible lipstick? House Of Nomad is located in Taj Land's End but don't be fooled by the address. A beer costs only ₹200!
2. DIVE, BKC
Dive straight into great food and a fun, chilled out ambiance at BKC DIVE. The food here is fabulous and we love their modern take on traditional dishes. Rice papads, khichdi – the works. The interiors are quite dark so you're not going to get any great pictures unless you're willing to resort to blinding flashes.
Read the full review here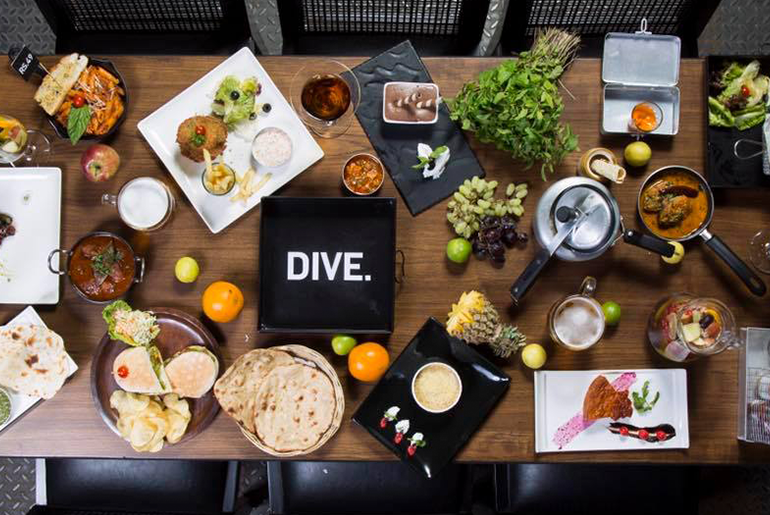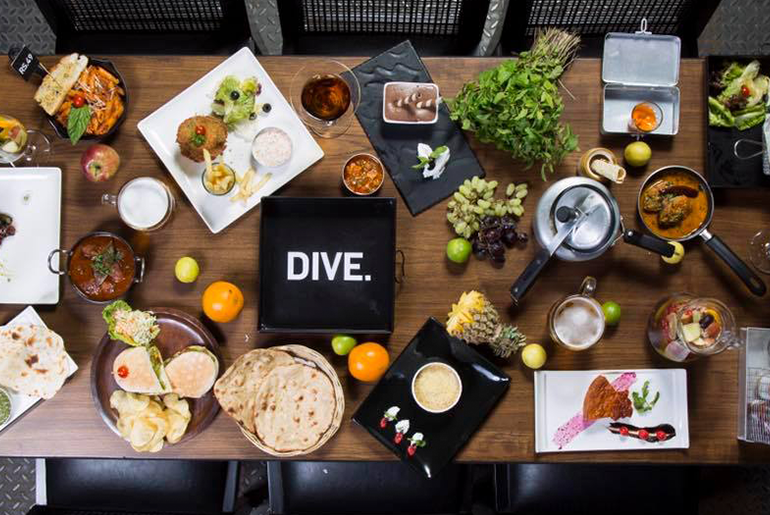 3. Bombay Brasserie, Worli
I hate to admit it but SoBo really does know how to party. Bombay Brasserie has got everything right from its great Insta worthy interiors to the delicious, soul-filling food. Their alcohol is served in little pahua bottles that are so cute, they look like something Twinkle Khanna would use to serve water to her guests.
Read the full review here
4. Arth, Bandra
Talking about artsy places, this one has its interiors designed by Gauri Khan. Just launched a few days back – Arth is distinguished by the fact that it is a gas free kitchen. It seamlessly blends traditional cooking styles with contemporary plating.
Read the full review here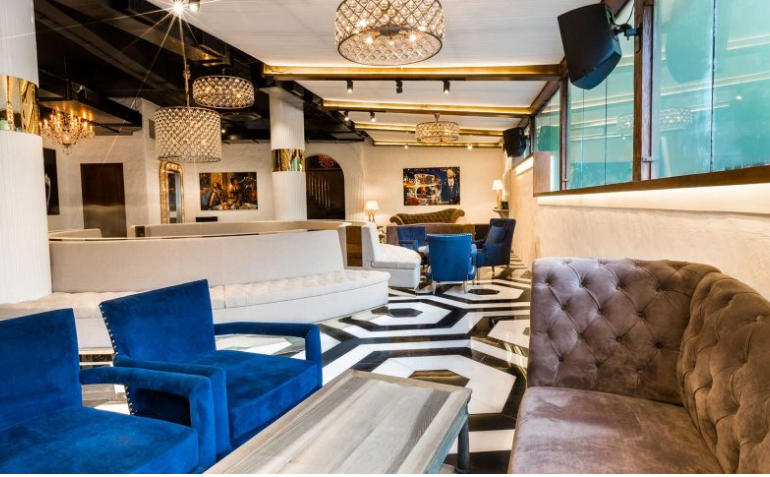 5. KODE, Kamala Mills
If there is one place that you have to check out this weekend, it is KODE. I speak about it like a teenage girl with a crush. The food is phenomenal and you'd expect nothing less from Zorawar Kalra (the man behind Pa Pa Ya, Masala Library, MasalaBar). The highlights are the amazing cocktails that they serve course-wise. Each cocktail comes with its own starter and dessert.
Read the full review here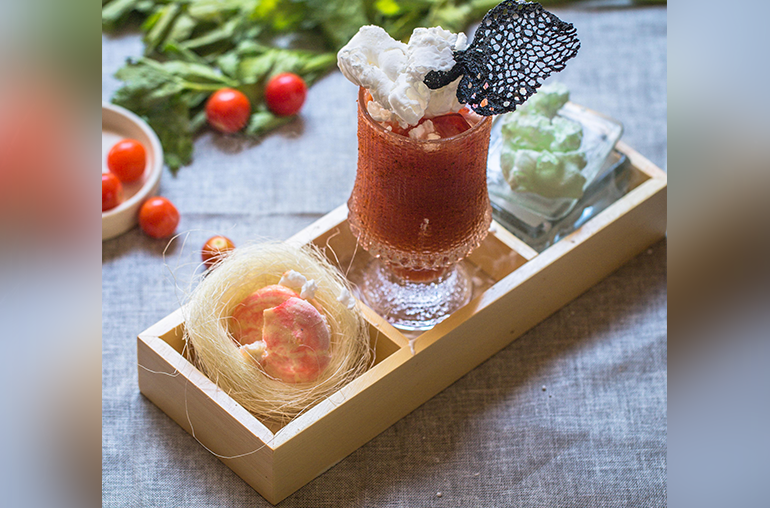 6. Fish N Bait, BKC
So what if you can't travel across the seven seas? You can definitely eat fish from all seven at Fish N Bait in BKC. They've got lobsters, crabs, seafood broth, prawns and the works. Perfect for a fishy affair, go here for a great meal.
Read the full review here
7. Slink & Bardot, Worli Village
A quaint little cottage in Delhi, this has been converted into a French restaurant. The perfect place for cute meets and first dates. This weekend, muster up the courage and ask him/her out. E can't think of a better place to go on a date. The cuisine is French in its truest form. The place is run by Nick from Canada and Chef Alexis from France.
Watch our video review in a minute here
8. Burn, BKC
The new party haven, Burn is your place to set the dance floor on fire. Dim lighting and wooden paneling sets the tone for a night of drunken mayhem. PS: Don't go without trying the amazing Bouillabaisse. I could consume a bucket of it!
Read the full review here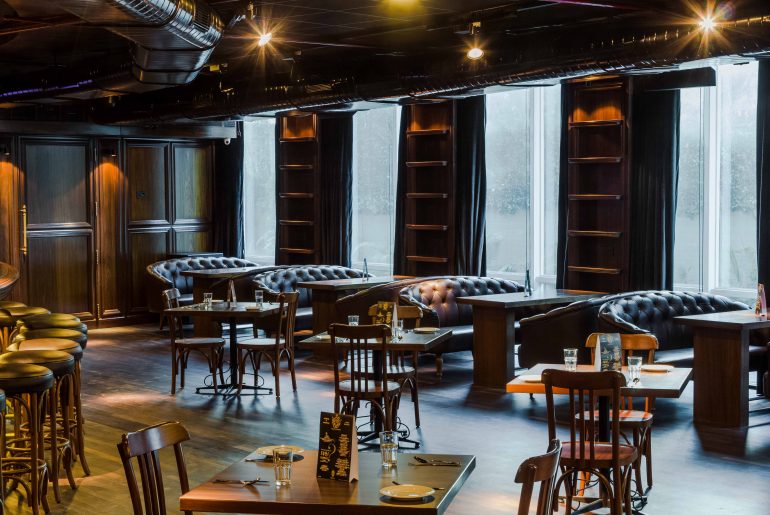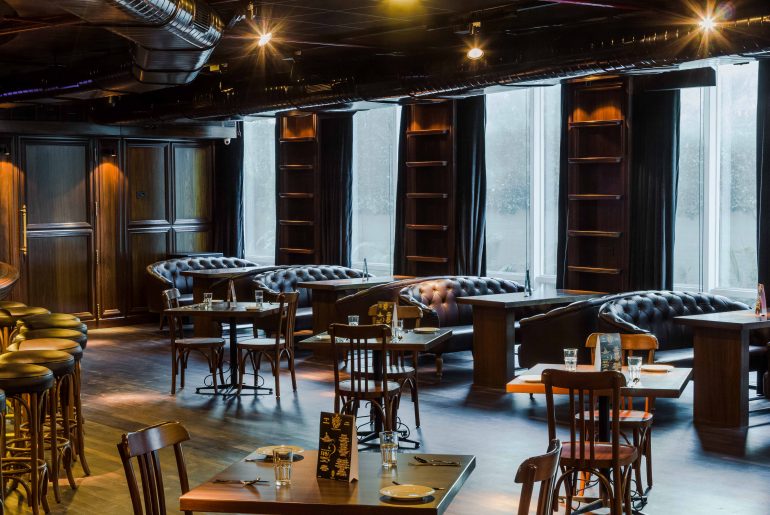 So, ladies and gentlemen – where are you heading to this weekend?
9. Lord Of The Drinks, Andheri West
Like the name suggests, it is time to reign supreme over alcohol and some great food. The music is quite great as well and you can dance till you drop (either out of exhaustion or the drinks). The service is fantastic and we love the way the drinks come served in fancy glasses.
Read full review here
10. 10 Downing Street, BKC
Aah ladies, this one's for you! Girls night out? Bachelorette? Anything you want – 10 Downing Street is the place to be. Also, makes for a great weekend party place. Shake some booty and live it up!
Read the full review here
LIKE Curly Tales on Facebook | Instagram | Twitter
You can subscribe to our newsletters