Now that we know The Top Ten Things To Do In Prague and the fact that How Cheap Is Prague, its time to tell how to do it all in the most efficient way. Curly Tales, Chief Travelling Officer, Kamiya Jani travelled to Czech Republic with the tourism board and here's a detailed look at how she managed to do cover the entire country in just 5 days!
Best Time To Visit 
The best time to visit Czech Republic is the early fall or spring months (second half of May as well as June and September). The weather is pretty favorable at that time, plus you won't face higher hotel rates (higher rates in summer). During these months, not only is the climate favorable but due to the temperature not being at extremes, you will be able to interact with the locals nicely. There will plenty of exhibitions, festivities and fairs around the same time owing to the influx of tourists. 
Apart from that, the Christmas season is also a popular time for Czech Republic. Due to the festivities involving the Christmas market and NYE celebrations, Czech Republic shines among the tourists.
India To Prague Flights
There are no direct flights. The flight usually has a stop-over at Istanbul, Doha or Paris and then moves on to Prague. The Doha and Istanbul route takes about 13 hours and the Paris route takes about 16-17 hours.
Approximate airfare from Mumbai to Prague: ₹40,000 (round trip)
Visa
To apply for a visa to visit Czech Republic, you need a Schengen Visa. Unlike other European countries where you get a tourist visa for six months, Czech approves visa only as per your travel dates. So do keep a buffer of extra days incase you wish to extend your trip. It takes about 15 days to get the visa.
Documents necessary for visa:
1. A valid passport (valid at least for the next 6 months)
2. Flight tickets + itinerary
3. Photographs of the applicant
4. Any overseas insurance etc
5. Last three years income tax returns
6. Leave letter from your company
7. Bank statement for the last six months
Visa cost: ₹7000 (approximately)
Currency
1 Krona is equivalent to 3 Indian rupees but you won't be able to exchange Indian currency there. So its best to carry Euros or USD to convert the same to Kronas. Prague, however is quite cheap and reasonable despite the currency exchange.
Kamiya Jani tells you how you can make the most of Czech Republic in just 5 days:
Also read: Prague Is The Cheapest Destination To Visit In Europe And Here's Why
Day 1:
Explore The Local Markets Of Prague
Relax for some time, bundle up in four layers as the temperatures go as low as -2 degree celcius in December and head to the gorgeous Christmas market. Remember all those movies you watched on television about a magical winter wonderland, filled with happy faces and Christmas baubles? We're pretty sure it's all shot in Prague! After a long flight, its best to explore the local Christmas market, soak in the weather and the festivities around.
Elegant old houses, palaces and towers, cobble stoned streets and baroque squares in Prague are lit up in the Christmas spirit. Be it the old town square or a market place, the joy of Christmas is felt everywhere.
Also read: Top 10 Things You Can't Miss In Prague
Smart Tip To Stay Warm
The air of merriment, joy , christmas decor, snow clad stall, baubles are picture perfect. The local stalls sell a delicious trednlik – a sweet bread of sorts and mulled wine rich in spices to warm you up.
The aura of the place is unforgettable and it is filled with enchanted visitors. You can experience traditional folks, artistic crafts, and colorfully decorated Christmas trees. 
Day 2 – Go Sightseeing
Visit the Old Town Square
 Located between Wenceslas Square and the Charles Bridge, Old Town Square is a historic square in the Old Town Quarter of Prague. It is the best place to soak in the view and vibe of Czech Republic. 
Take A Walk In  The Largest Castle In The World
A UNESCO monument with history dating back to over a 100 years. As per Guinness Book of Records, Prague Castle is the largest ancient castle in the world. It is also the official office of the President of the Czech Republic. It houses a church, hall, structures and gardens.
Ginger Bread Museum
Strolling around the city of Prague, I came across a tiny shop called the Gingerbread museum where I could put the artist hat on! It was so much fun and this is what I created!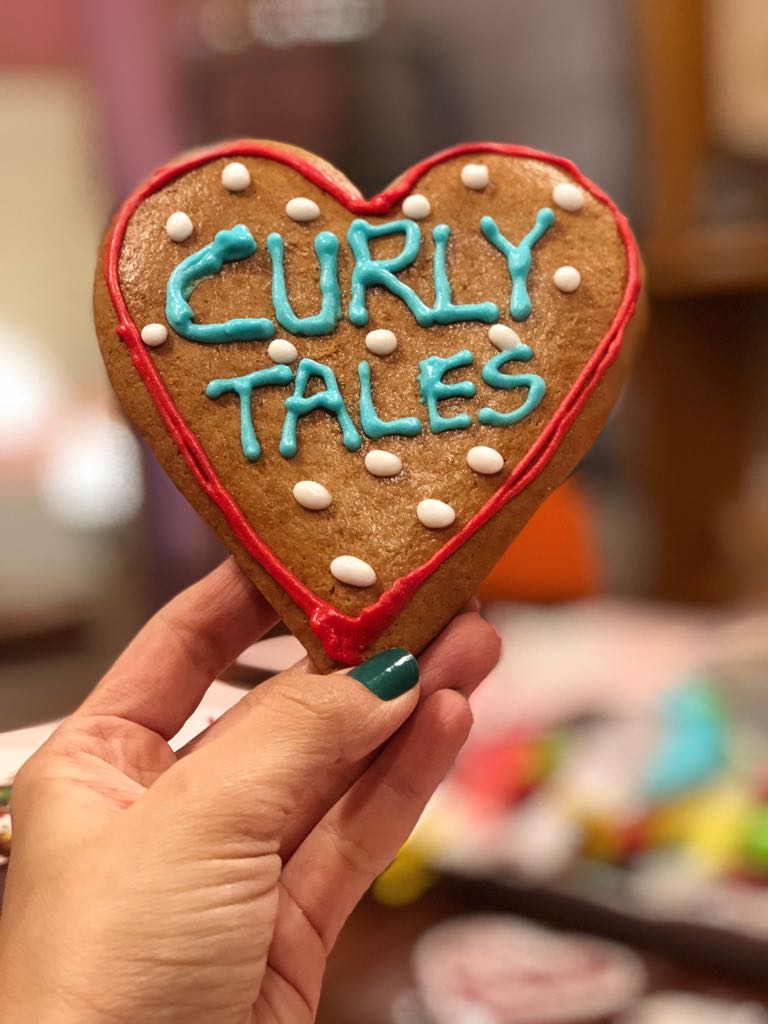 Drive Around In A Vintage Car Museum
The best way to explore the city of Prague is an a gorgeous vintage car ride. Picture this, a castle in the background, snow covered streets and being driven in a gorgeous vintage car.
Visit The John Lenon Wall
You can't miss out on the John Lennon Wall. Once a normal wall, since the 1980s it has been filled with John Lennon-inspired graffiti and pieces of lyrics from Beatles' songs. The wall continuously undergoes change and the original portrait of Lennon is long lost under layers of new paint. Even when the wall was repainted by some authorities, on the second day it was again full of poems and flowers.
Spend An Evening At Charles Bridge
Next on the list is Charles Bridge. The only connection between Old Town and Prague Castle, due to this bridge, Prague became the important trade route through Eastern and Western Europe. The Charles Bridge is 621 metres (2,037 ft) long and nearly 10 metres (33 ft) wide. 
Day 3 – Prague To Brno
Travalling by road is probably the best idea to travel from Prague to Brno. The road trip is gorgeous with snow on both the sides and christmas trees with real snow. You can't complete the tour of Czech Republic without experiencing the local Brno City. It is the second largest city in Czech Republic and the capital of South Moravia. It is more like a student city of Czech Republic. Brno expertly blends its rich history with modern day innovation. It is a city filled with galleries and museums, but also cafes and high-end clubs. In Brno, you can see the opulent Baroque churches and also modernist exhibition grounds, plague monuments, fountains and palaces of the nobility, a monumental neo-Renaissance theatre, and many jewels of Functionalism. 
Also read: When In Prague, Stay At The Luxurious Corinthia Prague At Just ₹6000 Per Night
The Mint Master's Cellar is the historical basement which was discovered during the survey of the Brno underground in 1999. In 2007 the basement that was formerly located underneath the townhouse owned by mint master Bruno and, later, burgher Mikuláš od Věže, was opened to the public. Three years later renovated cellars of the New City Hall were connected to it.
Europe's second largest ossuary wasn't discovered until 2001. It is the sheer amount of skulls, bones and skeletons here, second only to the Catacombs in Paris, that make the Brno ossuary especially significant. 
The Brno Astronomical Clock is a black stone monument in Brno, Czech Republic. Every day at 11:00 it releases a glass marble, which the spectators can catch from one of four openings in the monument and they can take it with them as a souvenir.
The Christmas market in Brno is worth visiting! With better stalls, and more options to choose from, it would make your Instagram feed absolutely mesmerizing.
If you're thinking about nightlife scenes, Brno will keep you entertained till the wee hours of the morning. It has exciting places to visit the Bar That Doesn't Exist. With tailor-made cocktails and mouth-watering food, you're sure to have a great time!
Day 4  – Olomouc City
This city is full of history, Baroque beauty, and reverence for God. With each step, you are surprised by the large number of important and majestic monuments – imposing and picturesque churches, rich palaces of the burghers, monumental monasteries. The plague column of the Holy Trinity is also something you can't while you're there. It is registered in the UNESCO World Heritage list. Also visit the Archbishop's Palace, one of the most valuable Baroque buildings in the Czech Republic.
Olomouc City's Christmas Market is one of a kind. Giving you all the winter feels, this market comes with shopping and entertainment combined! Spend your day shopping for all the festive delights and end it with a yummy meal here. 
Most of the city's appeal comes from the serenity it provides to the tourists. It isn't as populated as Prague or Brno, so you can get a chance to explore the city without the hassle of traffic or a large crowd. Enjoy your travels here with a pinch of peace added. 
Day 5 – Back to Prague
Visit the sex museum
If you like it kinky, Prague has a Sex Machines Museum equipped with a collection of sex devices. The official website of the Sex Machines Museum describes itself as "an exposition of mechanical erotic appliances, the purpose of which is to bring pleasure and allow extraordinary and unusual positions during intercourse". Basically, it is a museum solely dedicated to sex machines. 
Beer Spa
Prague also offers the unusually calming 'beer spa'. Great for your skin's rejuvenation and probably the famous trend in Prague in today's time, the beer spa is an awesome amalgamation of booze and a skin cleanse. Immerse yourself in a pool of alcohol – quite literally!
Also read: Here's Why You Should Try Out The New Beer Spa
Dinner Cruise
Looking for a romantic dinner with bae? Take her out on a river cruise and enjoy a candle lit dinner by the streaming water. The ambiance would be perfect to pop the question or celebrate an anniversary. 
Prague is everyone's paradise. Whether you're travelling with bae, travelling solo or just going out with family – Prague is the perfect European country to start with. Do I recommend it? ABSOLUTELY!
*Kamiya Jani, Chief Travelling Offer, as a part of a FAM trip to Czech Republic*
LIKE Curly Tales on Facebook | Instagram| Twitter
You can also subscribe to our newsletters