Have you visited Mussoorie and all satisfied? Then, why don't you visit these less-crowded hill stations near Mussoorie itself! They have great vibes, lovely spots to unwind yourself and have a great weekend getaway. And, if you want to spend time with your bae, these hill stations will be perfect for a romantic getaway too. Read on to find these hill stations near Mussoorie which you can visit for a good vacation time –
1. Landour
Just 30 minutes away from Mussoorie, this place is the perfect spot for a picnic day. It is less crowded and you can spend the day talking, playing and having a great time under the sun. And don't miss the sunsets here!
2. Lansdowne Hill Station
TBH, Lansdowne is still undiscovered as compared to the other hill stations in Uttarakhand. It is less than 200 km away from Mussoorie. It is the right place for your personal retreat if you wish to engage in meditation, spend some me-time and witness nature's true glory in its sunrise and sunset views.
Also Read – Hyatt Regency In The Foothills Of Mussoorie Offers Spectacular Views Of The Garwal Hills
3. Khirsu Hill Station
This hill station in Uttarakhand is one of the less crowded places and you can enjoy the quiet atmosphere to the fullest here. The pine and oak forests make the hills as cool as ever. And you can visit this place across the year. A few places which are a must-visit are Khirsu Forest and Jwalpa Devi Temple. Again, Khirsu is located approx 200 km from Mussoorie.
Also Read – Planning A Weekend Getaway To Mussoorie? Check Out The Latest Guidelines Here
4. Chakrata
It is a renowned tourist destination and people love the picturesque views that this place has to offer. You can go trekking, and birdwatching and have a soul-soothing experience that you'll remember for a lifetime.
5. Bhimtal Hill Station
The Bhimtal hill station is not as famous, so you will be spared from the maddening crowd that greets Nainital every year. Bhimtal is an idyllic place, that has quiet spots you can wander through and have a more peaceful vacation. Bhimtal is just 340 km away from Mussoorie.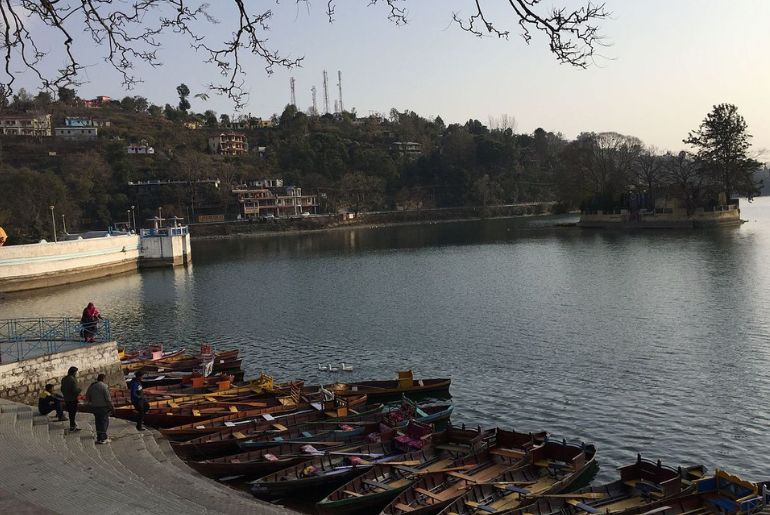 Also Read –This Luxury Campsite With A Pool In Mussoorie Offers Rooms At Just ₹1000