You think you have seen weird ? Well, these restaurants take weird to another level. From getting served in the dark to eating in toilet bowls these give you the experience you never thought you would ever get.
1. Cabbage & Condoms, Bangkok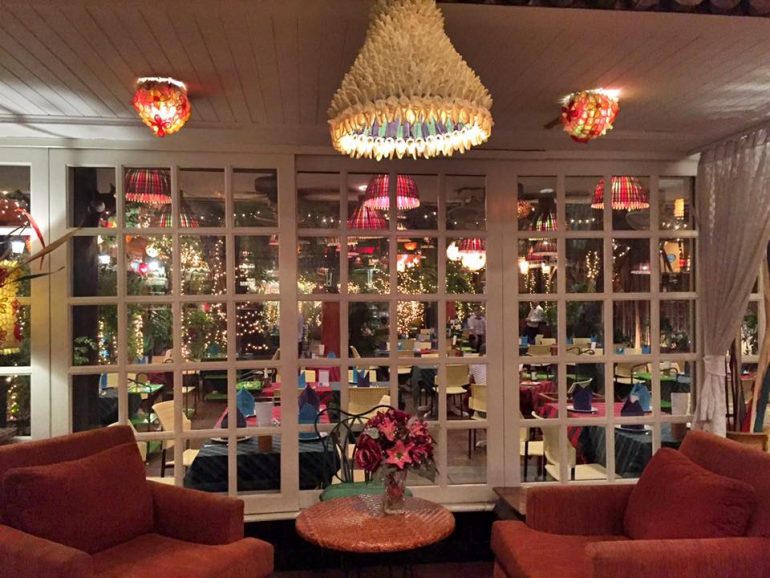 The name Cabbage & Condoms comes from this tiny vegetable stand where vegetables were sold along with T-shirts, key chains, condoms, and oral contraceptives. From a small vegetable stand it went on to become this restaurant that can comfortably seat 400 guests at one time. As you enter the restaurant you see 'condom characters' , one of them being Captain Condom.Cabbage & Condoms operates as a "Business for Social Progress" and all profits support programs like primary health, education, HIV/AIDS, rural development, environment and water preservation etc.
Acknowledged as one of the finest Thai restaurants in Bangkok, Cabbage & Condoms serves you with some outstanding dishes such as the Massaman Curry.
2. Modern Toilet, Taiwan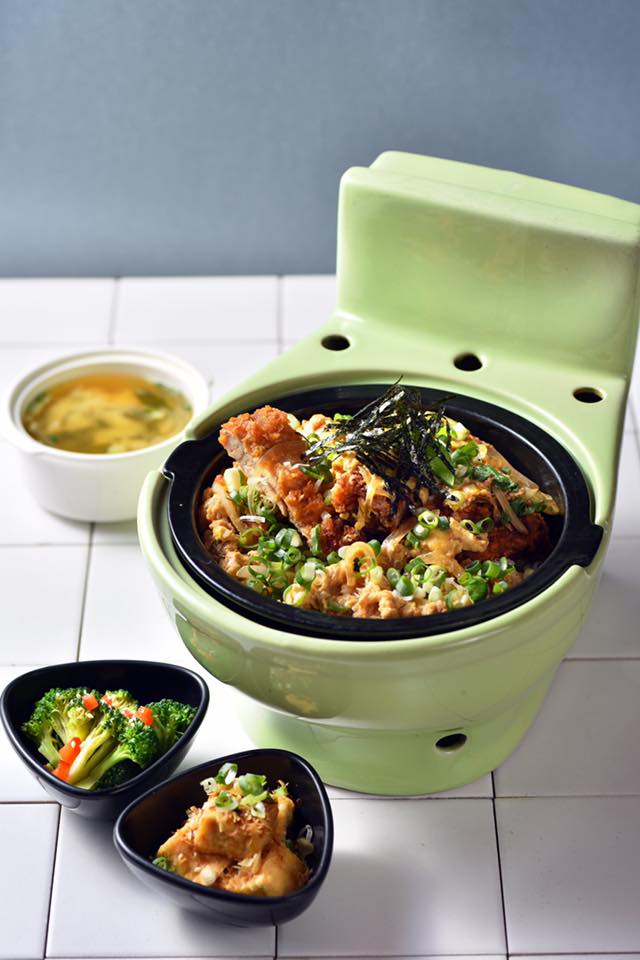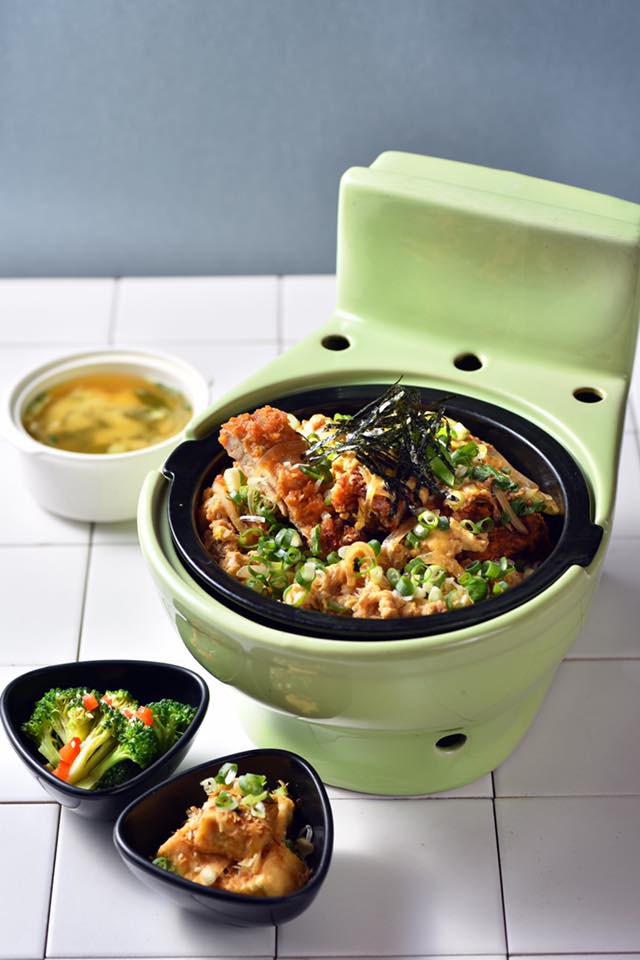 Modern Toilet, located in Taiwan, serves you food in toilet pots. Yup, you read that absolutely right. We actually wouldn't be surprised if you asked them for tissue paper and they handed you toilet tissue rolls. The whole million dollar idea of serving in a toilet bowl came to the owner when he was reading a newspaper whilst sitting on the toilet – we guess that shit was worth it. Initially, it only sold chocolate ice cream in containers shaped like a squat toilet. However the restaurant caused a stir in Taiwan with its humorous resulting in it becoming a fully-fledged theme restaurant.
If the ambiance at this place doesn't give you the feel of a toilet then we don't know what will. There are toilets hanging on the walls, the delicious ice cream is shaped like poop.
Also Read: Delhi To Be The Most Populated City In The World By 2028
3. O.NOIR, Toronto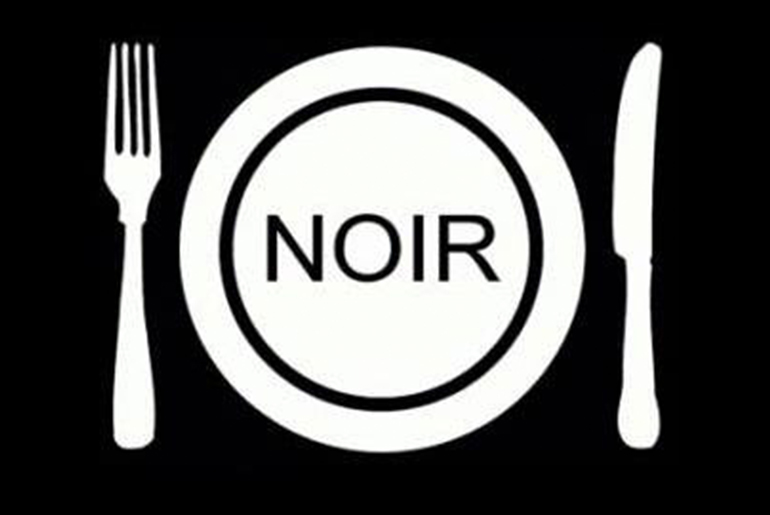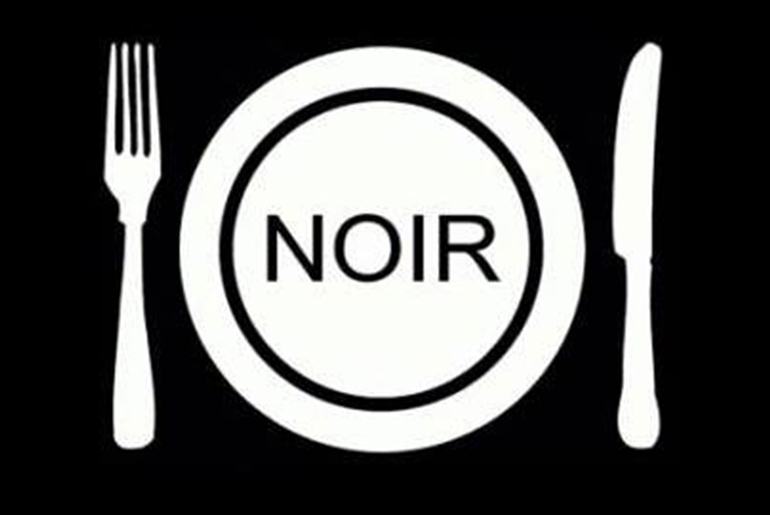 O.NOIR Toronto invites guests to experience food, drinks, and conversation as never before – without the use of sight! The owner believes that when you eat food in the dark, your remaining senses are heightened to savour the smell and taste of food. O.NOIR however does more than just stimulate these senses, after an hour or two in complete darkness (no flashlights, cell phones, matches, cigarette lighters, or luminous watches), customers gain a better understanding of what it's like to be blind – just like the restaurant's team of wait staff consisting entirely of the visually-impaired.
Also Read: The Ocean Around Mumbai Is The Most Polluted In The World
4. The Bubble Room, Florida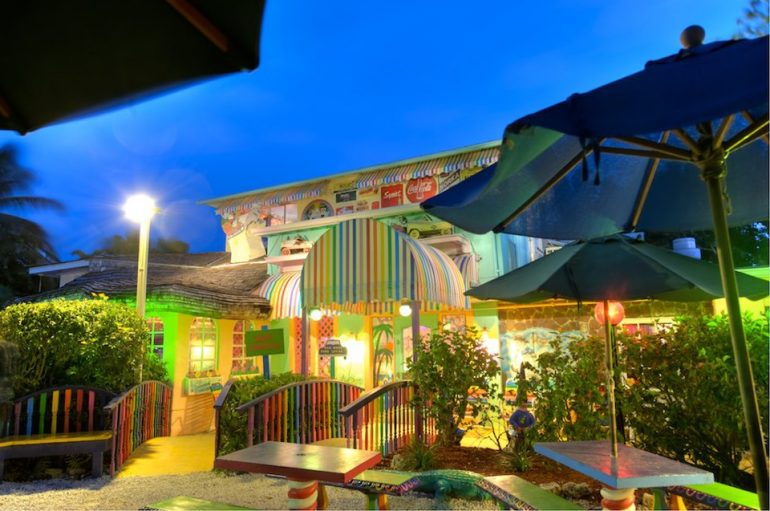 The Bubble Room, the world famous restaurant,  followed a very modest beginning of just a few tables in the front room of the home of the Farqhuarson family.  Starting with old toys from the 1930's and 1940's as its décor in the one room, today's famous multi- theme restaurant slowly took shape.
Many of the original items are still seen here today along with the moving trains now on all three floors added for kids (of all ages). Popular with the many visiting stars of cinema in its early years, photographs soon began to adorn the walls and grew to the profusion of old idols and scenes from the big screen, now seen around you on every available wall space.
Also Read: The World Is Running Out Of Tequila!
5. Ithaa Undersea Restaurant, Maldives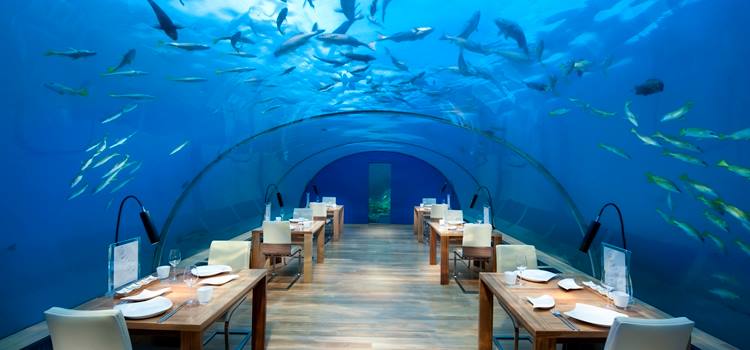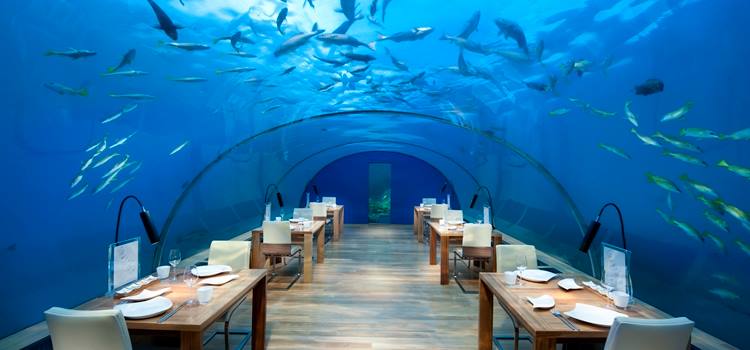 Ithaa Undersea restaurant serves you a 4 course meal literally in the ocean. Considered as one of the most beautiful restaurant in the world,  Ithaa sits five metres below the surface, offering a 180-degree panoramic view of the vibrant coral gardens surrounding it. At which other restaurant can you say "I ate in the ocean with the fishes."
Also Read: Travel The World And Get Paid To Drink Gin Too!
LIKE Curly Tales on Facebook | Instagram| Twitter
You can subscribe to our newsletters