Under 140 Characters
When the most favourite season of India – The Mango Season – is upon us, it's time to step out and build memories.
Mango Mania
Come March and we're ready to plunge into the mango craze head on. With such feverish eagerness, we await this time of the year. Whether it's relishing the fleshy fruit, having zesty mango pickles, slurping on mango shakes, wolfing down ice creams or adding it to dishes, it's only mango on the mind. Well, it's not called the King of Fruits for nothing.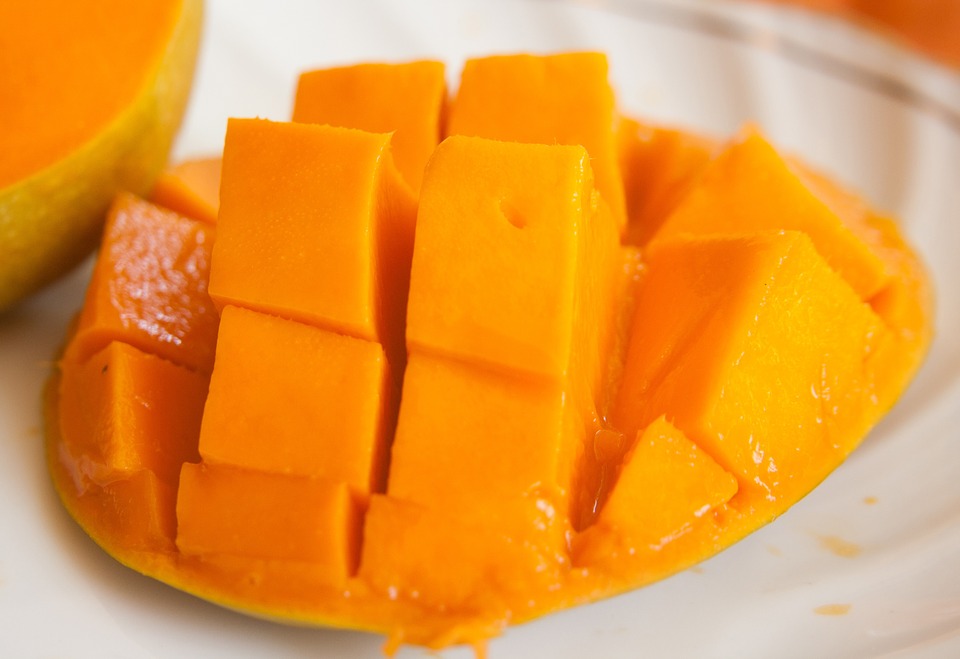 Since it's King, it's got to have its palace. And in India, our beloved mango has many. There are farms and festivals across the country that house and celebrate this fruit. Come, let's explore the choicest 5, from which you can have your pick of the season.
1. Dwarka Homestay, Sindhudurg, Maharashtra
Nestled in the midst of a lush organic orchard, Dwarka Homestay is a sheer beauty. It offers you the enviable combination of Sindhudurg's natural beauty and home-like warmth. Reaching the place is easy, as it is a mere 5-minute drive from the Sawantwadi railway station and on the main Sawantwadi-Vengurle road.
Spread across 15 acres, it has more than 200 alphonso mango trees, along with coconut, cashew, banana and pineapple trees. Vegetables are also grown here, and they are used in preparing authentic Malvani meals for you. Within the premise, there is a dairy farm too that is home to Jersey and Holstein cows. For your stay, there are spacious double rooms with all the modern day amenities. While you stay here, do the orchard tour and learn all about mango cultivation. And apart from devouring the fruit, which obviously is your trip's main crush, try some local activities as well. Like, visiting a pottery village, attending a bamboo workshop or picking up the art of mat weaving. For more touristy activities, you can head to the virgin beaches, ancient market places, palaces, forts, waterfalls, monasteries and other popular sites in its vicinity.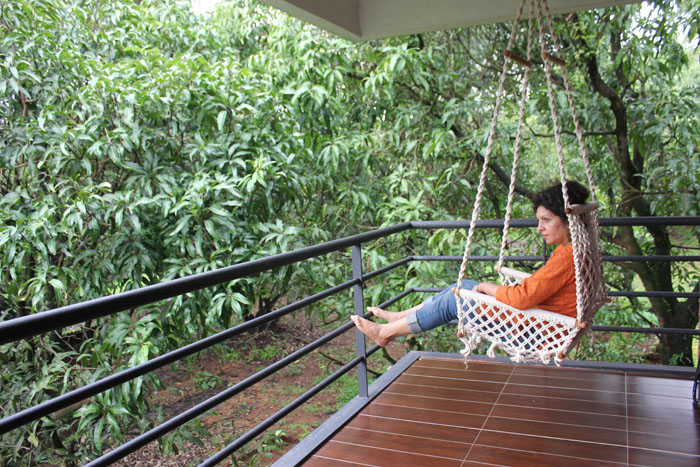 Rated as the No. 1 homestay for 3 consecutive years on TripAdvisor, Dwarka Homestay is a place worth experiencing. Room rates start from Rs. 3,200 per night for two people. Packages with all meals included are available. Go on, check their website for all the details.
2. Chiguru Farm, Karnataka
Leave behind the buzz of Bengaluru, and drive straight into the embrace of a tropical mango haven. In just 1.5 hours you'll reach Chiguru Farm at the periphery of the Bilikal Forest, south of Bannerghatta National Park.
Chiguru Farm is a treat for your eyes for as far as 25 acres. It's a beautifully designed and well-nurtured property that takes you close to nature. The organic farmland has a variety of fruit trees including the Badami and Mallika mango, chikku, guava, cherries, rose apple and more. The attraction at this time of the year is undoubtedly the mangoes. Tours are conducted during April to June which are much fun as they are informative. The 1 – 1.5 hr. tour includes a guided walk around the farm and the chance to pluck your own mangoes directly from the trees. You pay for what you pick and get well-packed, fresh-off-the-farm mangoes to take home.  
If you are planning to stay on, you're in for an amazing experience. As the accommodation has an instantly lovable rustic appeal. Made from compressed bricks, reused doors, windows and Mangalore tiles, it is a spacious 2 bedroom apartment. Split into ground and mezzanine floors, it comfortable sleeps 6-8 adults. Though the setting is rustic, the space has all the necessary modern amenities which make you feel at home. You get to enjoy traditional rural Karnataka cuisine, play village games and soak in the fresh, clean air. Sounds fun, right?
The 2019 mango tour is expected to start mid-April, so book one for yourself soon. Head to their website for more information.
3. Baghban Orchard Retreat, Uttar Pradesh
Isn't the idea of a quick getaway to a mango orchard insanely tempting? And when it's so easy to reach, why resist! Just 110 kms. from Akshardham Temple, New Delhi, is the stunning Baghban Orchard Retreat. A 2 hr. drive is all it takes to reach this luxurious property in Uttar Pradesh.    
Baghban Orchard Retreat is sprawled across 15 acres of a mango orchard and has nature blossoming in every corner. The 3 bedroom villa with balconies makes for a decadent stay, offering you sublime views and countless breaths of fresh air. The place is endowed with plenty of exciting facilities like kids' play area, games room and swimming pool. There is a dedicated space for adventure activities like paintball and rappelling, and you can also enjoy cycling, horse riding, bullock cart rides or learn pottery. Is it any wonder that this retreat has won the Certificate of Excellence from TripAdvisor for 3 consecutive years, 2014, 2015 & 2016!
Avail of the 1 night packages at Rs. 8,000 plus tax for two people and make this mango season more memorable. Browse their website for more details.
4. International Mango Festival, Delhi
Can anyone ever have enough of mangoes? Knowing the answer to this rhetorical question has probably led to annual International Mango Festival. Organised by Delhi Tourism and Transport Development Corporation, this renowned festival started way back in 1988.
It is held at the renowned Talkatora Stadium in Delhi and is a not-to-be-missed opportunity. After all, there are more than a 1000 varieties of mango on display from all over India. From the traditional Alphonso, Langda, Dussehri, Fasli, Bombay Green, Sindheri, Chausa to the new hybrid variety, they are all present at this mango carnival. Try whichever mango you want, which would mostly be all of them! As if this wasn't exciting enough, there's more. Mango eating competitions, mango quizzes, children's shows and mango folk performances. You'll love every moment of it. So get ready to live your mango love from 9th to 10th July 2019.
5. Bengal Mango Utsav
West Bengal is another state that has its heart set on the mango. And about 400 varieties of mangoes are grown in this eastern state of India. To showcase the rich mango diversity of the region, the Food Processing Industries and Horticulture Department organizes the Bengal Mango Utsav in association with Indian Chamber of Commerce (ICC). Held at the popular New Town Mela Ground, this 3-day festival brings together 100 varieties of mangoes and mango products under one roof. The items on display are available for buying, and that's a major draw for all mango enthusiasts. There's even a cooking competition centered on mangoes for added thrill. This event is ecologically responsible too. It is a plastic-free event in tune with the Bengal Government's initiative to create awareness about environment protection. As you can see, being here is going to be doubly joyful. Head to the festival this year and let the mango bliss engulf your senses.