NYE is just around the corner. December 2018 will get over in no time and we'll welcome the new year. Are you planning for a getaway this NYE? If not, we've got something in store for all of you –
1. For A Romantic Getaway
Leave the worldly chaos, get on a Japanese chalet & set your soul free at Rumourss Sky Villa & Resort in Lonavala. This is India's first resort made on the lines of Japanese Tree House Chalets and it is clearly an architectural feature of Lonavala. Rumourss Sky Villas & Resort is an eco-friendly retreat towards the Bushi Dam on INS Shivaji Road Tiger Point in Lonavala. These chalets are erected on a single iron mast at a height of about 30 to 40 feet. We have heard that they even tremble gently and pleasantly at periodical intervals to give you the real feel.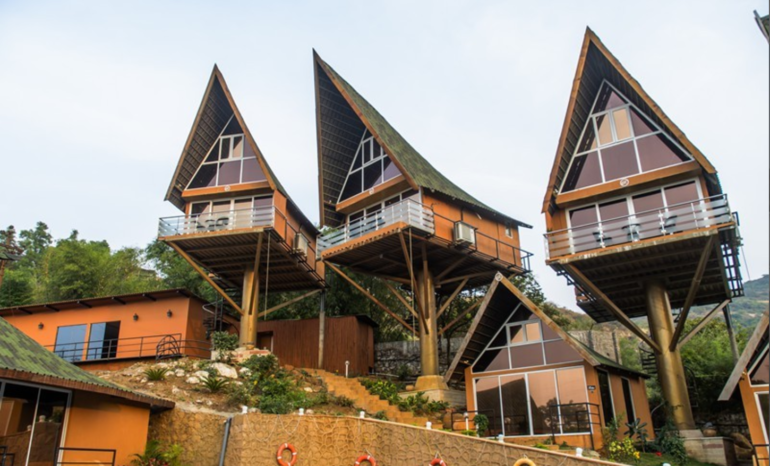 Where: Rumourss Sky Villa and Resort, INS Shivaji Road, Near Bushi Village Before Bushi Dam, Lonavala, Maharashtra
Contact: 098210 54823
How Much: Starts at ₹6300
Book here
2. For You And Your Gang
Casa Dios are exotic luxury pool villas where you can find your zen and rejuvenate yourself amidst serene nature. All villas are a sprawling 10,000 sq ft. with spacious rooms nestled away in the lap of luxury and can fit up to 12 people!
Casa Dios is built on three levels and each bedroom comes with a separate entrance giving you the privacy of a resort room along with a view of the pool.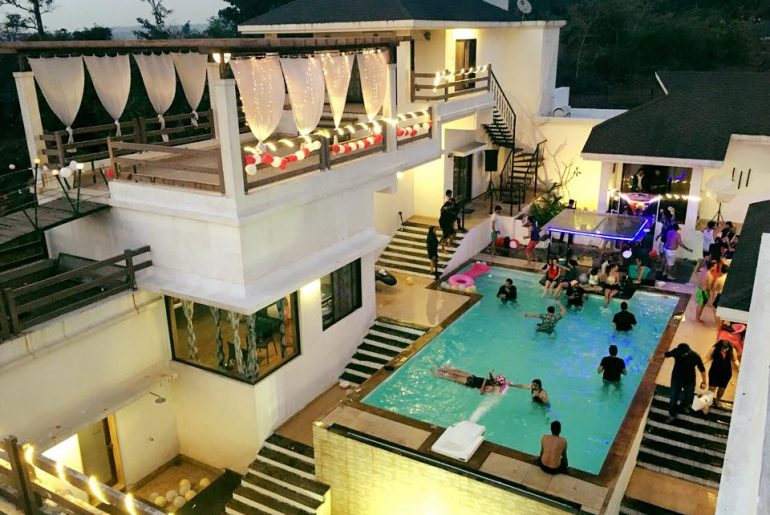 Address: Plot 18, Hill Stone Park, Khandala, Kunegaon, Khandala, Maharashtra 410401
Phone: 099306 69619
Tariff: ₹36,000 per night Friday, Sunday & Holidays, ₹45,000 per night​ Saturday
3. For The Adventurous Soul
This campsite at Wada near Mumbai offers a day full of adventures to give you a rustic feeling away from the city life. You can expect lots of obstacle courses, rain dance with music, flying fox, rope courses, Burma bridge, commando crossing and treks. Arrive at the campsite fresh in the morning and kick-start your day with a delicious breakfast.
To know more and make bookings click here.
Address: Wada, Maharashtra
Cost: ₹1,500
4. For A Staycation
RiverRock in Panvel is luxurious farm-stay overlooking a lazy river. A quintessential retreat less than a 2 hour drive from both Mumbai and Pune, and set in tranquil nature. It's perfect for a quiet romantic getaway, rejuvenating family vacation or a Lively Celebration. RiverRock is the perfect place to leave the life and the ways of the city behind and have a dialogue with nature.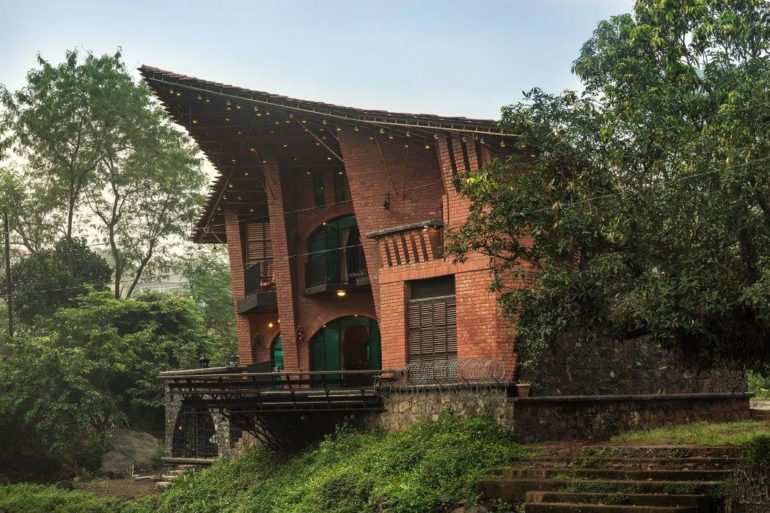 The property is an architectural masterpiece with a majestic living area, grand dining area, kitchen, 2 bedrooms, 2 baths, multiple balconies, and an outdoor jacuzzi. It's a perfect weekend retreat that sits on the banks of a bubbling river and can accommodate 8 adults.
Price: Daily tariff for the villa is about ₹7000-8000 [incl. of breakfast]
caretaker available on property.
Contact: 084240 40040
Where: RiverRock, Kalle rd, Karnala, Maharashtra.
Click here to book
5. For A Wine Lover
Behold wine lovers, Grover Zampa in Nashik has a perfect weekend planned for you. Know all about wine making & tasting at this vineyard all in a day's trip, just 3 hours away from Mumbai. Preparing over 20 varieties of wine, Grover Zampa in Nashik is spread across 33 acres. With the scent of freshly prepared wine all around, you can find out everything about the process of wine making, from fermentation to filtering, storing and bottling.
Address: Gat No.967 / 1026, At Post Sanjegaon, Taluka Igatpuri, Nashik – 4224
Contact: +91 9272 232 358
Price: ₹650 for a day trip