Under 140 Characters
Himachal Pradesh is a haven of nature and calm, the perfect getaway from the noisy city life. But have you been to these places left unexplored by many so far?
1. Renukaji, Sirmour District
When we think of Himachal Pradesh, we only think of Shimla, Kullu and Manali. But situated in the midst of the lush Indian Himalayan Forests lies the Renuka Lake and Temple unknown to many.
Legend has it that the lake is an embodiment of Renukaji, the mother of Parshuram ( 1 out of the 10 avatars of Lord Vishnu) and the wife of the sage Jamadagini. Indulge in water sports here and also visit the Mini Zoo just 2 km away for a wildlife safari!
2. Miyar Valley, Lahaul
Get the best of Himachal Pradesh and Ladakh in this far-off remote land of Lahaul, lies a valley of flowers, lies the Miyar Valley. With breathtaking views all around, it is perfect for those seeking solitude.
And for the adventurers, take the relatively easy trek from Khanjar Village down to the valley and get rewarded with the wonderful view. Government buses ply till Shukto from where Khanjar village is a 30-minute walk.
3. Rakkar, Kangra Valley
Overlooking the Dhauladhar range, you will find tucked away, the village of Rakkar. Surrounded by snow-capped mountains and a gurgling river below, it is the perfect spot to lose all your worries and breathe in the fresh mountain air!
Still untouched by commercial tourism, you can also choose to have a work vacation here with the therapeutic hills providing a rejuvenating experience.
4. Bir Billing
A quaint village in Himachal Pradesh, paragliding is very famous here. But apart from that, the town is left mostly unexplored. Take a walk and discover one of many pretty cafes and visit the Monasteries here.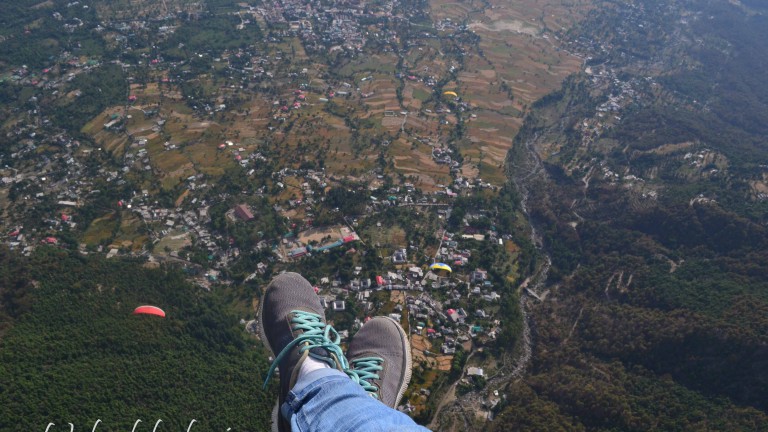 It is just the place for you if you want to unwind and read a book amidst sublime mountains and clean air.
5. Andretta Village, Palampur
For art enthusiasts, Don't miss out on the quaint Andretta village, a 20-minute drive from Palampur in the Kangra District. The village is said to have been established in the 1920s by Irish playwright Norah Richards.
Andretta Pottery and Craft Society offer 3-month pottery classes as well. Visit the Sobha Singh Art Gallery too! Walk through the sleepy Palampur roads as well and marvel at the beautiful tea gardens stretching in all directions.
Pack your bags and explore the unexplored!