Shahrukh Khan – the man of hits and wit. When SRK's movies bomb the box office, he seldom gives a rat's ass to it BUT I  make it a point to watch it nevertheless! Why? Locations, it's all about it and we love them all equally!
1. Dilwale, Sólheimasandur (South Coast, Iceland)
Sun-lit mountains, beautiful rainbows, icebergs… Gerua was shot amidst spectacular scenic backdrops of Iceland.
I distinctly remember this one scene of SRK & Kajol on a broken crashed plane in the middle of nowhere! What struck me, even more, was their ability to make that abandoned plane look so spectacularly romantic. Which was the most romantic location according to you?
The aircraft you see in the picture is a Navy DC plane which crashed without any casualties on the South Coast of Iceland in 1973. A 45-minute trek on this desert requires a tour guide to arrive at the spot.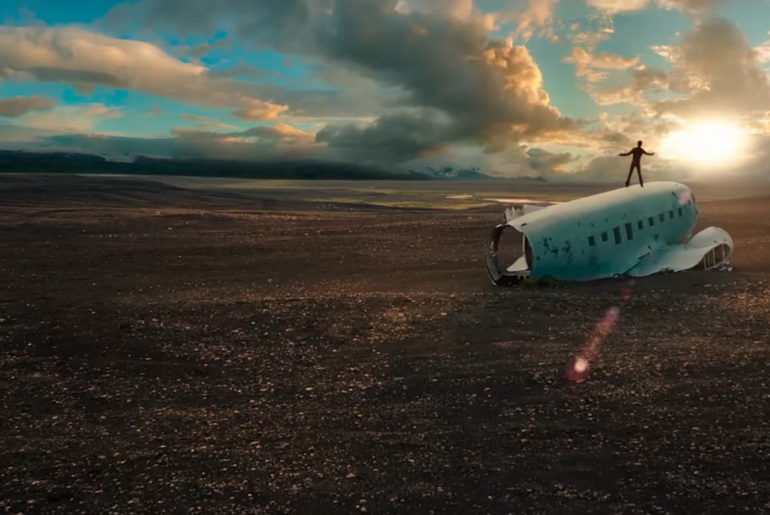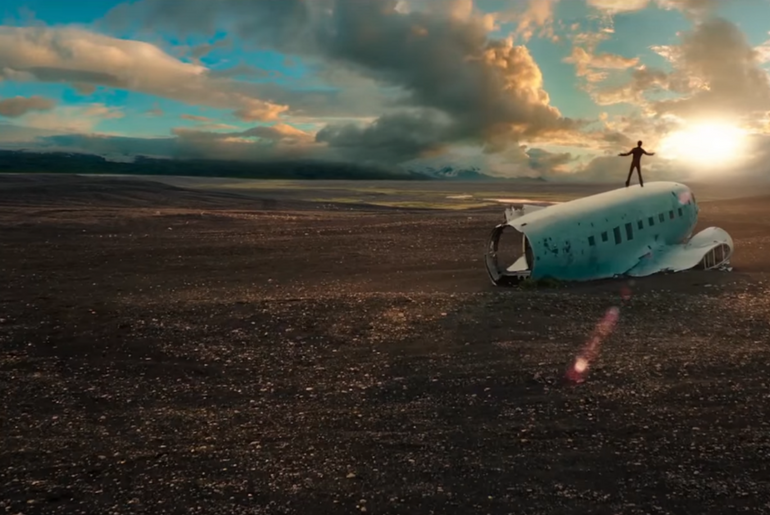 2. Jab Tak Hain Jaan, Pangong Lake (Ladakh, India)
One simply can't forget SRK's introduction as Samar Anand in Jab Tak Hai Jaan for two reasons:
1. It is SRK 
2. The location
The epic entry scene showing SRK driving a Royal Enfield was shot near Pangong Lake, Ladakh.
Samar Anand saves Akira Rai (Anushka Sharma) after she dives into the freezing river. He gives her his jacket and leaves without taking it back. Akira finds a diary in the pocket recounting Samar's earlier years as a struggling immigrant and Meera (the love of his life).
Moreover, remember the song Satrangi Re from Dil Se? The beautiful song was also filmed here. As a matter of fact, this location was also used in 3 Idiots, Lakshya, and Sanam Re.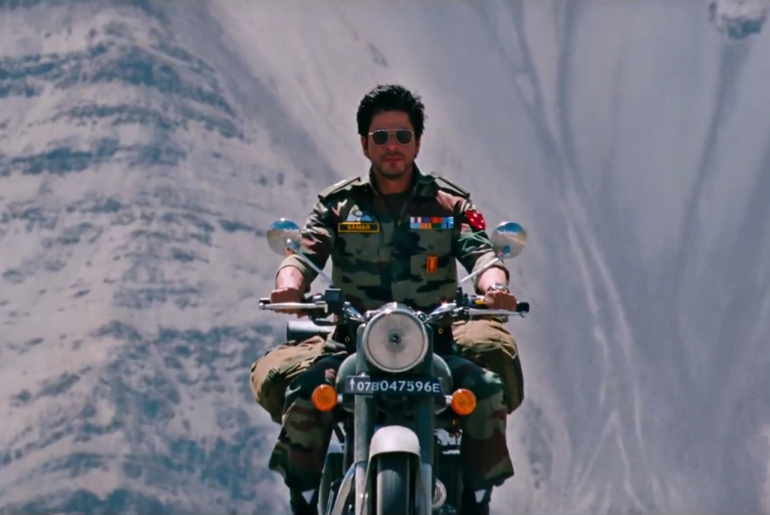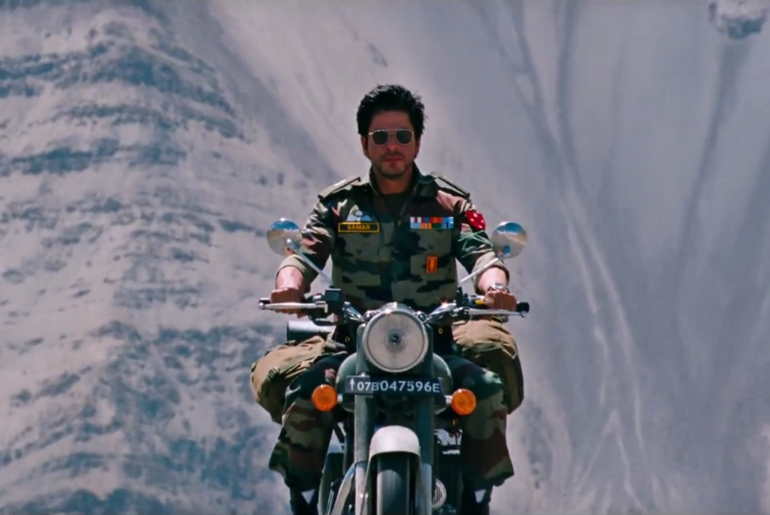 3. Mein Hoon Na, Darjeeling (West Bengal, India)
We all remember Main Hoon Na for the beauuutiful location (of course!), the hot chemistry teacher (Sushmita Sen) and the hilarious Professor Rasai (Satish Shah). His vow to Naseeruddin Shah (his dad) takes him to Darjeeling, to his father's estranged family.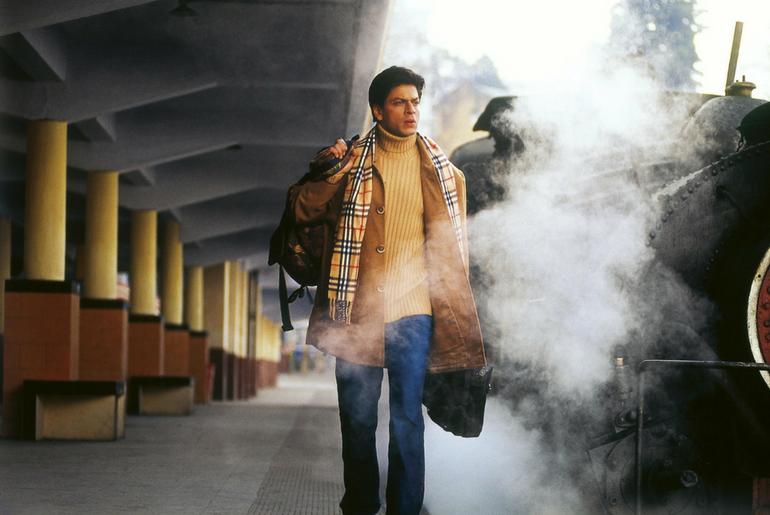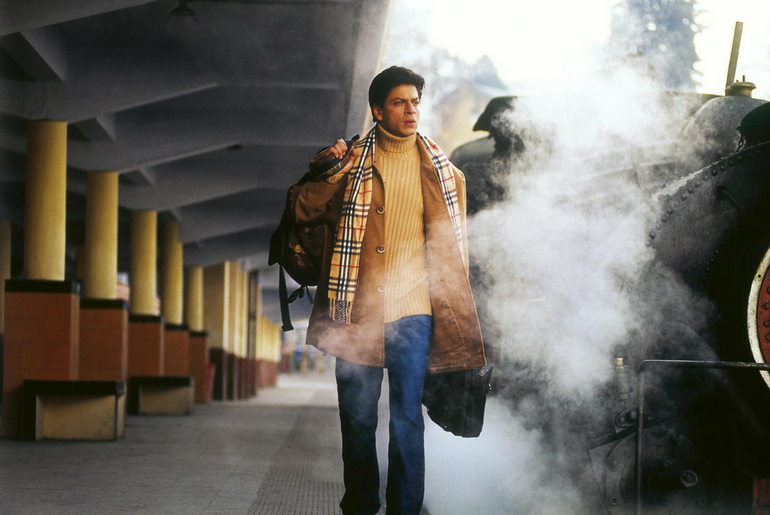 4. Veer Zaara, Pataudi Palace (Haryana, India)
Jaanam dekhlo …mitt gayi dooriyan… SRK is omnipresent and Veer-Zaara !
Do you remember Zaara's gorgeous palatial house in 'Pakistan'? Well, it was the Pataudi Palace in Haryana (India)!
However, this location came to the notice of more filmmakers later and was also rented to shoot for Mangal Pandey (2005), Raanjhanaa (2013), and Bhaag Milkha Bhaag (2013).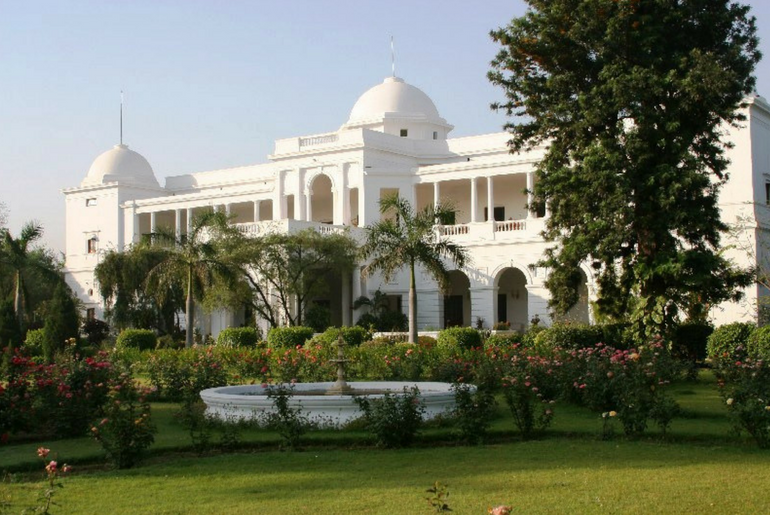 5. Don 2, Grossmunster Church (Zurich, Switzerland)
Remember King Khan's epic entry in Don 2? The backdrop of the 12th-century Romanesque-style ex-cathedral is unmissable as it is one of the four major churches in Zurich.
Legend has it, Charlemagne's horse stopped over the graves of three early Christian martyrs and that's how the church was found.
Even though you haven't probably seen it in any other Bollywood movie, it looks like a familiar place somehow when you look at it. On a second thought, where did you see it for the first time?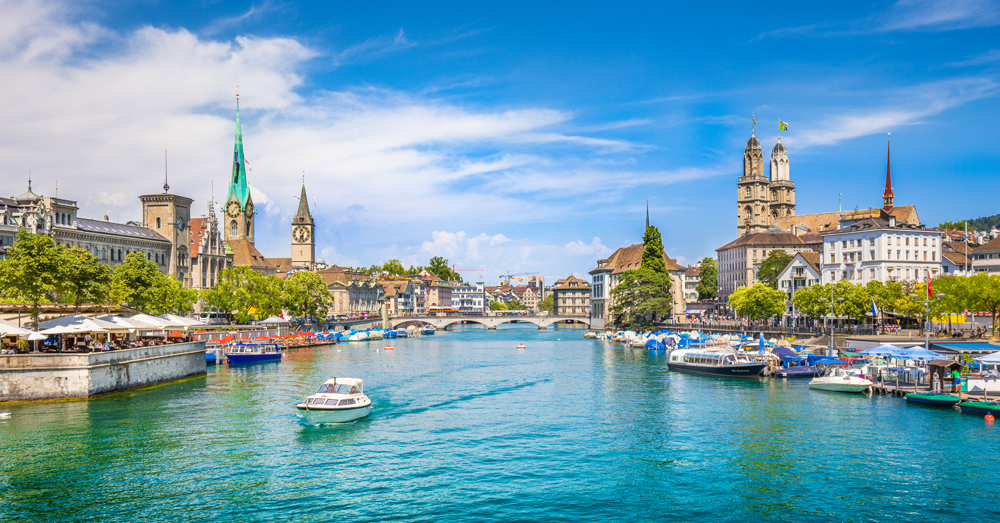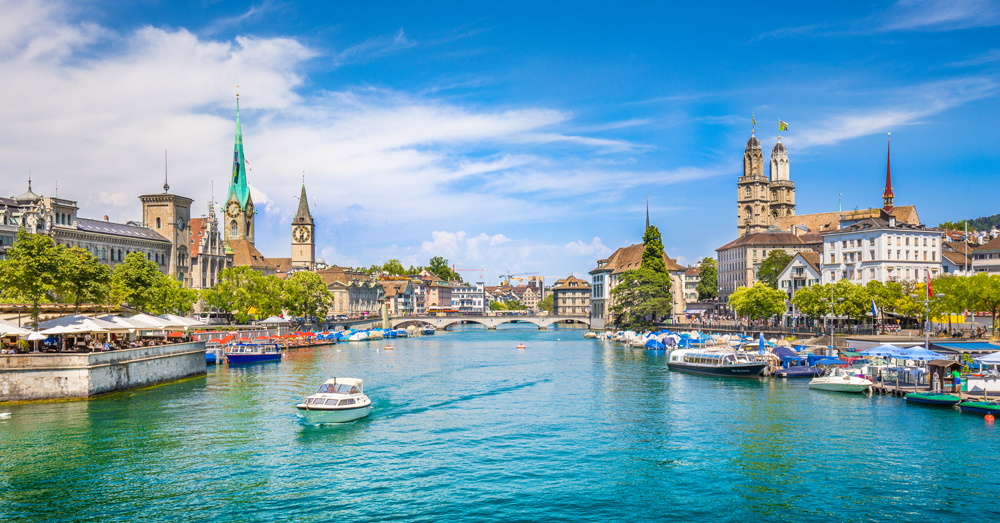 Which Bollywood actor's movie locations do you love the most? Let me know in the comments!