Nothing is as fun as eating a messy pani puri on the side of the road in true Bollywood style. It goes across state lines and brings happiness to people all over the country in different ways with different names. When the tangy paani, meethi chutney, boiled potatoes, and chickpeas are all stuffed into a crispy puri, it's an experience you'll never forget. Delhi is the world's food capital, so there are a lot of chaat shops with tasty gol gappas. So don't wait any longer and give in to your growing desire at some of the best gol gappa places in Delhi!
1. Ashok Chaat Bhandar
Going to Chandni Chowk? You can't let this pass you by. Since it opened 50 years ago, Ashok Chaat Bhandar has fed many hungry people. You did read it correctly. You can get delicious golgappas filled with cool dahi to beat the heat. 
Address: 3611, Chowk HauzQazi, Bhagirath Place, Chandni Chowk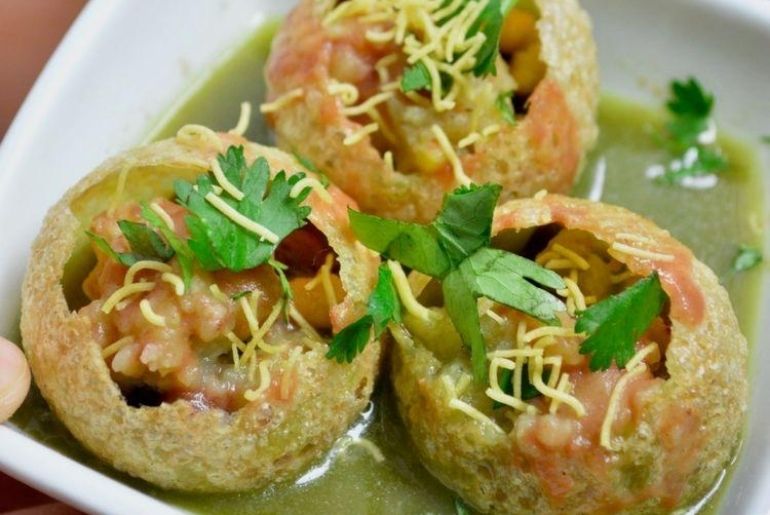 Also Read: Top 5 Unique Dishes You Must Try In Old Delhi
2. Bangla Sweet House
This must be on the list! Bangla Sweets is known for having some of the city's best sweets, snacks, and chaats. It is right in the middle of the city. And this gol gappa stand right outside. It is a must-try for every gol gappa fan in town. In fact, you can have the next gol gappa competition with your friends right here! 
Address: 115-117, Bangla Sahib Marg, Gole Market, New Delhi
3. Prabhu Chaat Bhandar 
Have you been to the UPSC building before? You must if you haven't. Many people who love golgappa love to run here. Surprisingly, this stall has been around for 30 years making it one of the best Gol Gappa Places In Delhi. Do you want more spice? He makes the spiciest paani. Sounds delicious, right? 
Address: Dholpur House, UPSC Office Lane, Man Singh Road Area, New Delhi
View this post on Instagram
4. Raju Puchka Wala 
Once you begin eating golgappas in Chittaranjan Park in South Delhi, there is no count once you have reached that point. This establishment is quite popular among the Bengali community and provides quite an enticing bargain for customers. Those who are not eager to go farther than South Delhi will find this location quite convenient. 
Address: Chittaranjan Park, Near Canara Bank, Market 1, South Delhi 
Also Read: This Café In Delhi Is Run By Blind Women
5. Padam Chaat Corner 
There are several different Gol Gappa Places In Delhi, all of which are in a cutthroat rivalry with one another. You should come here if you are searching for a change and want to experience something different from the other pani puri wallas in Chandni Chowk. Are you looking for golgappas with a particularly fiery kick? Padam Chaat Corner is definitely not to be missed. 
Address: Gali Barf Wali, Near Kinari Bazar, Chandni Chowk, New Delhi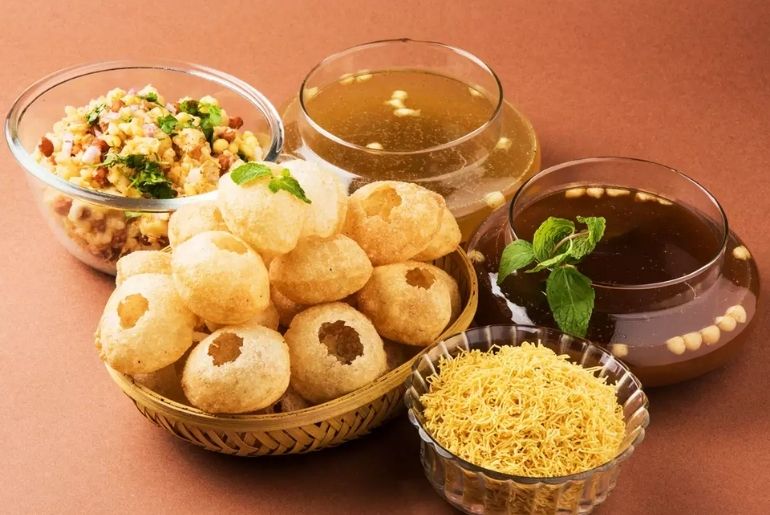 6. Prince Chaat Corner 
Prince Chaat Corner is a great place to relax after a hard day shopping in GK's M Block market. This location is tailored to your preferences and desires. Here, you may get a mouthwatering panipuri experience with the best Gol Gappa Places In Delhi. 
Address: M-29, Greater Kailash 1, New Delhi
View this post on Instagram
Also Read: Try These Quirky Pakodi Bharke Golgappe In Delhi's Age-Old Eatery