If you start your day dreaming of deep-fried pakwans and aloo tuks then this article is for you. If your idea of a match made in heaven is kadhi and chaawal, then read on! There's nothing like indulging in the greasy goodness of Sindhi food and here's proof.
1. Guru Kripa, Sion
A no-frills place with the best samosas, this establishment is usually packed with college kids stuffing themselves with dal pakwan, chaap or paani puri. Not a place to dilly-dally, the staff will ensure that you get great kadhi-chawal and move along quickly. Do try their sev burfi as well.
Address: 40, Guru Kripa Building, Road 24, Near SIES College, Sion
Contact: 022 33716059
Also read: 5 World-Famous Finger Foods And Where To Find Them In Mumbai
2. Sindhful, Khar
The most obvious choice for Sindhi food across Mumbai. Sindhful, the brain child of Chef Kanchan Ahuja and her son Sannat Ahuja, started off in the form of a delivery-only kitchen model. It now has a full-fledged restaurant in Khar itself. Other than the regular Sindhi specials, the place also offers Macaroni Aalu, Bhee Ji Tikki, Dahi Vada, Sindhi Mutter Paneer, Bhengan Bhurta, Seyal Bhindi, Bhindi Basar, and Methi Aalu. YUMMERS!
Also read: Watch The Bohri Kitchen Experience #InAMinute
Address: Haji Mansion, 5th Road, Khar West, Khar, Mumbai
Contact: 022 33715923
3. VIG Refreshments, Chembur
What's better than a restaurant seeped in history and deep fried food? VIG Refreshments was set up in 1952 and is as authentic it gets. They don't serve ragda pattice. They serve masala-chana-stuffed cutlet. Do not leave without trying the chaap or the samosas which incidentally come with a side of Sindhi chole in onion-garam masala gravy.
Address: Dr Chotiram Gidwani Road, Chembur Camp, Chembur (East)
Contact: 9820542200, 8286800000
4. Punjabi Moti Halwai, Fort
Highly recommended for a good ol' fashioned Sindhi breakfast. I personally adore their Sindhi chaap (pattice) with chole. You know what they say, if you start the day right, everything goes right!
Also Read: Six Best Places To Have Desserts In Mumbai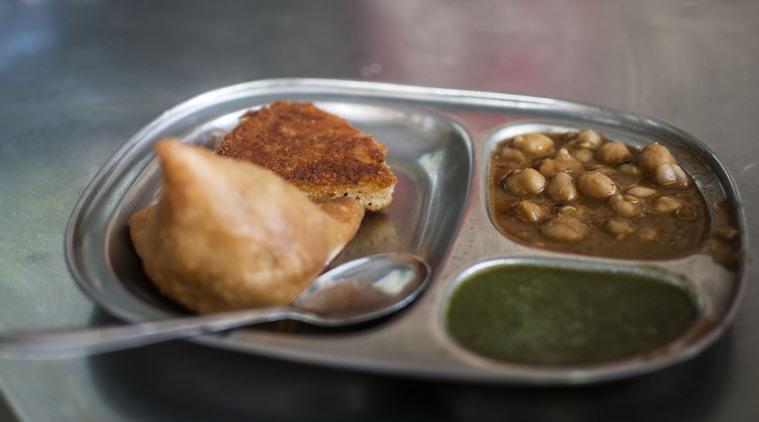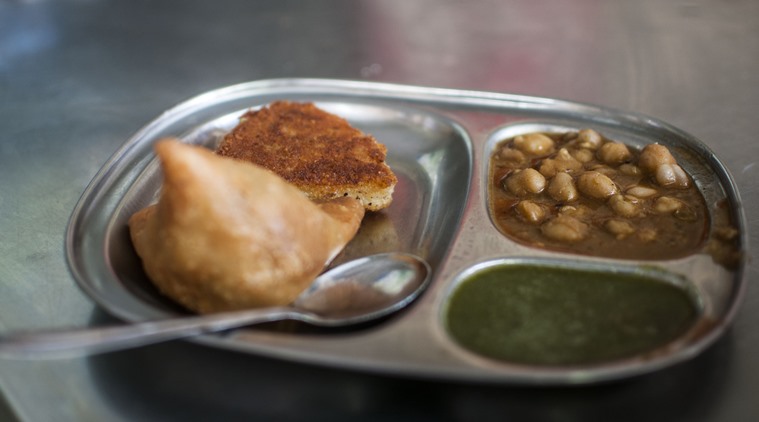 Address: 40, Savla Chambers, Cawasji Patel Street, Fort
Contact: 022 22045678
5. Kailash Parbat, Andheri
New to Sindhi food? This is where you start. We recommend the koki. If this doesn't make you fall in love with Sindhi cuisine, then try the aloo tuk. I started my Sindhi culinary journey with Kailash Parbat and I don't regret it one bit. If you're willing to be just a tad bit adventurous, try out the bhughal bhee aloo (lotus stem and potato).
Address: New Link Road, Andheri (west)
Contact: 022 22812112
6. Gopal's Mutton And Chicken, Chembur
It may look like a hole-in-the-wall but we assure you that you aint gonna be leaving with a hole-in-the-pocket. Opt for their take-out and do not leave without the bheja and kheema pattices.
Also Read: Have You Eaten At The 6 Best Biryani Places in Mumbai?
Address: Dr Chotiram Gidwani Road, Near Sattu Sweets, Chembur Camp, Chembur (East)
Contact: 022 25536668, 022 25535333
7. Tharu Mukhi Bhandar, Khar
Dive in for the Karachi halwa which is as chewy and as rich as it can get. On Sundays, they serve dal pakwan and kadhi. On all other days, enjoy their delicious sweets. Gheeyar and praghree are also a must-try.
Address: 7-8, Madhuban Bldg, Khar Pali Road, Khar (West)
Contact: 022 26462882, 9920553788
LIKE Curly Tales on Facebook | Instagram | Twitter
You can subscribe to our newsletters