Under 140 Characters
The dog-shaped guesthouse called The Dog Park Inn is a pet-friendly abode for all dog lovers in Idaho, United States.
What Is It?
The Dog Park Inn, located in Idaho, United States features dog-themed furniture and is in the shape of a giant Beagle who is also known as Sweet Willy. In case this wasn't enough news for you, Sweet Willy also has a smaller version, a puppy called Toby. It also serves to be a major landmark in the area.
The owners, husband and wife duo Dennis Sullivan and Frances Conklin built the beagle inn in 1997 and it took them nearly three years to build the massive beagle.
Also read: A Restaurant In The US Is Serving Ice Cream Wrapped In 24 Karat Gold Leaves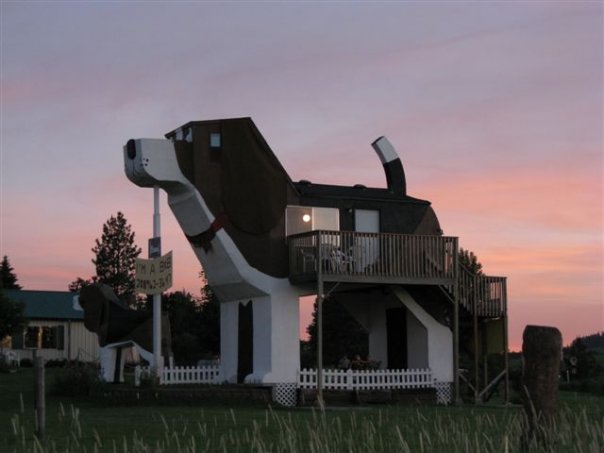 What's In It?
The Dog Park is located in the heart of Idaho's Camas Prairie and it remains open from April 1 to October 31 as a guesthouse but otherwise open year-round for visitors to see. The Sweet Willy is 30-foot-high and built by married chainsaw artists Dennis Sullivan and Frances Conklin themselves in 1997. It was funded through the sales of miniature dog carvings.
Also read: 10 Of The Coolest Airbnb Apartments In India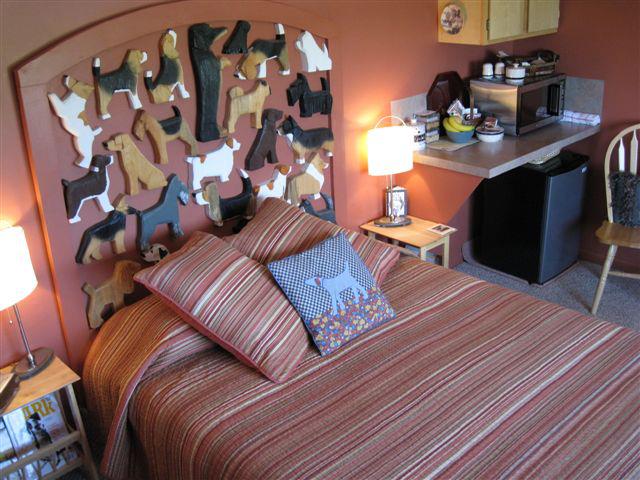 The other beagle, Toby is a 12-foot-high puppy, although it's just for show and has no rooms for guests to sleep in. Sweet Willy incorporates a space for four people to sleep in with a queen bed in the main section and two twin futons in the head, guests can enter the inn from a private second storey deck.
The rooms are adorned with dog-themed furniture and carvings, you will also spot several canine carvings dotted around the estate. Isn't it paw-fect?
Deets
Address: Dog Park Inn, 2421 Business Loop 95, Cottonwood, Idaho, United States
Phone: +1 208-962-3647
Cost: $100 (₹6,497) per night (Approx.)
LIKE Curly Tales on Facebook | Instagram| Twitter
You can also subscribe to our newsletters