The UAE is known for some of the most instagrammable hotels in the world. And now, a famous hotel in the capital city of Abu Dhabi has been named one of the most picture-perfect hotels in the world. Tripadvisor has named Abu Dhabi's Fairmont Bab Al Bahr as one of the most picture-perfect hotels in the world.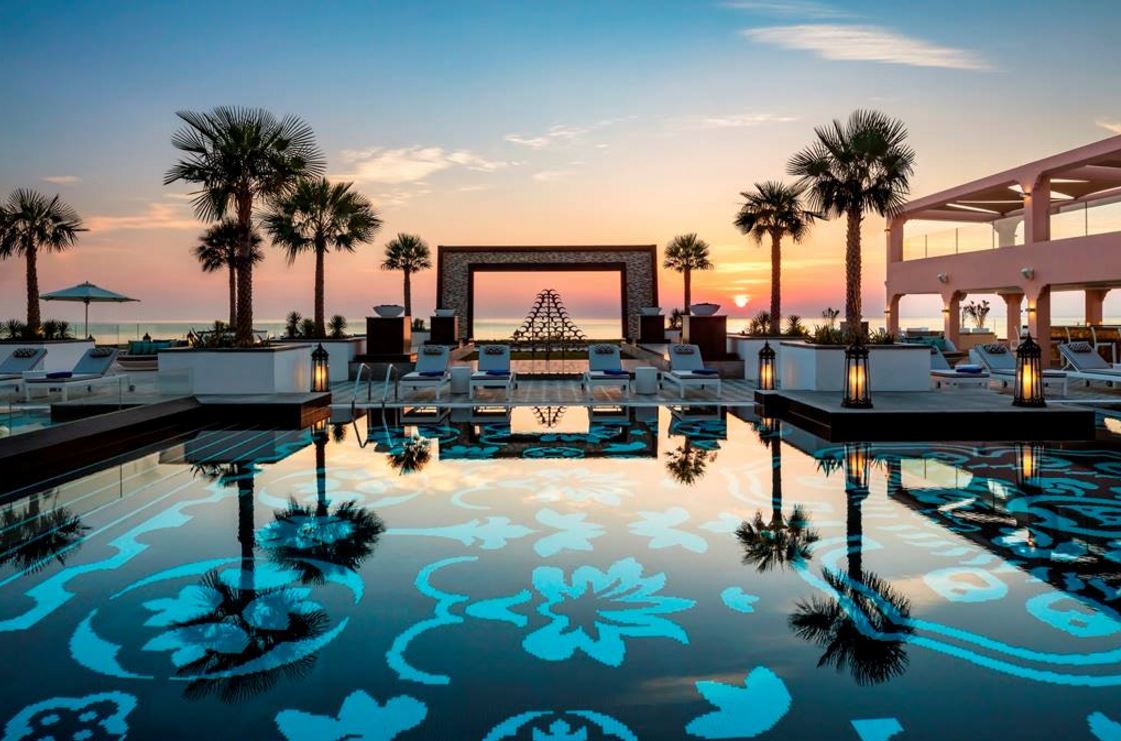 Also read: This Spa In Oman Has Been Ranked As The World's Best For The Fourth Consecutive Year
Bab Al Bahr Ranked As The 10th Most Picture-Perfect Hotel In The World
The five-star resort was ranked 10th in the ranking, and stood out for its instagrammable stay. The decision was made on the basis of the quality and quantity of traveller reviews posted last year. As per Fairmont's website, a one-night stay in a standard room costs AED 450 ($122), going up to AED 975 ($265) for a suite.
Besides, one of Dubai's camping sites also made it to the list. The red dunes and camel safari at Al Khayma Camp, operated by OceanAir, was named the best travel experience in the world. The Makadi Spa Hotel in Egypt ranked 17th, making it the only other hotel from the Middle East to make it to the list.
Hotels and resorts from other countries across the world also made it to the list. The Emerald Maldives Resort and Spa topped the list for picturesque stays, followed by the Golden Temple Hotel in Siem Reap, Cambodia and Sextantio Le Grotte della Civita in Matera, Italy respectively.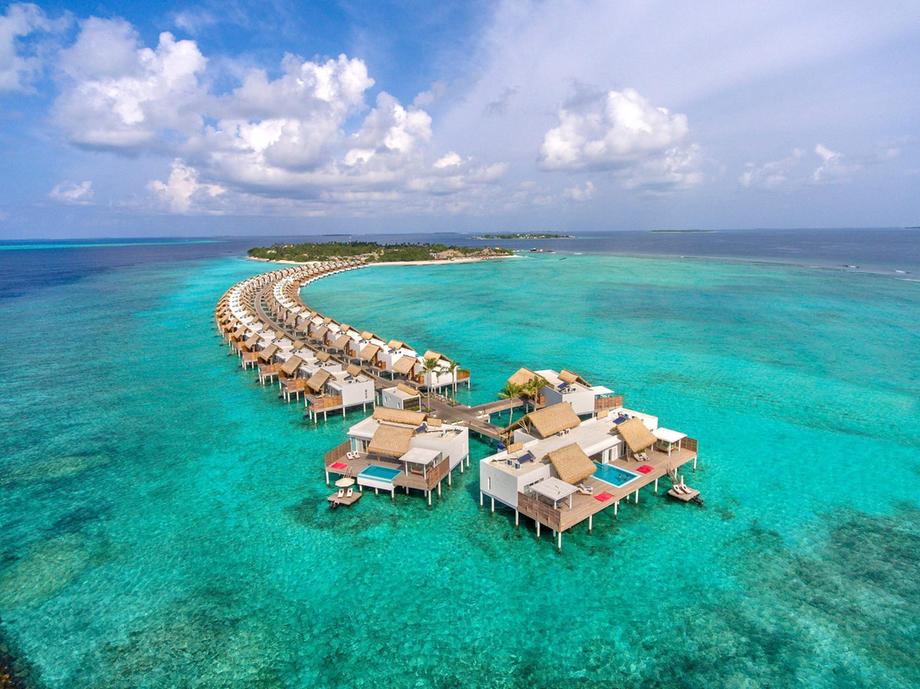 As for the top hotels, Hotel Colline de France in Gramado in Brazil, bagged the top spot, while London's The Hari in Knightsbridge, was ranked 21st in the world. This was the only hotel in the UK that made it to this list. However, UK grabbed the top spot in the bed and breakfasts category. The Toulson Court in Scarborough ranked number one, followed by The Torcroft and Dorset House in third and fourth positions.
Also read: Top 5 Attractions To Visit In Abu Dhabi
List Of All The Picture-Perfect Hotels Around The World
1. Emerald Maldives Resort & Spa, Maldives
2. Golden Temple Hotel, Cambodia
3. Sextantio Le Grotte della Civita, Italy
4. La Fortuna at Atitlan, Guatemala
5. Rocabella Mykonos Hotel, Greece
6. Wapa di Ume Sidemen, Indonesia
7. Cavas Wine Lodge, Argentina
8. Baladin Zanzibar Beach Hotel, Tanzania
9. You And Me By Cocoon, Maldives
10. Fairmont Bab Al Bahr, UAE
11. Tam Coc Garden, Vietnam
12. Grand Hotel Tremezzo, Italy
13. Makanda By The Sea, Costa Rica
14. Hard Rock Hotel Los Cabos, Mexico
15. Haven Riviera Cancun, Mexico
16. W Koh Samui, Thailand
17. The Makadi Spa Hotel, Egypt
18. Wilderness Hotel Inari, Finland
19. Serrambi Resort, Brazil
20. Dana Villas & Infinity Suites, Greece
21. Outpost Hotel Sentosa, Singapore
22. Marina Bay Sands, Singapore
23. Heritance Kandalama, Sri Lanka
24. Veranda High Resort Chiang Mai, Thailand
25. Palumboreef Reef Beach Resort, Tanzania