Priyanka Chopra last year had gracefully stepped into the hospitality sector last year. She launched her own Indian restaurant 'Sona' in New york with a private dining space named after her nickname 'Mimi'. Following the ranks, her husband Nick Jonas is all set to open his own restaurant in San Diego.
Nick Jonas: Tequila Is Love
Nick Jonas had openly expressed his love for tequila some years ago. He had confessed how he was drawn to it because of its low sugar. He is a diabetic and the low sugar content in tequila works for him. Owing to his love for the drink, in 2019, he had launched his own high-quality tequila brand named Villa One. Now the same brand is expanding with Tequilla Garden in San Diego.
View this post on Instagram
Villa One Tequila Garden, Simply Unwind
Nick Jonas has teamed up with John Varvatos who was also the co-founder of his tequila brand to launch Tequila Garden. The idea was to create a relaxing retreat for the guests in the heart of the city where they can unwind and enjoy the ultimate weekend or after work getaway.
View this post on Instagram
A Bar And Restaurant That Transforms Into A Weekend Party Spot
This rooftop venue will be a bar and restaurant on weekdays and turn into a nightclub on weekends with various live DJs. the place will be furnished with outdoor seating, a communal table for endless conversations, a firepit and a cosy bar. The speciality cocktails will be made with Villa One. the bar menu will have over 160 different tequilas and mezcals for the patrons to choose from.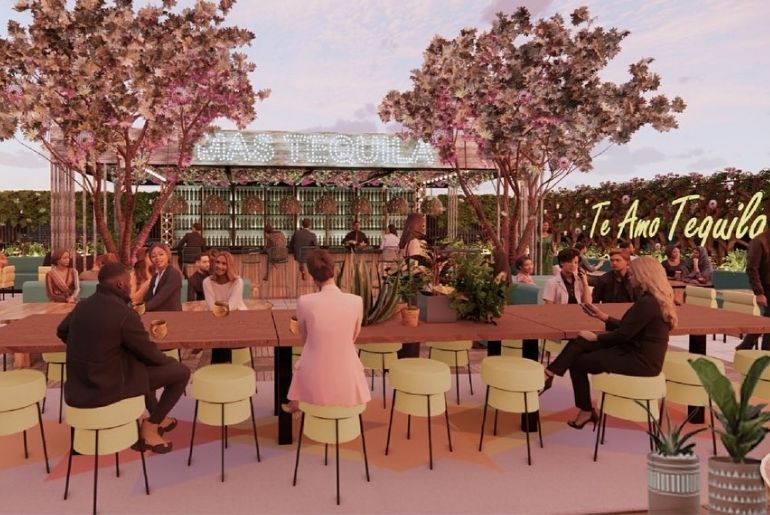 Also read: 5 Stunning Celebrity-Owned Restaurants In Delhi You Need To Visit